Here are some snaps from our Sunday afternoon! We had an awesome day disc golfing the Grand Isle Park, enjoying a beer tasting at Perrin Brewing Company, and then walking around the Klackle pumpkin patche & apple orchards. 'Twas a busy day but oh so much fun!!
Our first stop was the new disc golf course at Grand Isle Park and is the the ONLY course I've disc golfed all year! Tharon has been to a few others this year (Riverside with the Guys during our Wedding Day events) but we've not made time for this fun hobby as much as we would have liked this year. We've now played this course 2.5 times and has become a course we will love more and more. However, we did lose two discs thus far but hope to recover in the Springtime once the water levels are lower. This is in the midst of some scenic wetlands so water haters beware. Nothing to be scared of but definitely a fun challenge!
Here is a quick link in case you've not explored this course yet. There are some swampy bogs but still a worth while course to play on the North side of Grand Rapids -> Grand Isle Park <-
Our second stop was Perrin Brewing Company. One of our consistent favorites. Tharon went with one of their staples but because so many flavors seemed new to me, I grabbed a flight showcasing a variety of their brews. As you can see by the picture to this post, it was pretty delicious! We LOVE rating beers via Untappd and you can follow us & our beers here via our profiles – MARY & THARON.  We're also excited to announce that we'll be documenting our own brewing process this coming weekend and providing out viewers an outlook on how to make their own beer at home! In the mean time, look at the fun fall scene at Perrin Brewing…mmm!!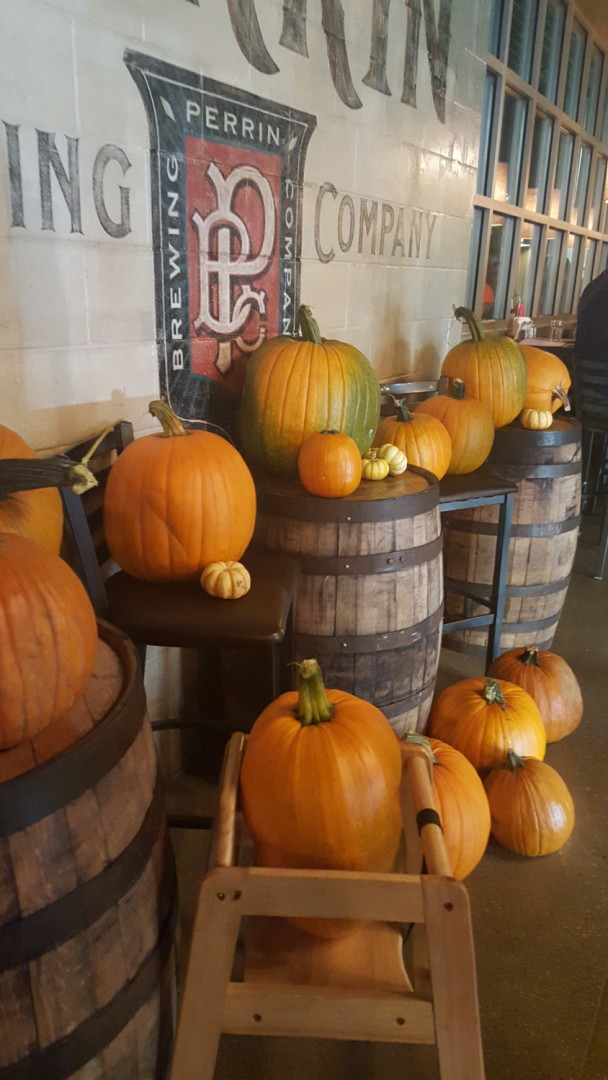 Our last and final stop (before relaxing at home) was to Klackle Orchards in Greenville, MI. This place was packed!! The admission is a bit steep if you don't have children but if you do, your kids will be busy for an entire day. Admission is between $8-$12/person depending on the time of year. This is an activity filled arena of Autumn themed fun and became our saving grace for the all-inclusive Fall experience. We walked away with 5 small to medium pumpkins, a half peck of apples, a Clue themed Corn Maze, and an array of other games around the Klackle grounds. For a schedule of remaining events or more information to look over, check out their website here -> Klackle Orchards.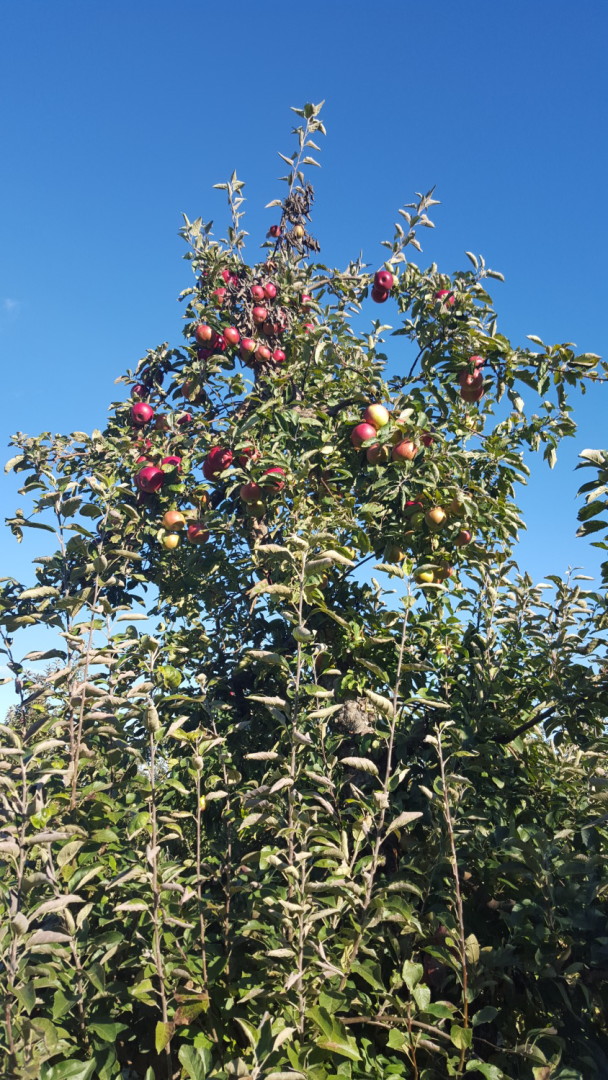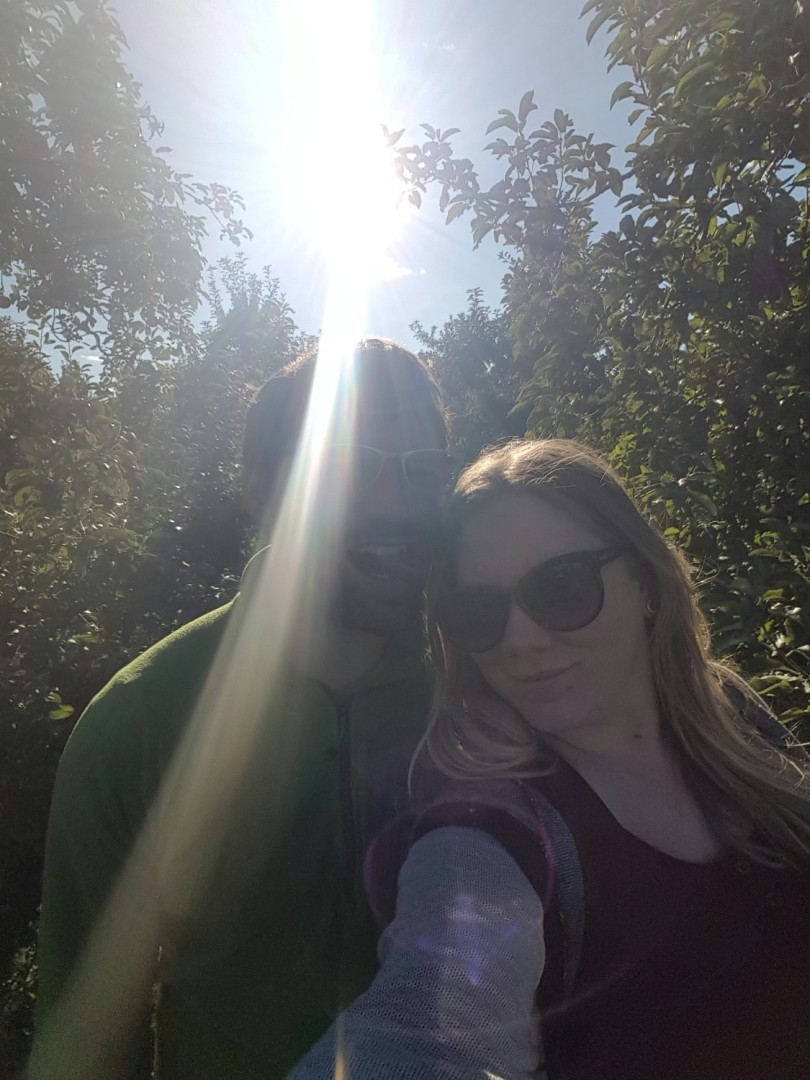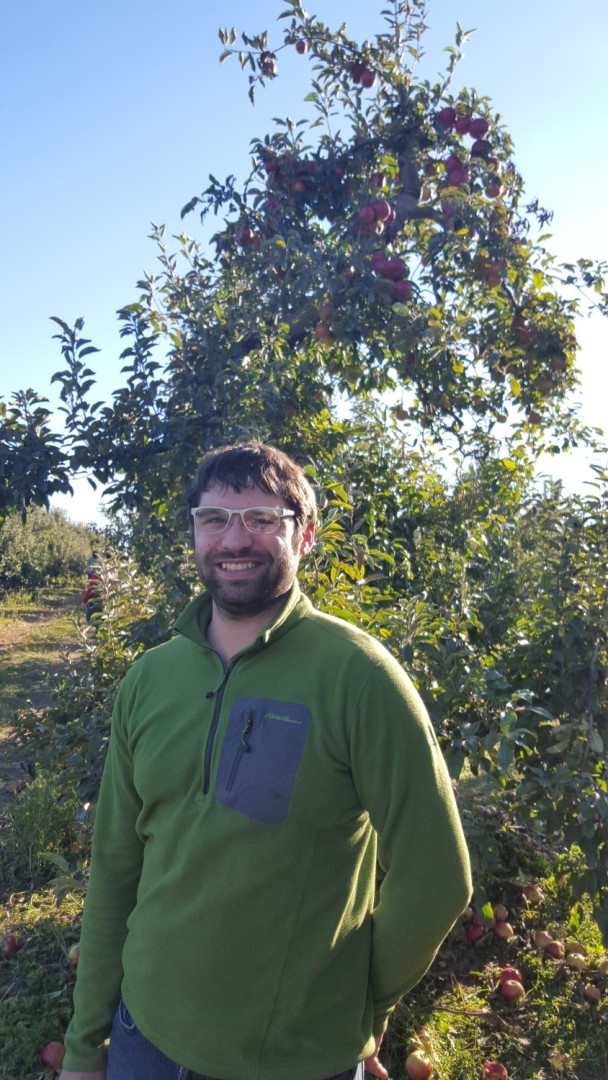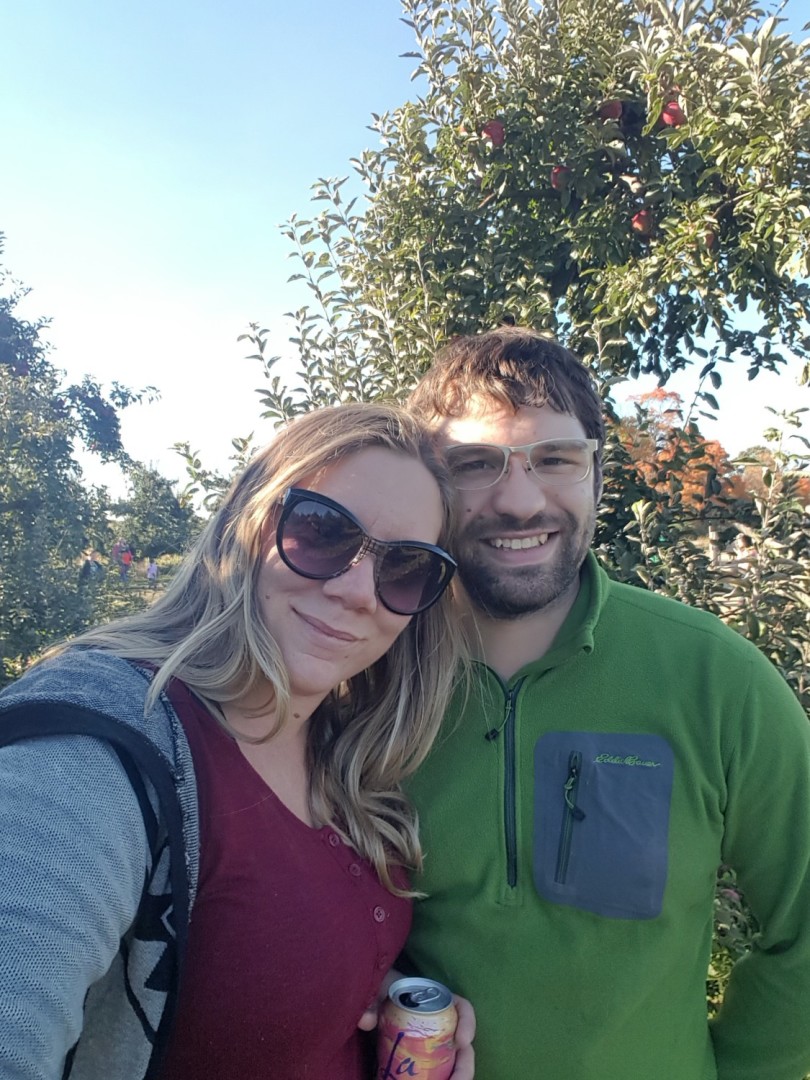 We love Fall & are most excited for Halloween!! Watch out for us on Periscope via @marysha72 or look forward to some upcoming posts.