Don't confuse this recipe with the flour or corn tortillas you're using to make breakfast burritos or quesadillas. A Spanish tortilla is an egg and potato omelet that is popular in many restaurants around Spain. There's of course lots of olive oil (as is many Spanish recipes) and the use of some traditional spices. Above is a picture of today's finished product. Yum!
If you'd like to try this out for your next Sunday Brunch, here are the steps & best practices for our favorite version: Spinach & Manchego Cheese.
Ingredients
Extra-virgin olive oil
1 small onion, diced
1 cup red skin potatoes, diced
1 tablespoon fresh thyme, chopped
1/2 teaspoon smoked paprika
8 large eggs (if you'd enjoy a fluffier tortilla, use 6 large eggs & 4 large egg whites)
1/2 cup Manchego Cheese, shredded
3 cups baby spinach, roughly chopped
Salt & pepper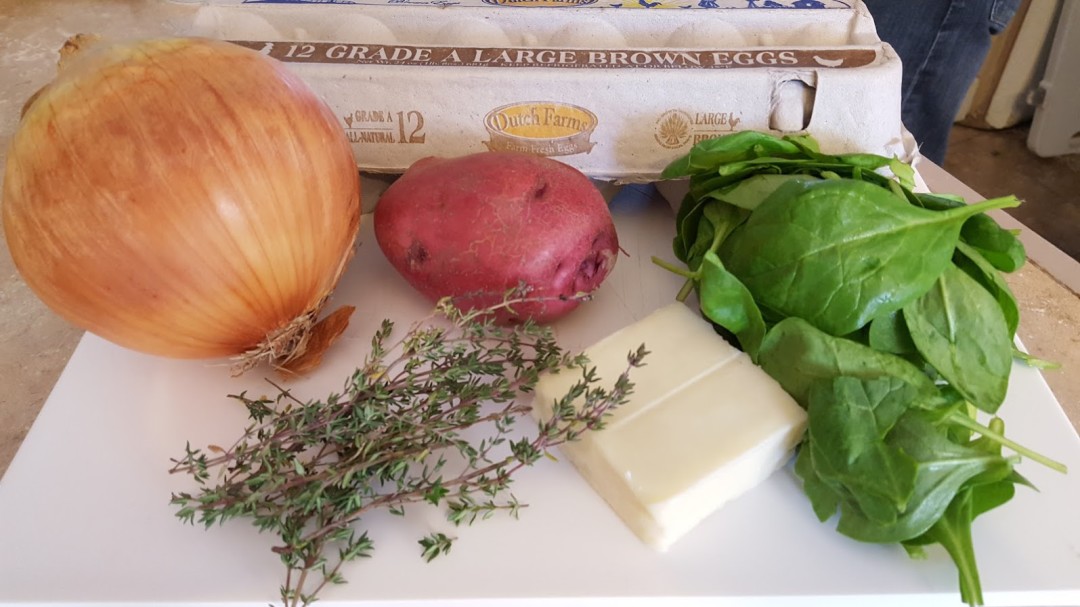 The fresher the better. Farmer's Markets are always the best for fresh produce & local cheeses!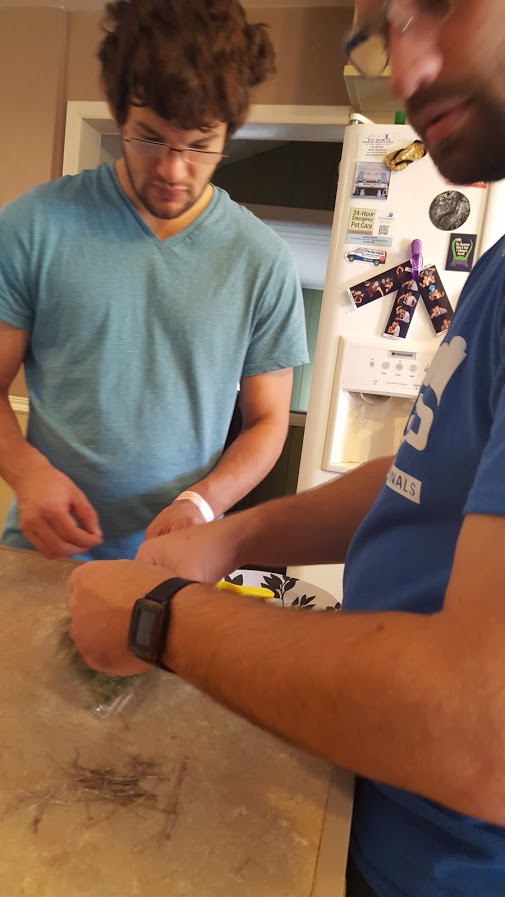 Here's the boys gathering the tablespoon of fresh thyme. It takes longer than you think!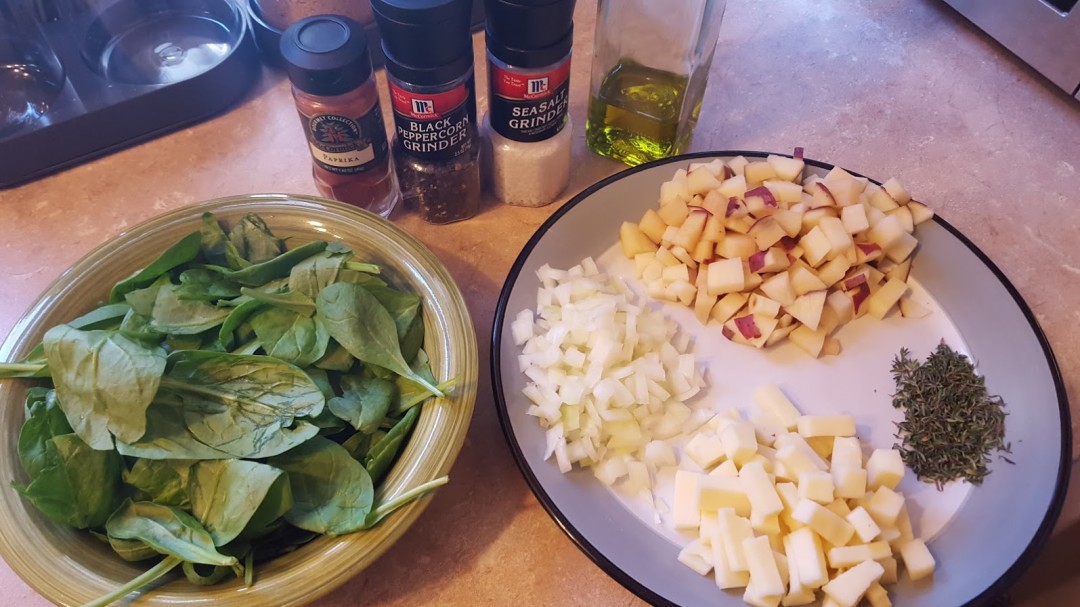 Here's a quick look at the prepped materials. Make sure to wash produce & measure quantities out properly. It's always handy to have everything officially prepped before starting the cooking process.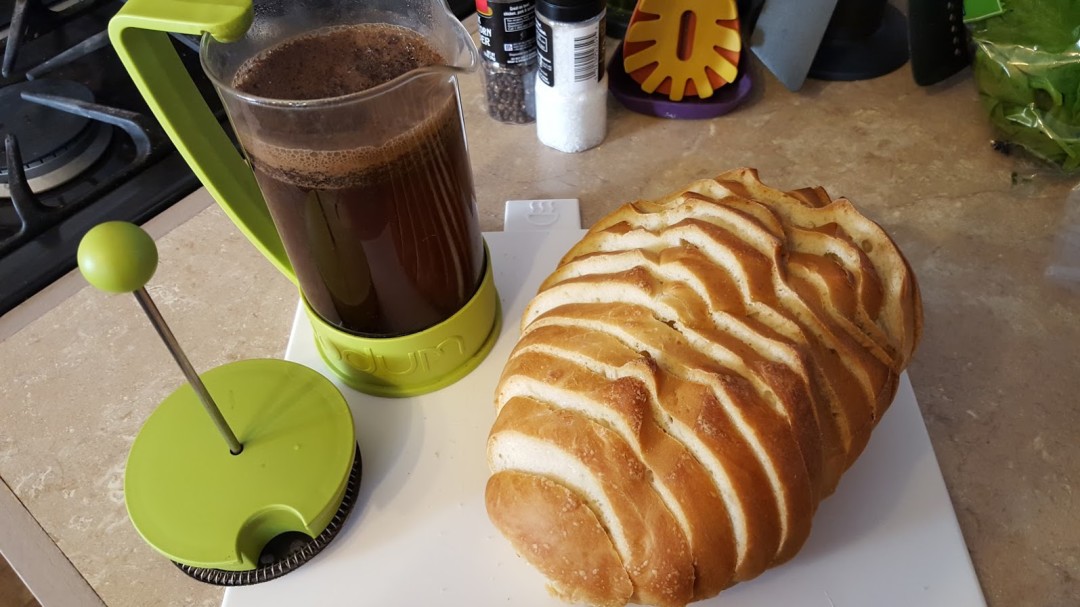 Of course you should also enjoy your favorite morning beverage & an appetizer of choice. Freshly baked bread is our favorite choice! We unfortunately didn't personally bake this bread but it was delicious!
Directions
Sriracha – Chili hot sauce. Mild spice. Very popular all over the world!
Valentina – Citrus flavor with a spicy finish. Mild spice. Most groceries carry this flavor.
Ray's Polish Fire* – Put this hot sauce on almost anything! Medium spice with smokey flavor.
KaBOB's Kick'en* – A spicy blend of cherries and chili peppers. Sweeter flavor with mild spice.
Enjoy trying this recipe & trying one of these amazing hot sauces!!