These are some delicious tacos!
They do sound a little weird but are extremely tasty and you should give them a try. They include everyone's favorite cold-weather vegetable – sweet and nutty acorn squash and are an exceptionally delicious ingredient lightly fried in tempura batter. All the flavors are spot on!
Ingredients
8 Corn Tortillas
1 Cup Rice Flour
1 Pound Acorn Squash
1 Avocado
1 Clove Garlic
1 Lime
1 small Red Onion
1 Bunch Cilantro
Salt & pepper
2 Tablespoons Smoked Paprika
If you'd rather not have the totally Vegan option, include the following –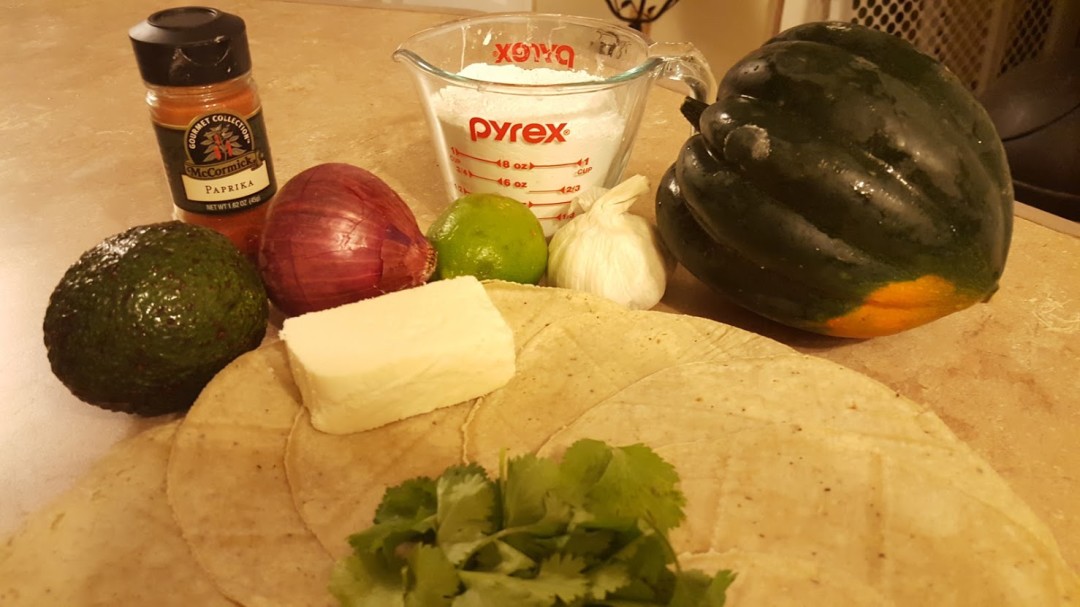 Here are all the natural ingredients that we scrounged up. The fresher, the better! We did include the dairy products into the recipe as an option because Tharon didn't think he'd like these flavors at first.
Directions
1. Prepare the ingredients
Lime – Quarter
Garlic – Peel, mince, smash with knife to resemble a paste (you could also use zester)
Squash – Halve lengthwise. Scoop out & discard pulp/seeds. Slice into 1/4 inch pieces.
Avocado – Halve, pit, thinly slice, & spoon out (do you know what I mean!?).

To prevent browning, use the juice of 1/4 lime over avocado

Onion – Peel, halve, & thinly slice.
Cilantro – Pick off the stems
2. Paprika-Lime Sauce –
In a bowl, combine the garlic paste, vegan mayonnaise, 1 Tablespoon of Paprika, and the juice of 1 lime wedge. Stir until well mixed, season with salt & pepper.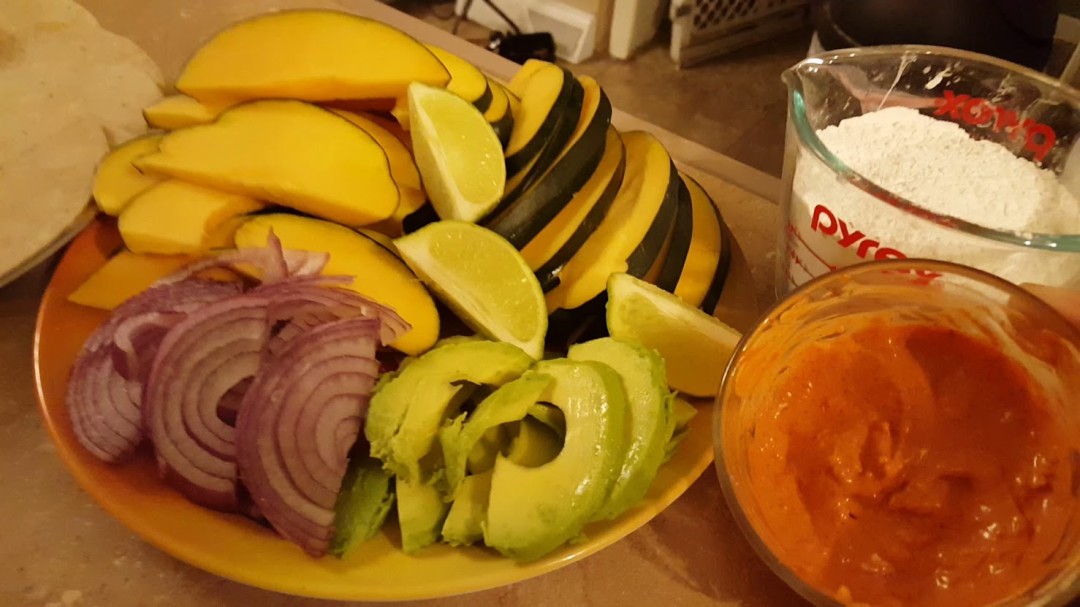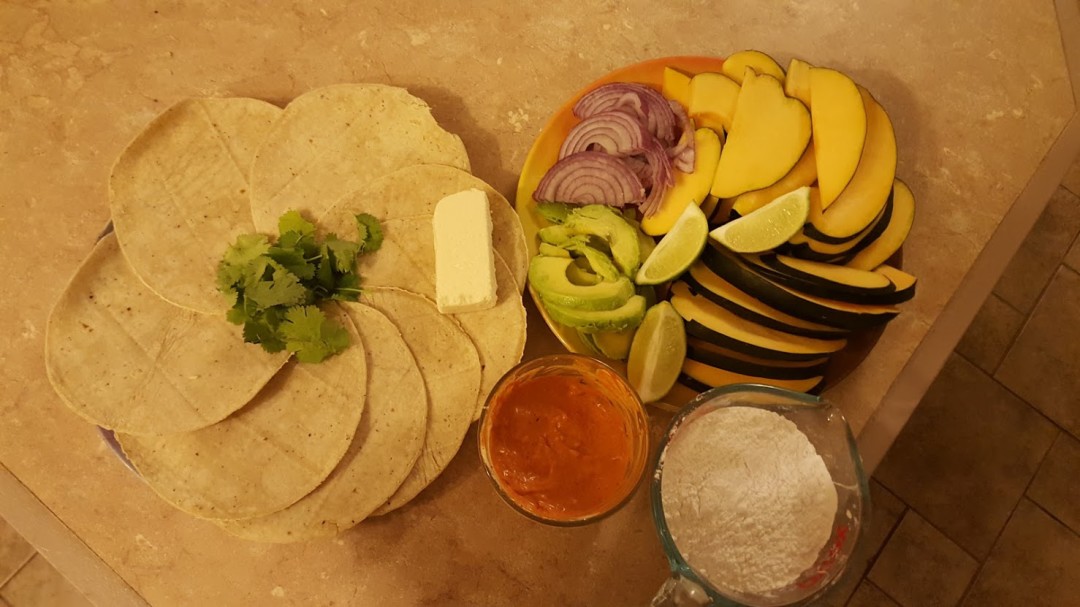 3. Coat the Squash –
Place 1/4 of the rice flour in a large bowl and add the squash pieces. Season with salt and pepper and toss to thoroughly coat. This will be the initial coat before officially battering.
4. Make the Batter –
In a large bowl, whisk together the remaining flour, 1 Tablespoon of Paprika and 3/4 cup of cold water to create a thin batter. Season with salt and pepper.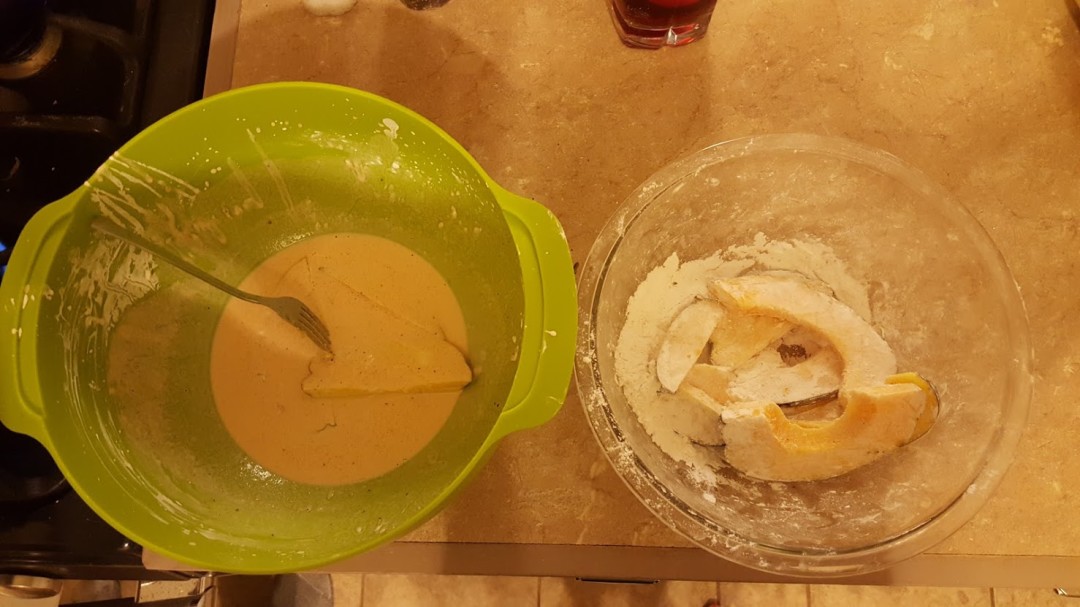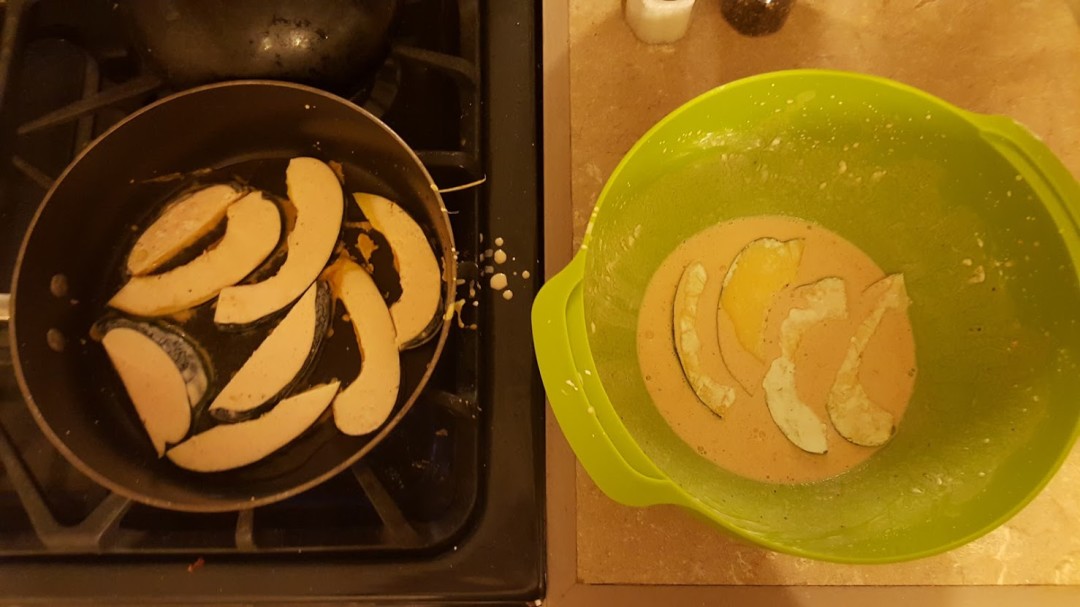 5. Batter & Cook the Squash –
In a large pan, heat a thin layer of oil on medium-high until hot. Working in batches, dip the coated sqush in the batter. Once the oil is hot enough that a drop of batter sizzles immediately when added to the pan, carefully add the battered squash. Cook 1-2 minutes per side, or until crispy and golden. Transfer to a paper towel-lined plate. Immediately season with salt.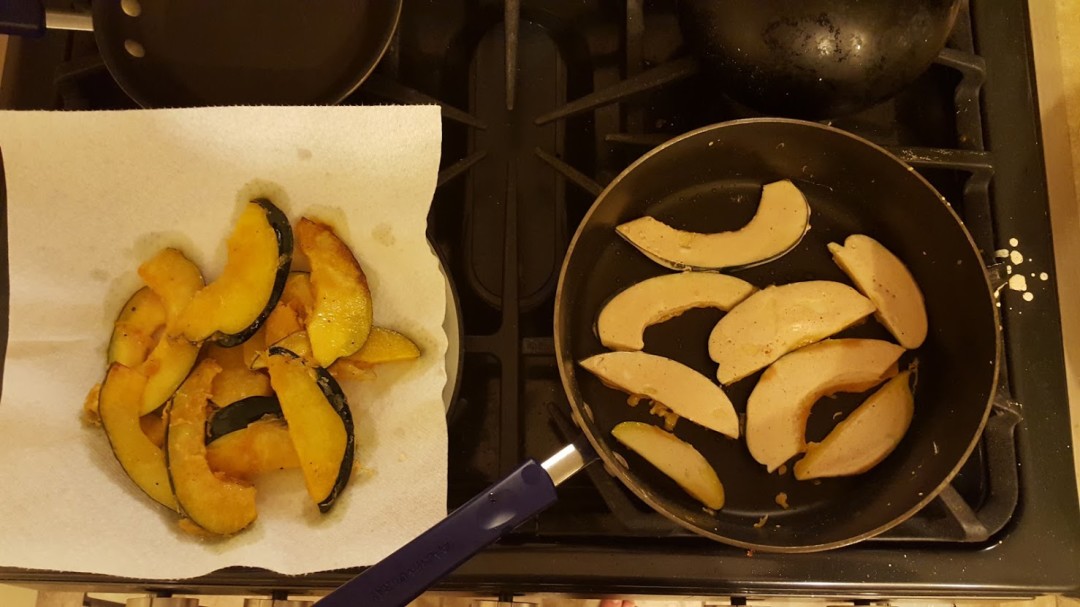 6. After all squash pieces are finished, discard any excess oil & wipe our the pan.
7. Toast the tortillas & plate your dish –
Heat the pan used to cook squash and working in batches, add the tortillas. Toast 30 seconds to 1 minute per side, or until lightly browned and pliable. Transfer to a plate and cover with a damp paper towel. Divide the toasted tortillas between 2 plates to enjoy tempura acorn squash & garnish with toppings!!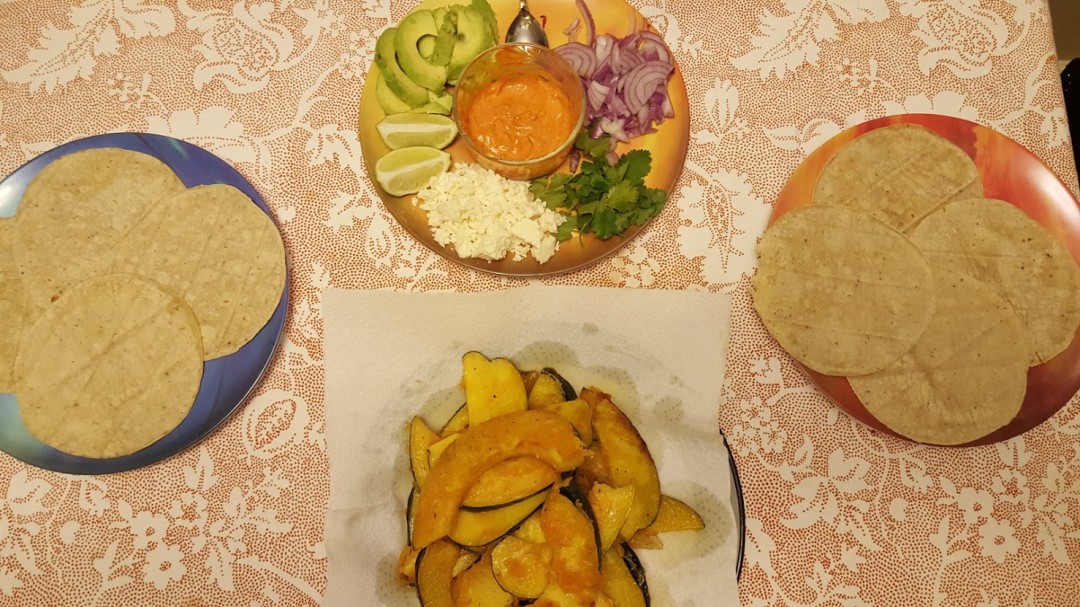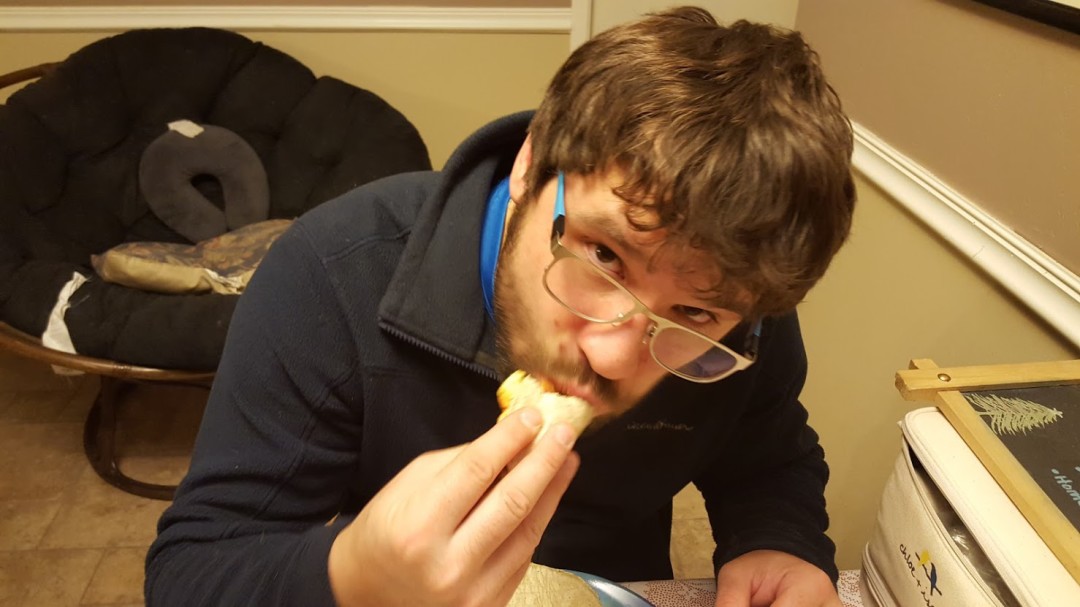 Tharon really liked them so I KNOW you will too 🙂