Tis the season to shop for others and this is an ideal list for both gift giving or adding to your own wish lists too. In fact, it's even targeted to both gals and guys so ultimately the best list ever for Holiday Shopping, right!? It doesn't stop there, some of the items are color coded towards gals or guys and can be purchased online to make life even easier this holiday season. So sit back and enjoy this holiday gift guide and remember to relax as you find perfect gifts for everyone you know!
Hammocks
RapidHammock
RapidHammock is out of Grand Rapids, MI and are the best quality hammocks we have come to find. They are super strong, lightweight, & easy to set up. Try them out yourself or buy as a gift, these are a must have and are good for guys & gals of all ages!! Free Shipping Code = RHAMBMM1115
Shop them here –> RapidHammock – $119.95 
Watches
Larsson & Jennings
Minimalist watches are always a must for ladies! With their sleek & classy design, Larsson & Jennings Watches are the winners this holiday season! A luxurious feel with a simplistic look for anyone to wear.
Shop each watch individually or explore more at Larsson & Jennings – $360-$380
Fossil
Simple watches are also a win for guys, although these all have that extra feature that guys tend to look for. These are quality watches and each express a different style for the savvy time keeper.
 Shop each watch individually or explore more at Fossil – $125-$275
Slippers
TOMS
These are some cozy slippers and while you shop, you're improving lives! Through your purchases, TOMS helps provide shoes, sight, water, safe birth and bullying prevention services to people in need.
Shop these & other designs here –> TOMS – $38-$49
Sperry
This is the perfect shoe for a man of style. A fantastic boat/slipper hybrid, the R&R provides comfort and esteem for an effortless look.
Shop these slippers here –> Sperry – $49.99 
Jewelry
Flash Tattoos
Personally, Flash Tattoos are a favorite type of jewelry made for summertime fun and are continuously getting more and more popular. They have all different looks and are by the far the best quality product out there of its kind. Shop them here & get 10% off –> Flash Tattoos – $15-$30
Rocksbox
Rocksbox gives you unlimited access to rent from an ever-rotating closet of designer jewelry. It is fun to switch out as well as purchase your borrowed favorites. They give you a style survey and change up what you receive through personal preferences. Get started here –> Rocksbox – $19/month
Chloe + Isabel
Chloe + Isabel is affordable luxury jewelry designed in NYC with a lifetime replacement guarantee. All of their jewelry is hypoallergenic, nickel-free, lead-safe and gift packaged in keepsake pouches + boxes. Any girl would be happy to receive – they also allow hosts to have Pop-Up Shops to have the opportunity to earn free jewelry! There are many incentives that come and go but currently they are offering $50 off all orders of $200+ (Plus Receive a Free Gift + Free Shipping) till 11/23 at 11:59PM. Start shopping here –> Chloe + Isabel
Socks
Socks don't always have to be boring! Each of these companies have unique designs and fun ways to jazz up your feet. This sort of gift used to be a bummer but take look at some of these favorites for both sexes!
Bold Socks

Bold Socks are out of Grand Rapids, MI and with every purchase, they provide 100 days of clean drinking water for 1 person in Africa through sustainable, clean water solutions like rainwater harvesting cisterns and sand and membrane water filters. Amazing cause & super fun designs!
Foot Cardigan

Foot Cardigan is a subscription box that brings socks to your doorstep each month ($9/month). They were featured on Shark Tank so that's pretty fun!
Sock Fancy

Sock Fancy has class and a whole lot of fun designs to choose from. Favorites include geometric shapes, tribal looks, and great looks for both guys & gals. Also a subscription box which allows for awesome socks every month($11/month)!
Tech Stuff
Misfit | Wearables
Misfit uses sensor technology to monitor sleep and track fitness activity. In comparison to other wearables, they provide versatility in how their worn and how they look. In fact, they have necklace options and have launched a Swarovski Collection! Great for gals & guys! Shop them here –> Misfit
Phantom DJI 3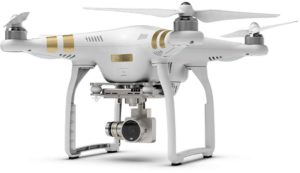 Phantom DJI 3 is the best drone on the market and gives a professional & advanced approach to great photography. With a crystal-clear camera, real-time HD video display, and intuitive flight controls, what will you create? Shop them here –> Phantom DJI 3 – $699-$2,078 There are more affordable versions out there but this has become the most popular version. Do your research if this isn't in the realm of possibilities!
IHoverX
IHoverX is a futuristic approach to transportation and is a favorite item on many gift lists this holiday season. Who doesn't want a hoverboard!? Shop them here –> IHoverX – $599 Again, there are more affordable versions too, just do your research!
Solo 2 Wireless – Beats by Dr. Dre 
Okay girls, these are a beautiful set of headphones. Only for the serious music lover. They are wireless and come in all sorts of different colors. They are designed for sound and are an investment to your soul. Shop these metallic colors and more –> Solo 2 Wireless – $299.95
Alcohol Accessories
Drinking is a popular activity during the holidays and alcohol accessories are a fun way to jazz up your personal bar. Here are some favorites!
Whiskey Wedge

Whiskey sipping has never been better! This larger piece of ice allows for less melting and more enjoying of your full flavored beverage. Try it out and put it on your wish list here –> Whiskey Wedge – $17.95 
Wine Stopper

Modcloth has some very interesting Wine Stoppers that everyone would enjoy as a gift. This is a personal favorite but there are others that are just as awesome. Here's the link to this one –> Dinosaur Wine Stopper – $13.99
Bartending Glasses

Kikkerland makes some very fun kitchen and bar accessories. Become a bartender in no time with these recipe glasses (each glass has 4 recipes). Shop here –>Bartending Glasses – $20
This could go on and on but these are some of the best for your gifting list! Enjoy shopping this holiday season and remember that it's not always about the presents but it sure does make things more fun!