Ingredients
3/4 Cup Farro
4 Ounces Red Grapes
2 Ounces Arugula
1 Head Cauliflower
1 Lemon
1 Bunch Rosemary
4 Tablespoons Vegan Butter (Earth Balance)
3 Tablespoons Almonds
1 Shallot
1/8 Teaspoon Fennel Seed
Salt & Pepper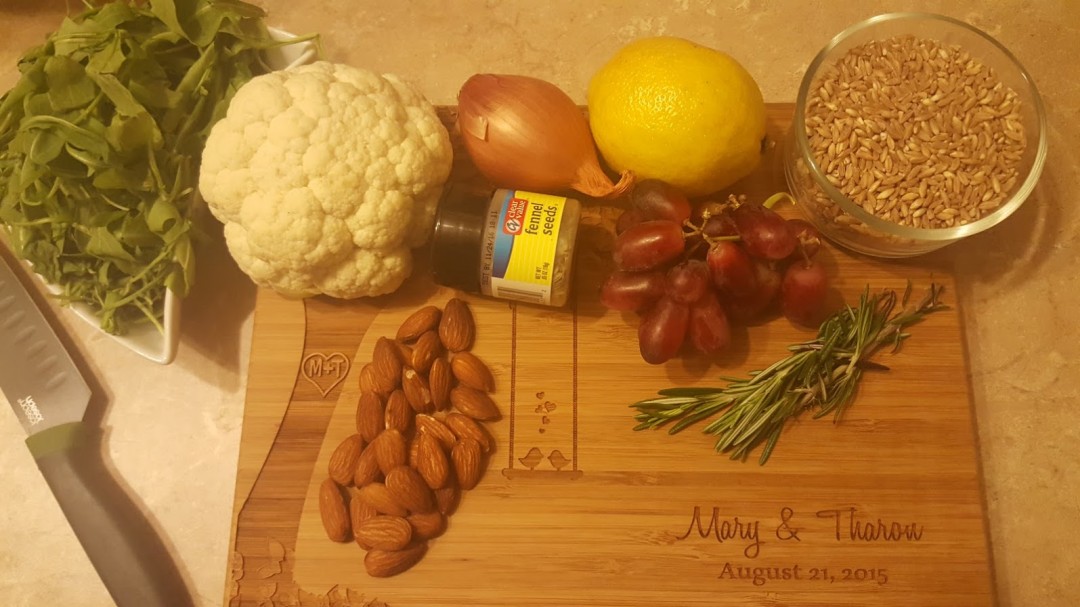 Directions
1. Pre-heat oven to 450 degrees & begin boiling a medium pot of salted water to high
2. Prepare the ingredients
Cauliflower – Trim off and discard stem and leaves. Slice into 1 inch thick pieces.
Arugula – Finely chop
Lemon – Remove rind. Mince the rind to get 2 teaspoons of zest. Quarter and deseed the lemon.
Grapes – Pick off stems & halve them
Shallot – Peel, halve, and thinly slice
Almonds – Roughly chop.
Rosemary – Pick off the stems.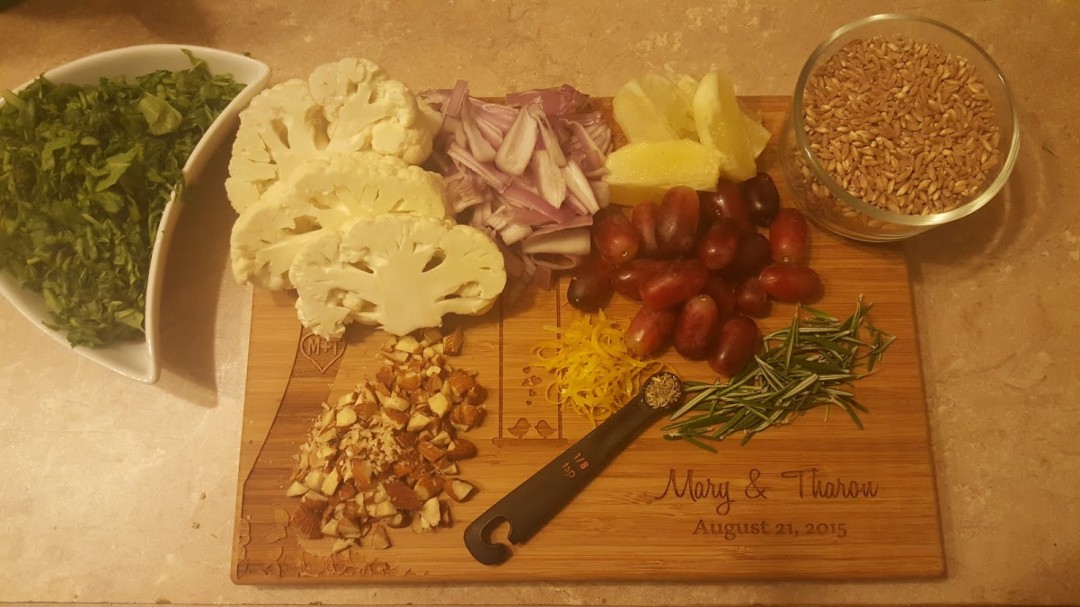 3. Place cauliflower on sheet pan. Drizzle with olive oil and season with salt and pepper. Gently flip to coat thoroughly. Roast 20-22 minutes or until browned and tender when pierced with knife. Remove from oven and set in a warm place.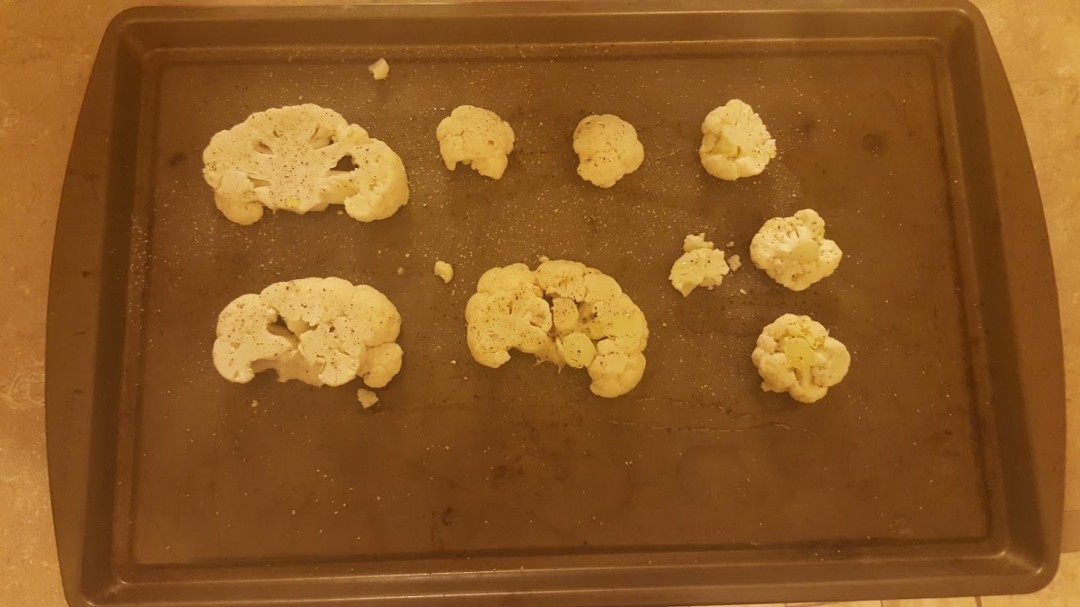 We did end up flipping out cauliflower to get an even roast. The crisp on them were delicious! Multiple steps of this recipe can be done simultaneously so make sure to skip along to see what to do next and not just wait for a the cauliflower to be done 😉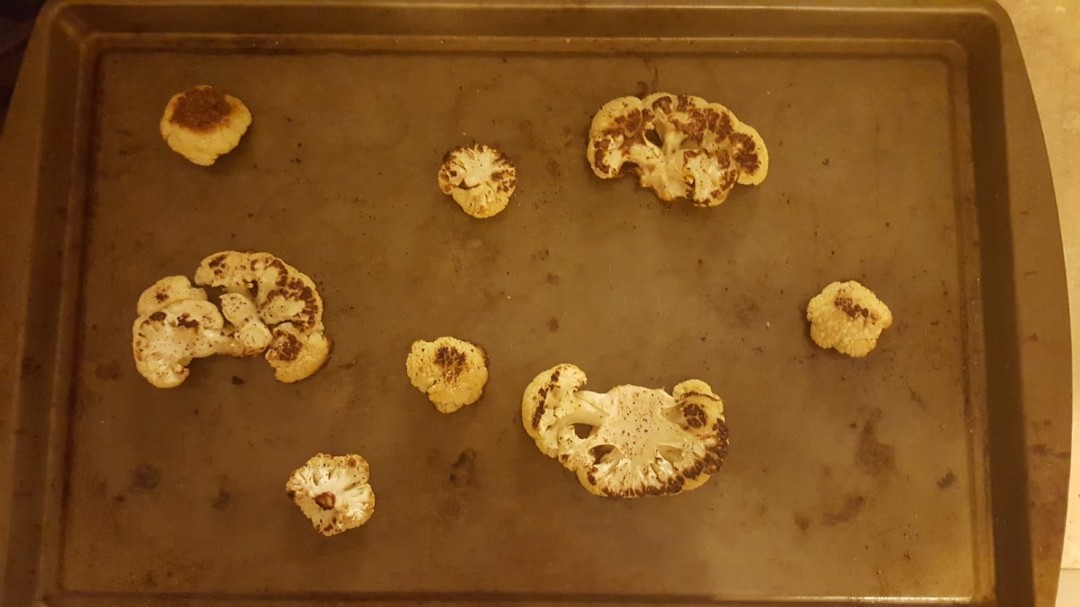 4. While the cauliflower roasts, add the farro to the pot of boiling water. Cook 16-18 minutes, or until tender. Drain thoroughly and transfer to a larger bowl. Add the arugula, lemon zest, drizzle with oil and toss to combine. Season with salt and pepper to taste.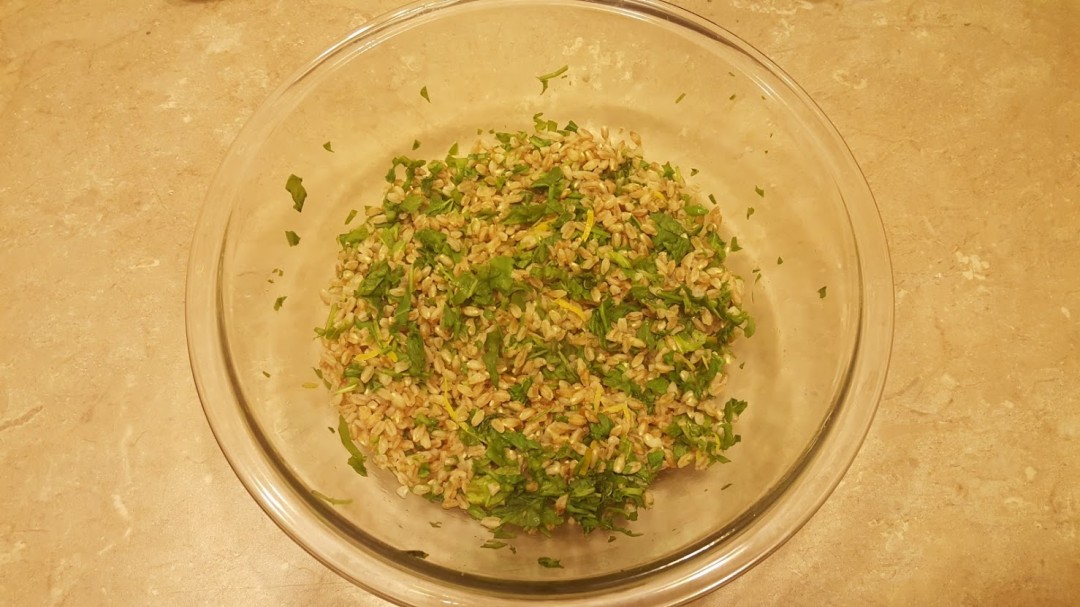 5. While the cauliflower continues to roast, in the pot used to cook the farro, heat the butter on medium-high until melted. Cook, stirring occasionally, 15 to 30 seconds, or until the butter foams. Continue stirring and swirling around the pan for 2-3 minutes or until deep golden brown (Be careful not to overcook, as the butter can burn easily).
6. Add the grapes, shallots, and half the rosemary to the pot of browned butter; season with salt and pepper. Cook, stirring occasionally, 3 to 5 minutes, or until well combined and fragrant. Stir the juice of 4 lemon wedges and turn off the heat. Season with Salt & Pepper.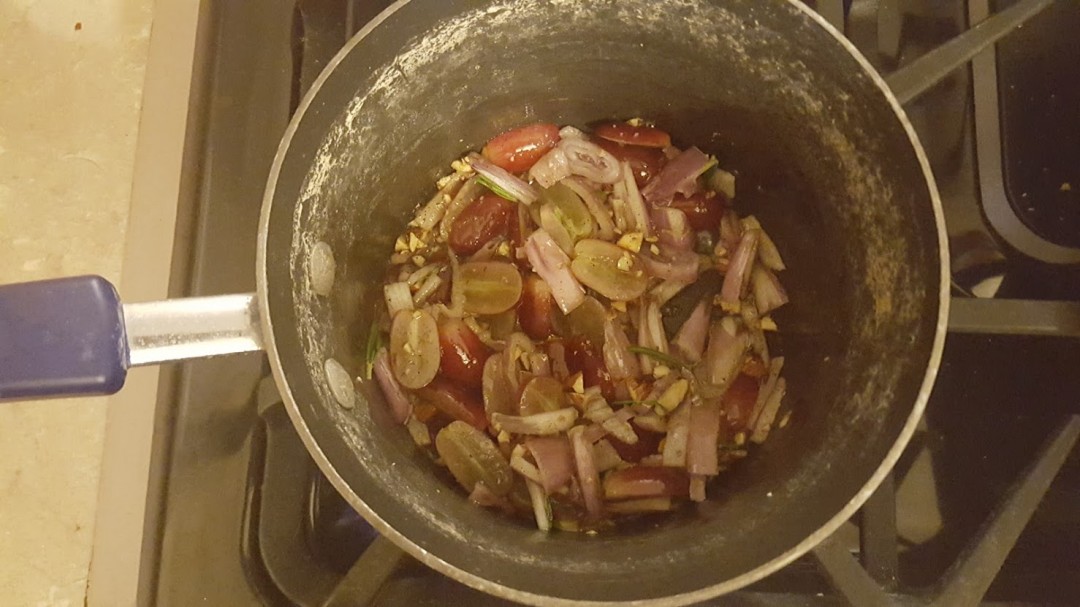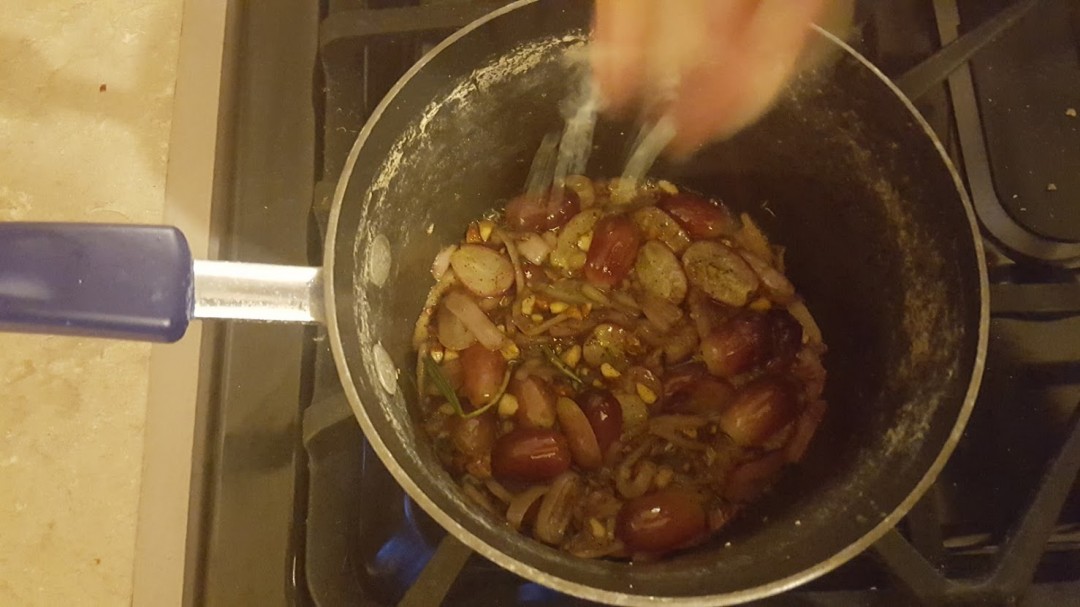 7. Now it's time to plate! Divide the farro mixture between 2 plates. Top with the roasted cauliflower. Spoon half the sauce onto each plate of cauliflower. Garnish with fennel and remaining rosemary.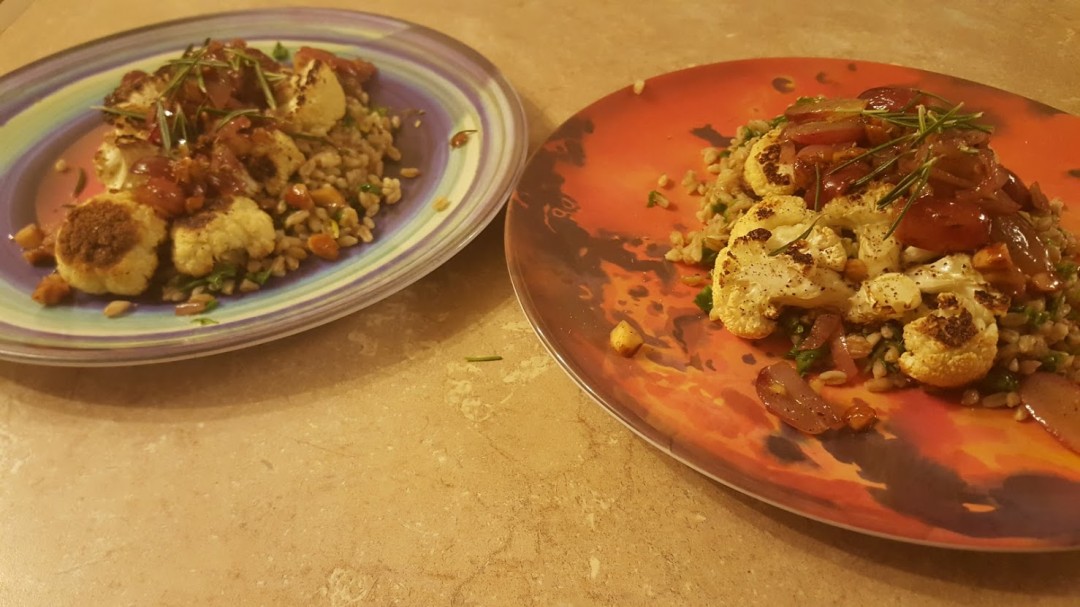 8. Enjoy!