Ingredients
Extra Virgin Olive Oil
2 Catfish Fillets
3/4 Pound Fresh Ramen Noodles
2 Scallions
1/2 Bunch Spinach
2 Tablespoons Soy Glaze
1 Teaspoon Sambal Oelek
1 Teaspoon Ginger
1/4 Cup Ponzu Sauce
1/4 Cup Rice Flour
1/4 Cup of Water
2 Teaspoons Spice Blend – Togarashi, Coriander, Dried Orange Peel, & Garlic Powder
Salt & Pepper
Directions
1. Wash your Produce – This is always a step that we do but don't always mention it. Always wash your produce because you never know who or what has touched it before getting to your kitchen. In fact, the more you know about your produce, the better so start your garden in the Spring 🙂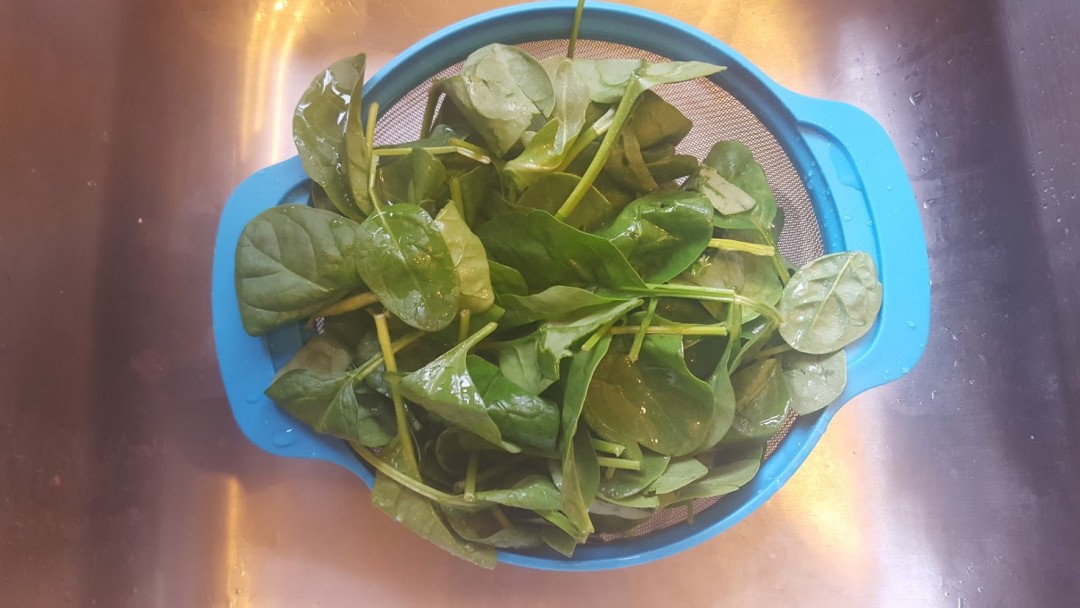 2. Heat a large pot of salted water to boiling on high.
3. Prepare the ingredients
Scallions – Cut off and discard root ends & thinly slice seperating white ends from green tops
Spinach – Roughly chop
Ginger – Peel and mince
Catfish – Cut each into 4 equal-sized pieces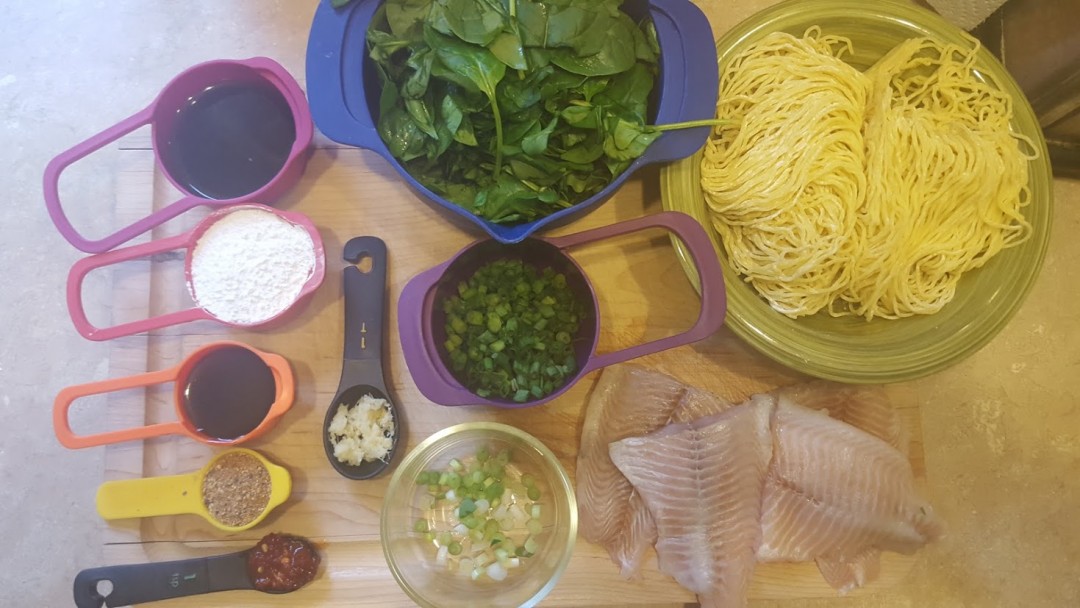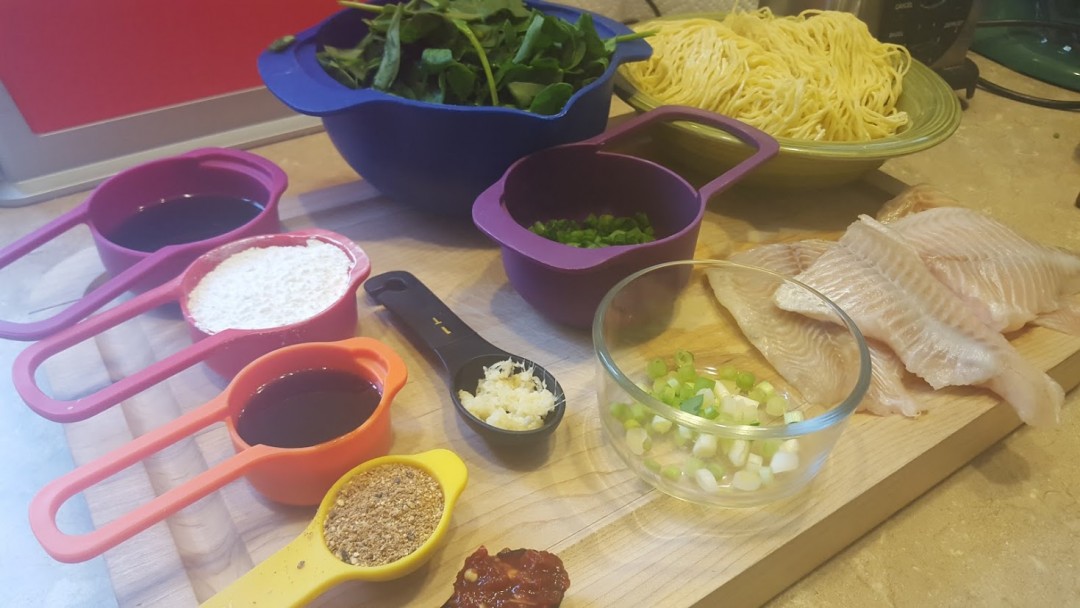 4. Add the noodles to the pot of boiling water, stirring gently to separate. Cook, stirring occasionally, 2 to 3 minutes, or until tender. If you are not using fresh ramen, you'll need to cook longer. Drain thoroughly and rinse under warm water to prevent sticking. Divide between 2 bowls and set aside in a warm place. Rinse and wipe out the pot.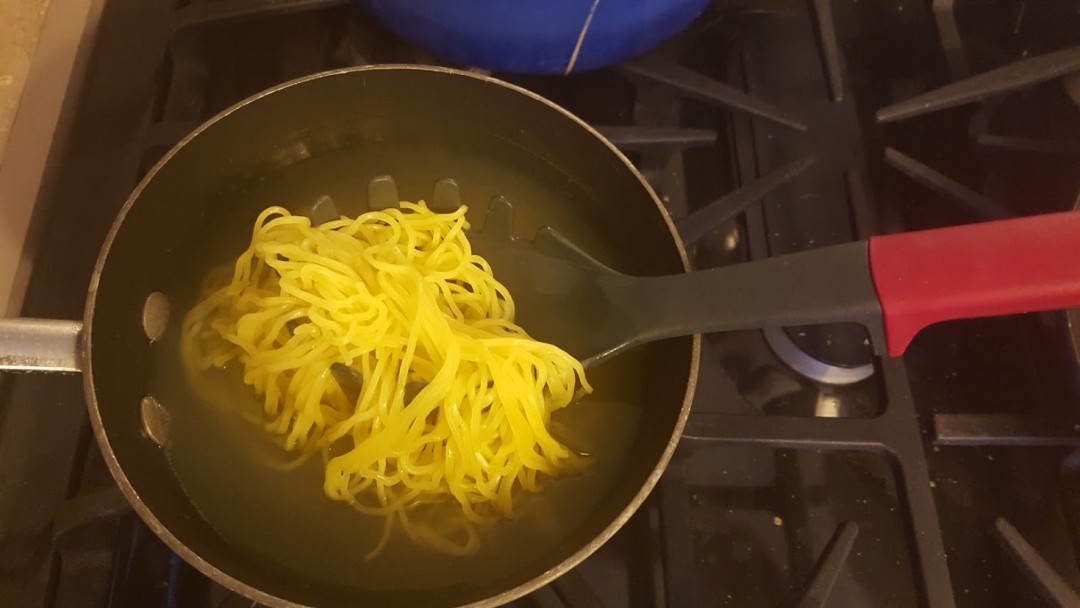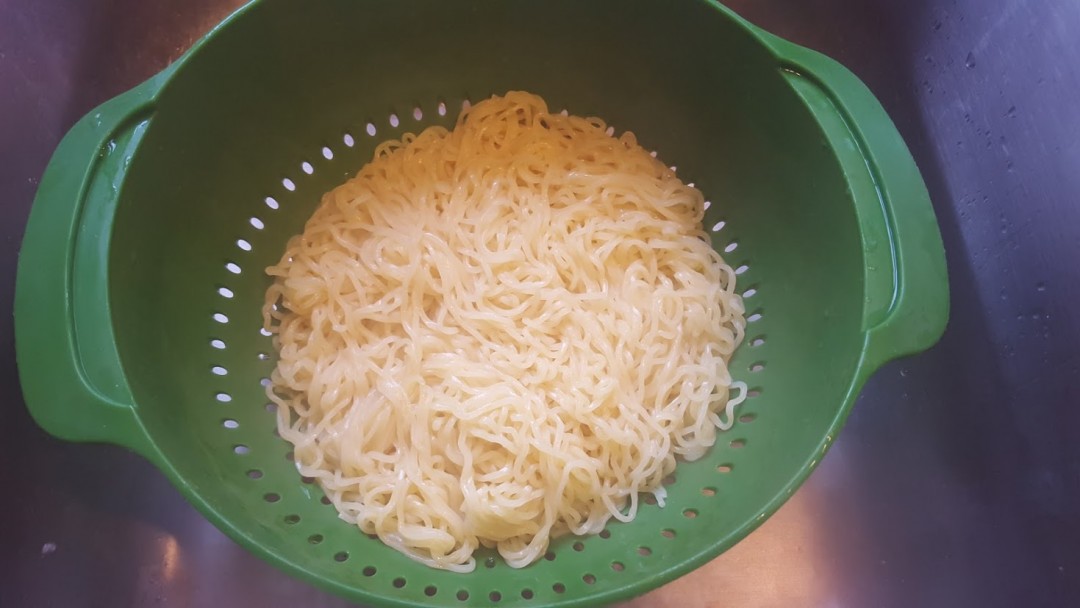 5. In the same pot, heat 2 teaspoons of oil on medium-high until hot. Add the ginger, spinach, and white bottoms of the scallions; season with salt and pepper. Cook, stirring occasionally, 2 to 4 minutes, or until softened and fragrant. Add the soy glaze, ponzu sauce, 2 cups of water and the sambal oelek (this is spicy so you can add less or more if you'd like). Once boiling, reduce the heat to medium-low. Simmer, stirring occasionally, 4 to 6 minutes, or until thoroughly combined. Remove from heat and set aside.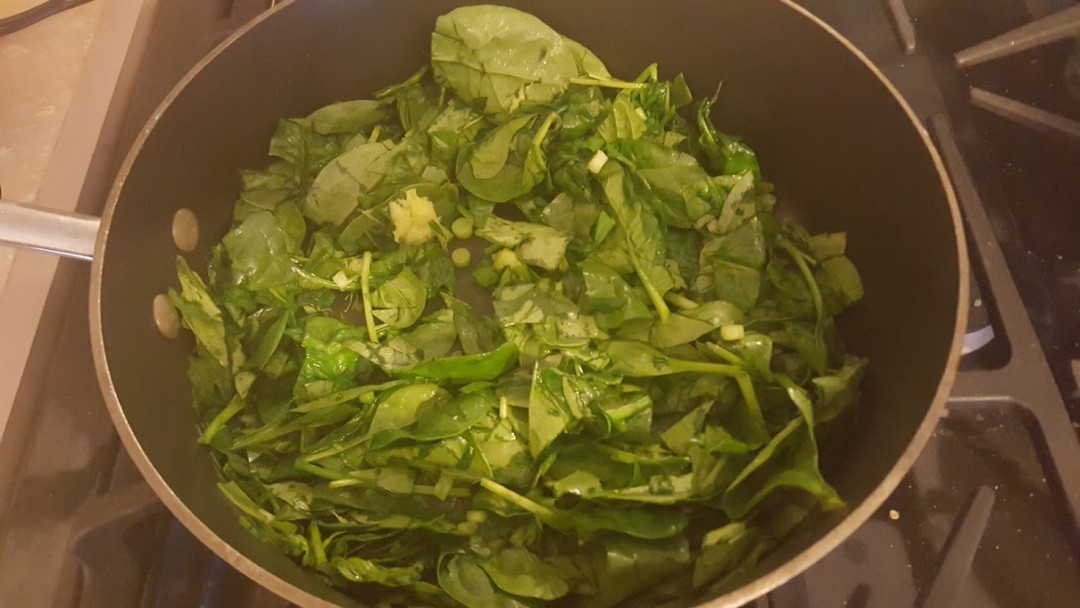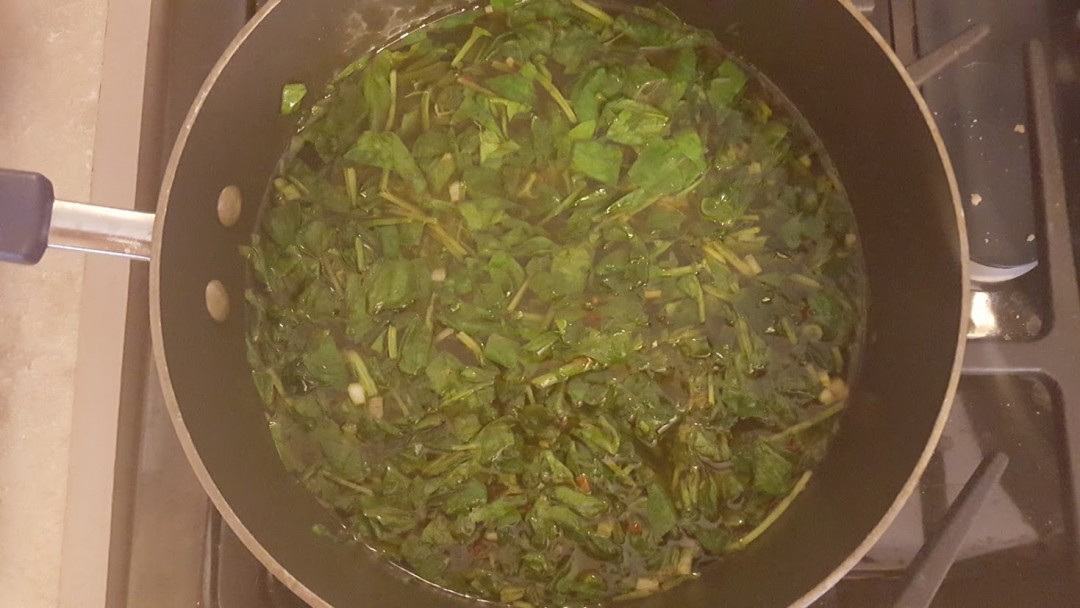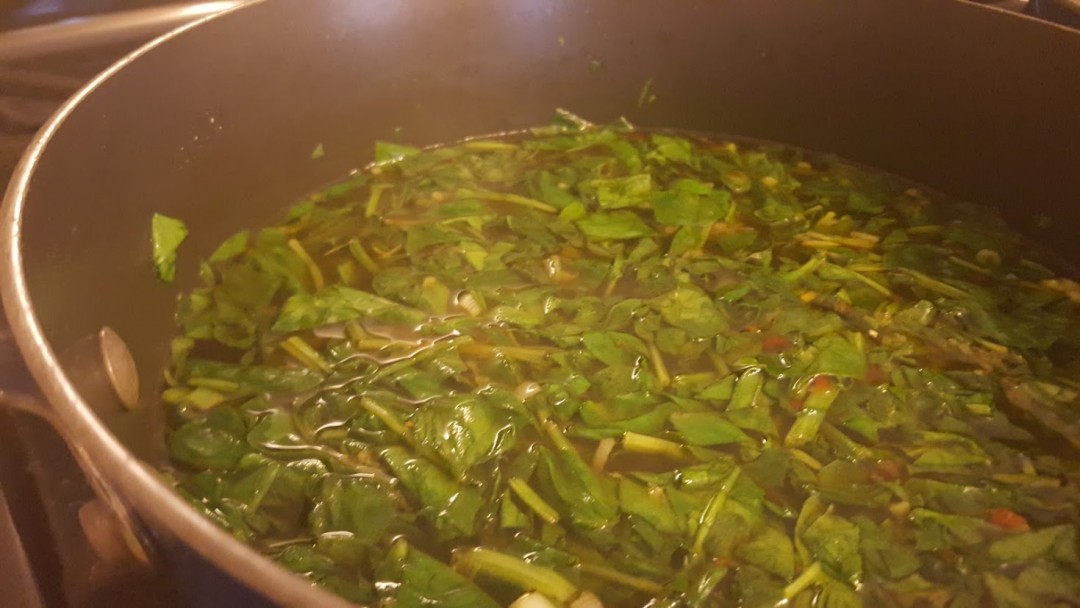 6. While the broth simmers, in a medium bowl, whisk together the rice flour, 1/4 cup of water and your spice blend (reserve a pinch for later). Season with salt & pepper.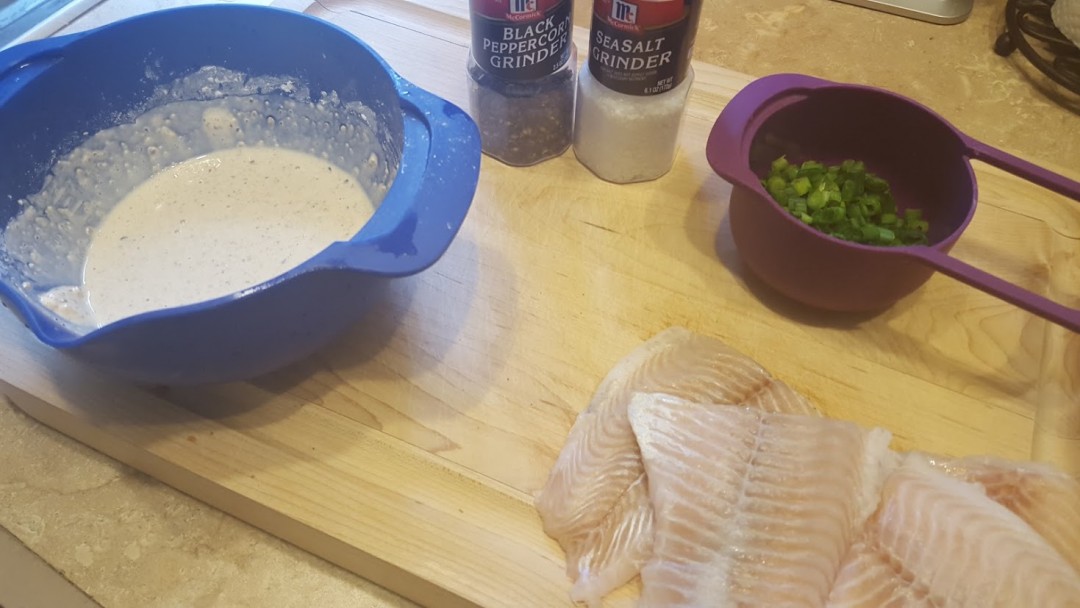 7. While the broth continues to simmer, at the cat fish dry with paper towel; season with salt and pepper on both sides. In a medium pan, heat a thin layer of oil on medium high until hot. Once the oil is hot enough that a drop of batter sizzles immediately when added to the pan, working in batches, coat both sides of the seasoned fish in the batter (letting excess drip off). Carefully add the coated catfish in the pan and cook 2-3 minutes per side, or until crispy and golden brown. Transfer to paper towel-lined plate; immediately season with salt.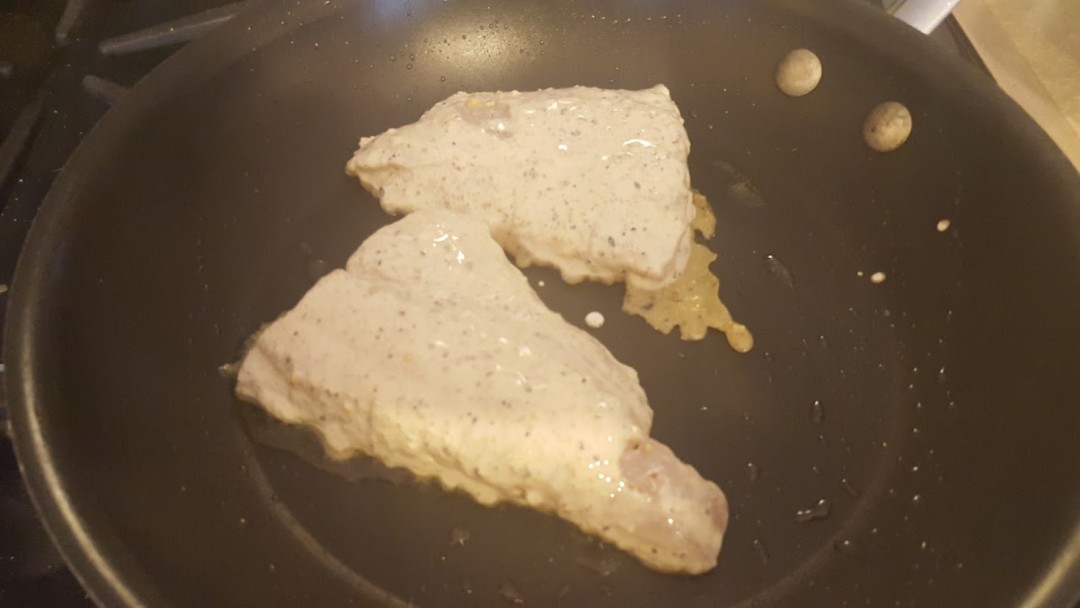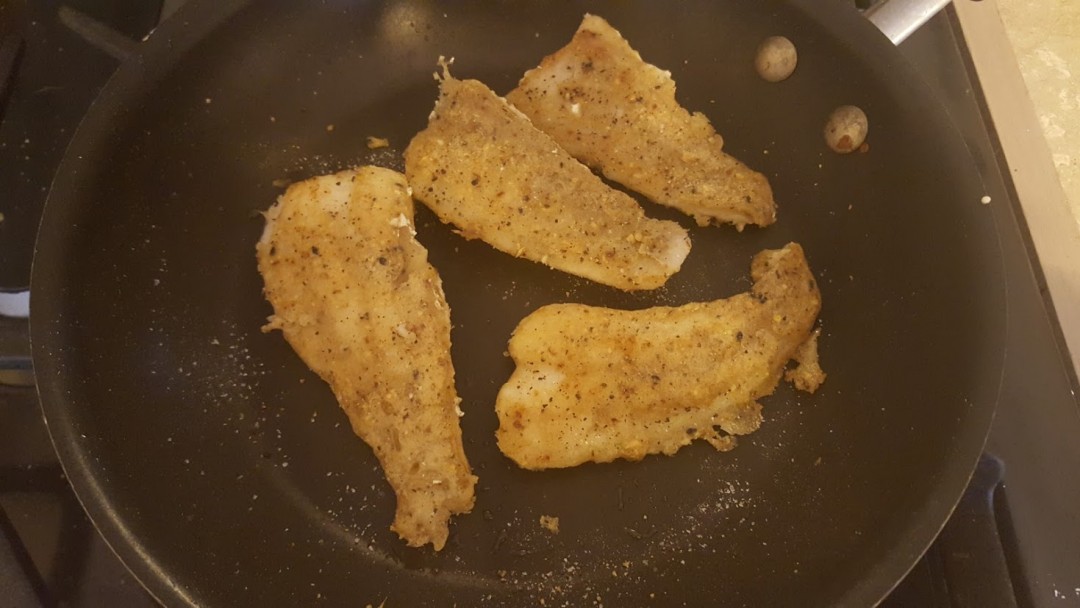 8. Now it's time to plate! Divide the broth between the bowls of cooked noodles. Top with the cooked catfish. Garnish with the green tops of the scallions and the pinch of spice blend you saved.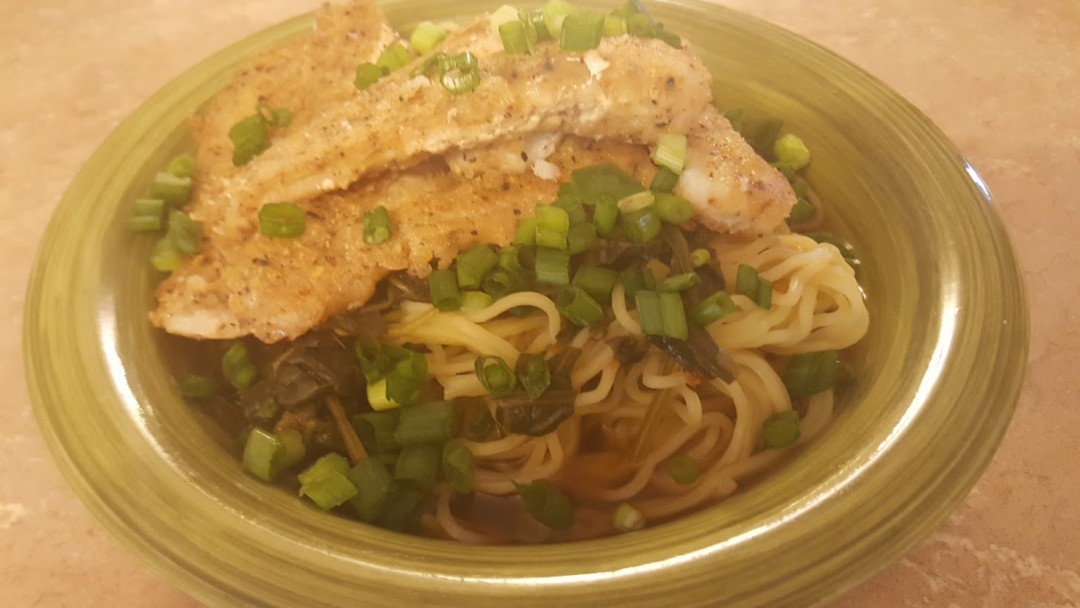 9. Enjoy!