You may notice that we're in a different kitchen working on this fabulous dinner we made over the weekend. That's because we've been doing lots of work on our new sailboat! We've visited a couple times since we closed in November but this was the first time cooking in the galley. We actually made breakfast, lunch, & dinner and made me really enjoy the smaller space to work in (less clean up!). It's not stocked completely so please forgive the paper plates and bowls for the time being and enjoy this easy-to-make Southern style dinner.
Ingredients
Extra Virgin Olive Oil
2 Catfish Fillets
1 Cup Yellow Grits
1/2 Bunch Collard Greens
1 Poblano Pepper
1 1/2 Ounces of Cheddar Cheese
1 Tablespoon Butter
2 Tablespoons Spice Blend – Flour, Chile Powder, Ground Cumin, & Smoked Paprika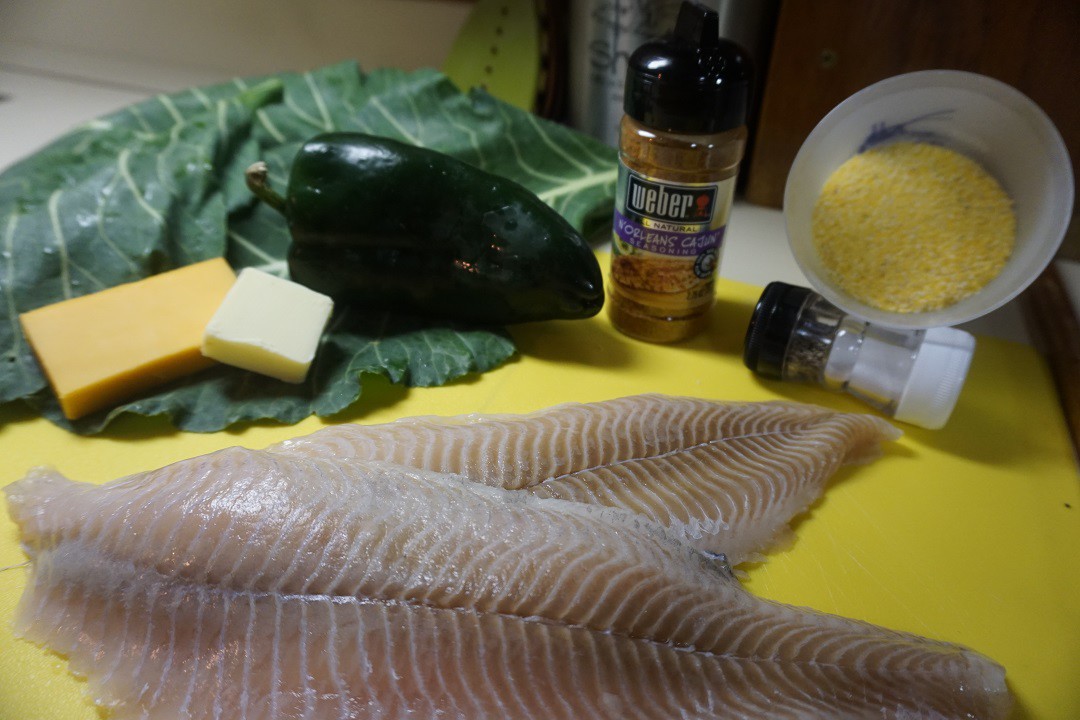 Directions
1. Wash your produce & prepare the ingredients
Collard Greens – Remove and discard stems
Cheddar Cheese – Grate
Poblano Pepper – Cut out and discard stem, ribs and seeds; small dice (wash hands immediately after as this baby can get pretty spicy).
Catfish Fillets – Set aside on paper towel plate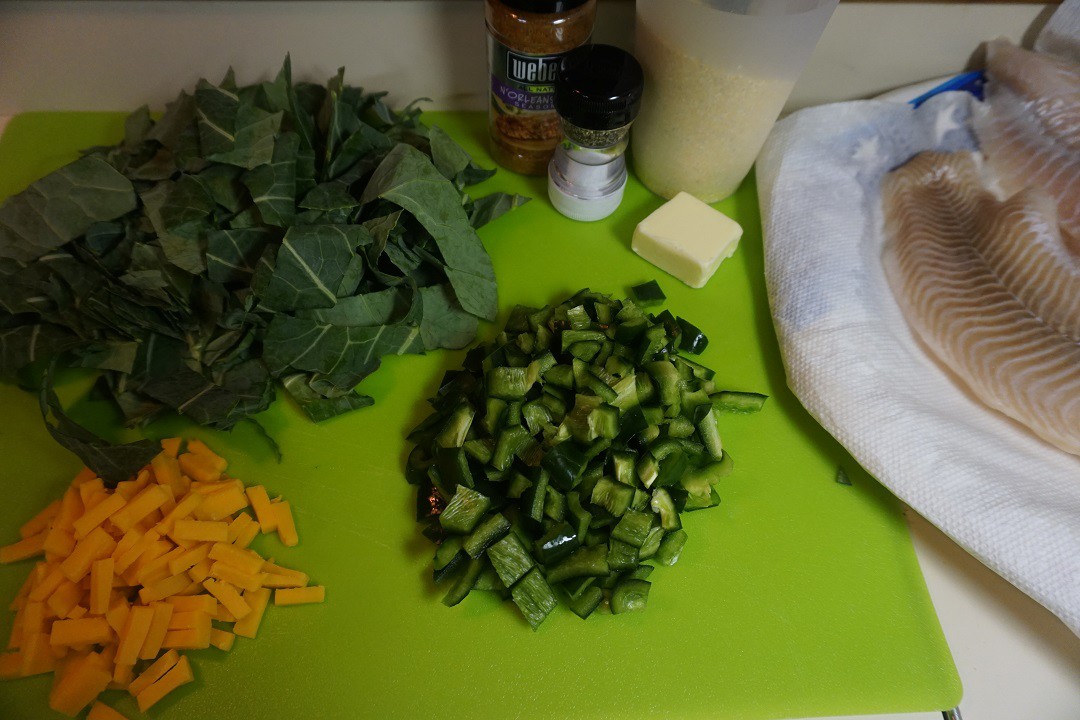 2. In a large pot, heat 4 cups of water to boiling high.
3.  In a medium pan, heat 2 teaspoons of olive oil on medium-high until hot. Add the poblano pepper; season with salt and pepper. Cook, stirring for 3-5 minutes or until softened. Set aside in a bowl.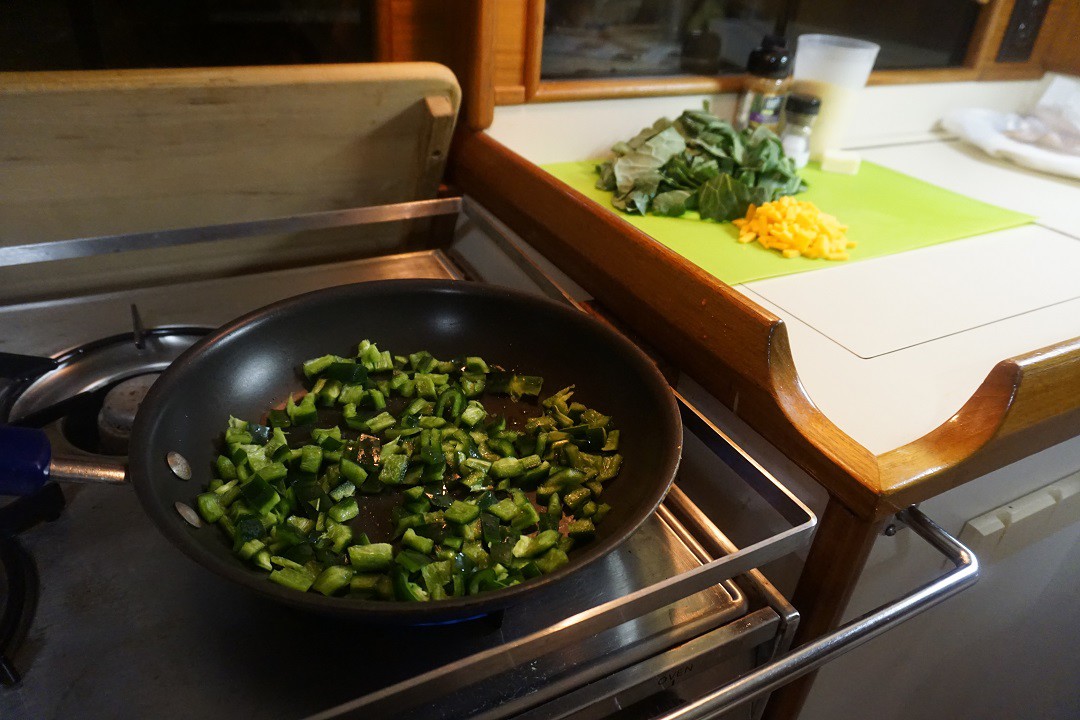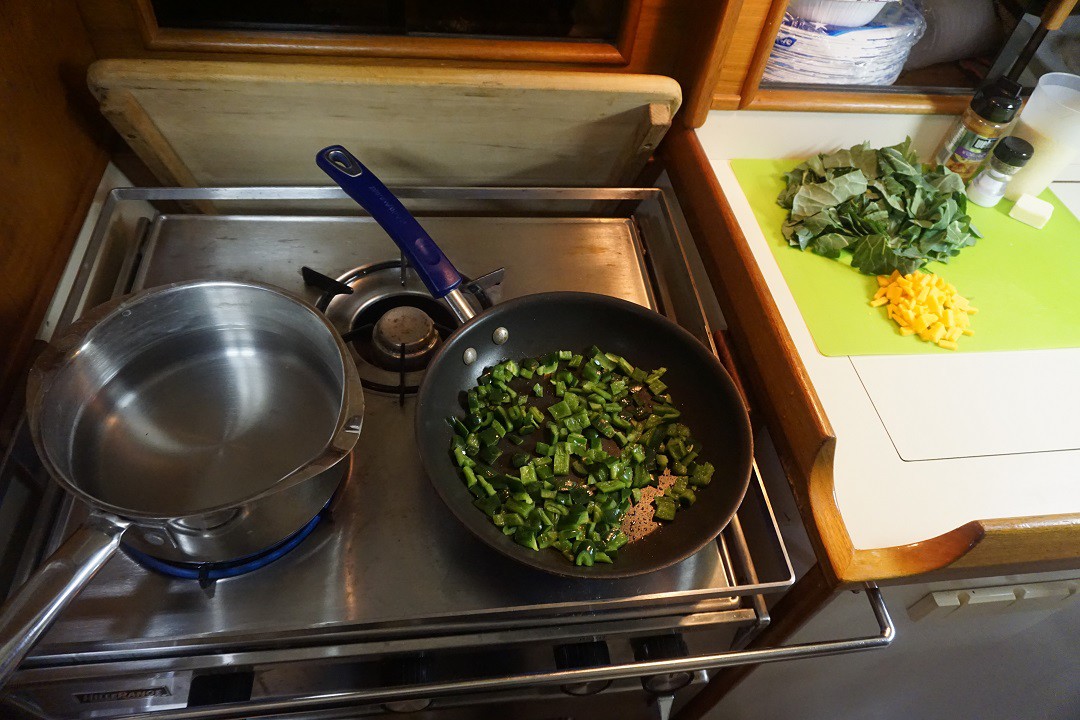 4. In the pan used to cook the poplano pepper, heat 2 teaspoons of olive oil on medium until hot. Add the collard greens & 1/4 cup of water season with salt & pepper. Cook, stirring occasionally, 6 to 8 minutes, or until the collard greens have wilted and water has evaporated. Set aside in a separate bowl.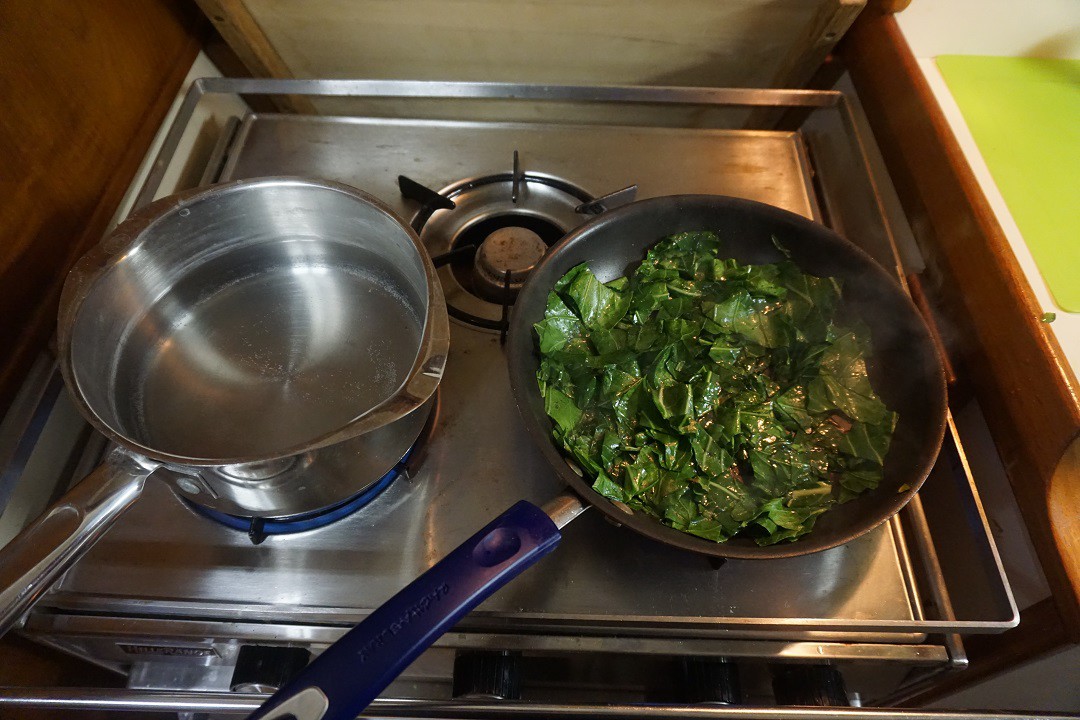 5. Once boiling, slowly whisk in the grits; reduce the heat to low. Simmer, whisking occasionally, 10 to 12 minutes, or until thickened (You can add a little water if the grits seem dry).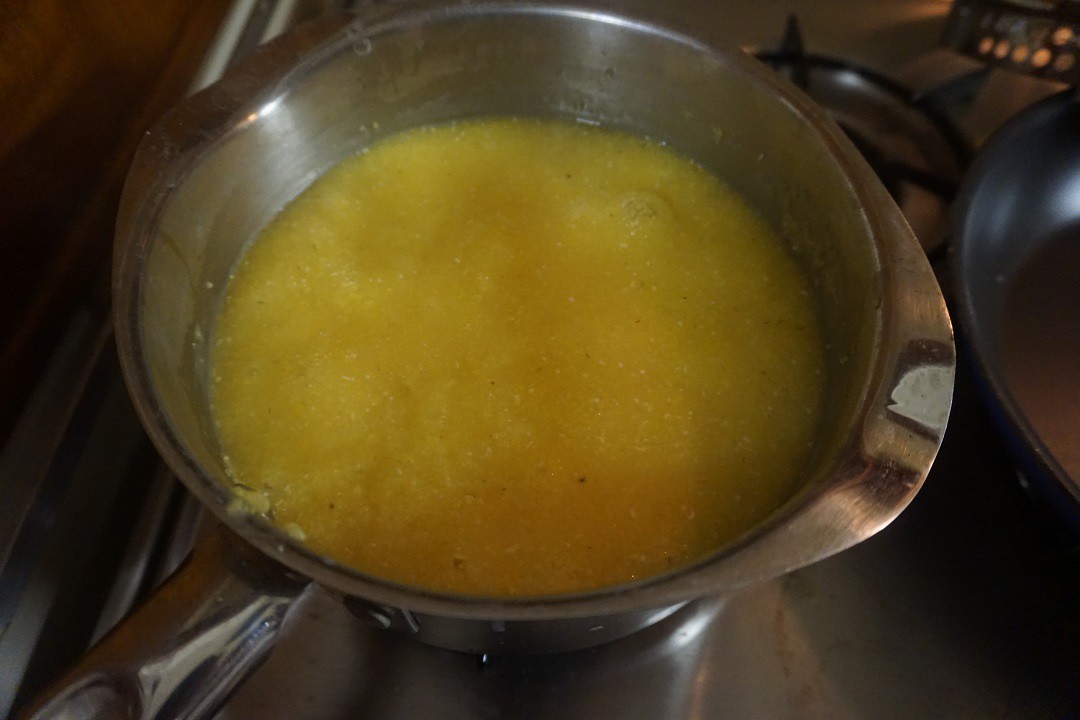 6. While the grits are cooking, you can season the fish with the spice blend. Season both sides of the fillets with salt and pepper and coat each side of the fillet with the spice blend. If you're not as big a fan of spice, just coat one side. Tap off any excess spice.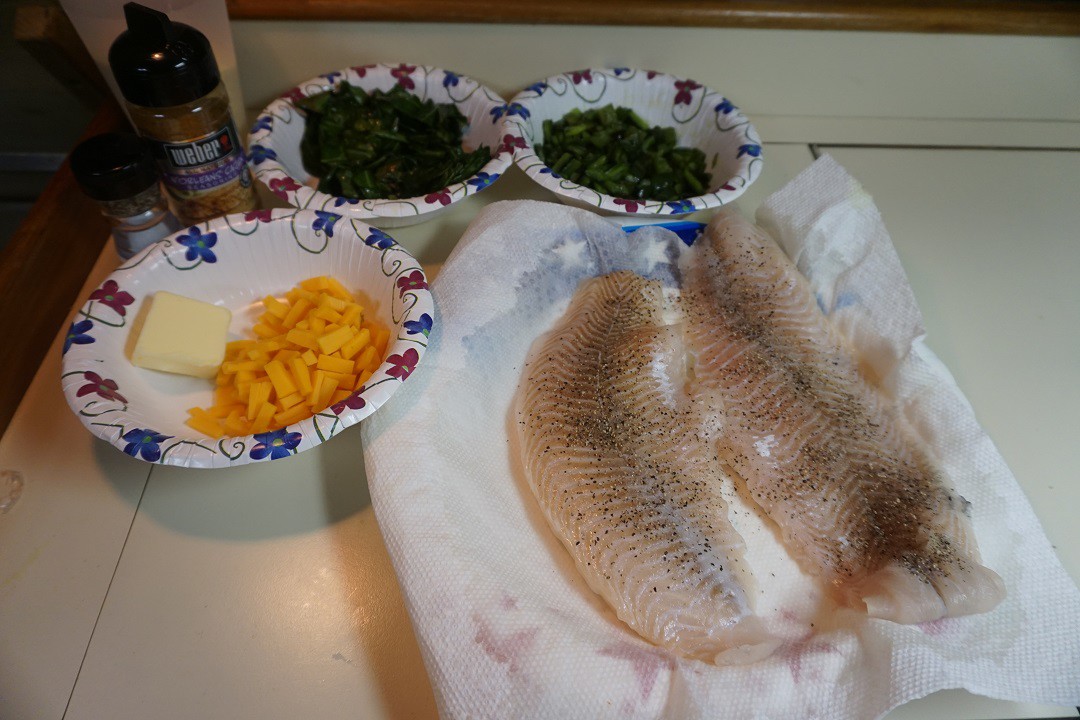 7. In the pan used to cook the collard greens, heat a thin layer of oil on medium-high until hot. Add the seasoned catfish. Cook 3 to 5 minutes on each side or until golden brown and crispy. Remove from heat.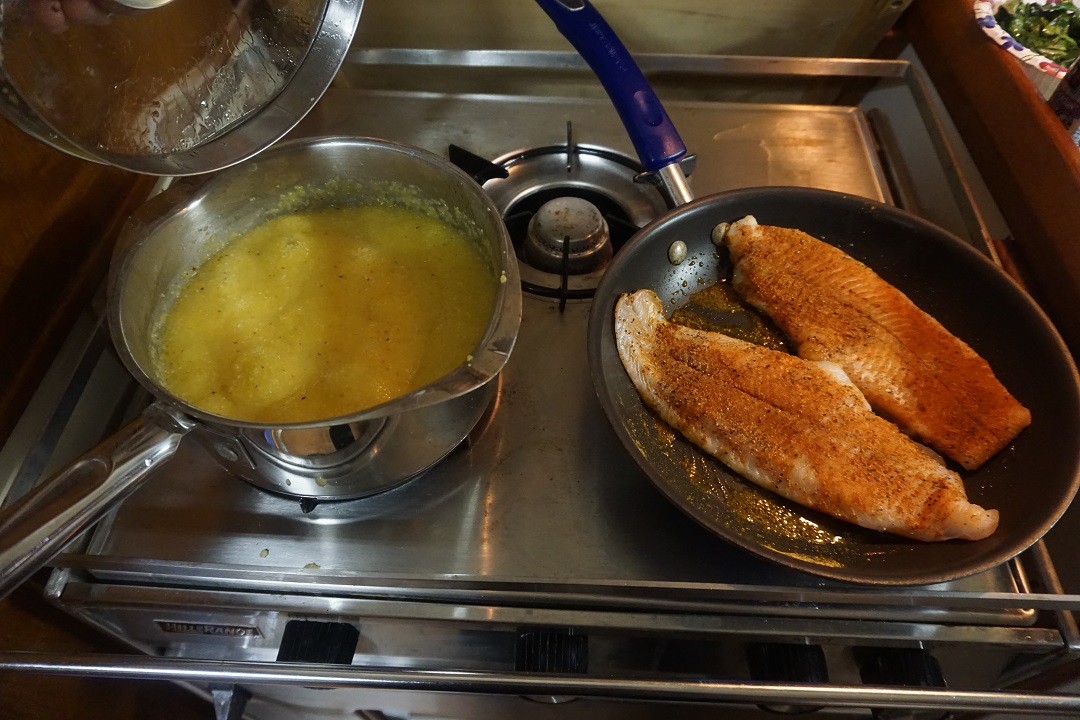 8.  Once grits are thickened enough, remove from heat. Whisk in butter, cheese, and cooked poblano pepper until thoroughly combined. Season with salt and pepper and set aside in a warm place.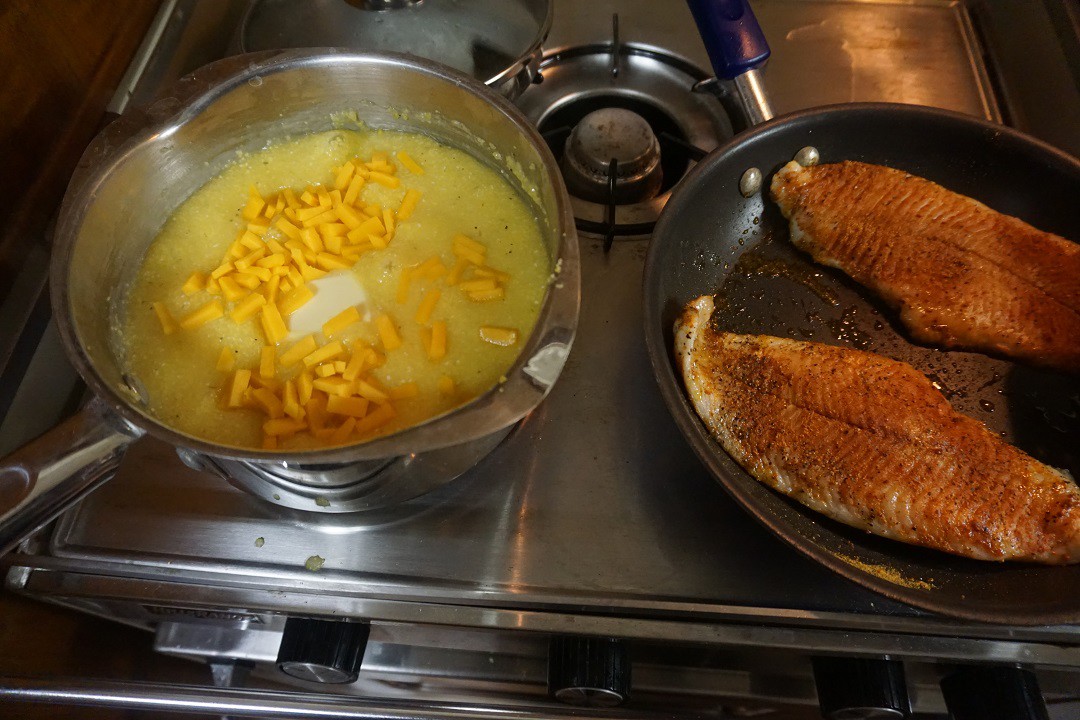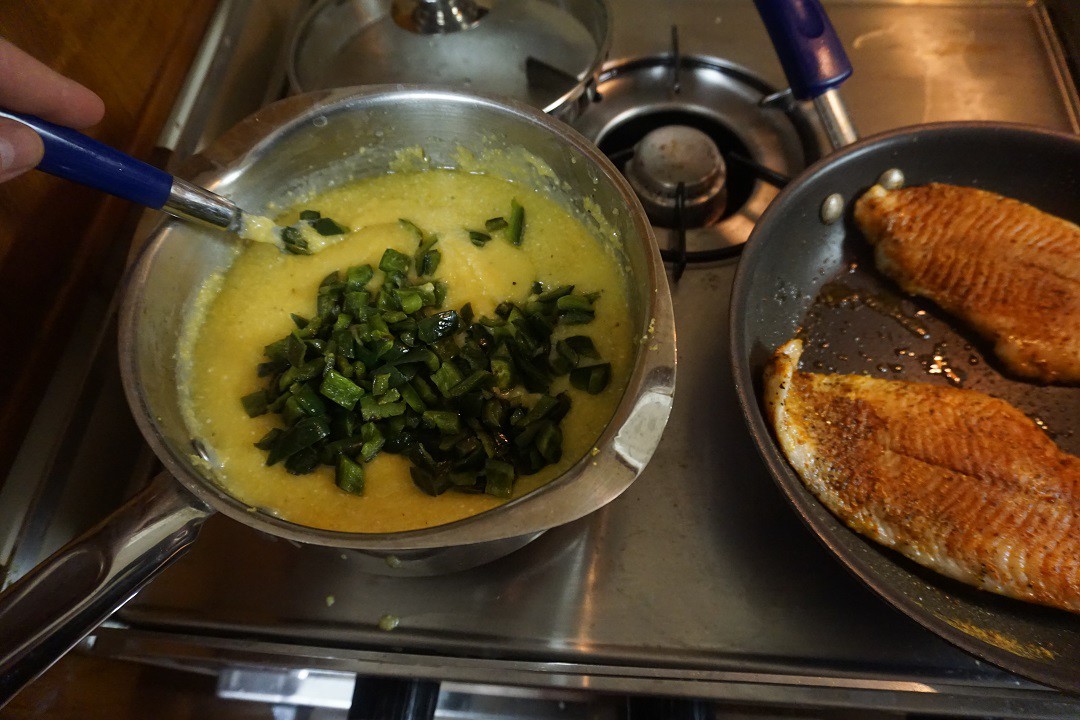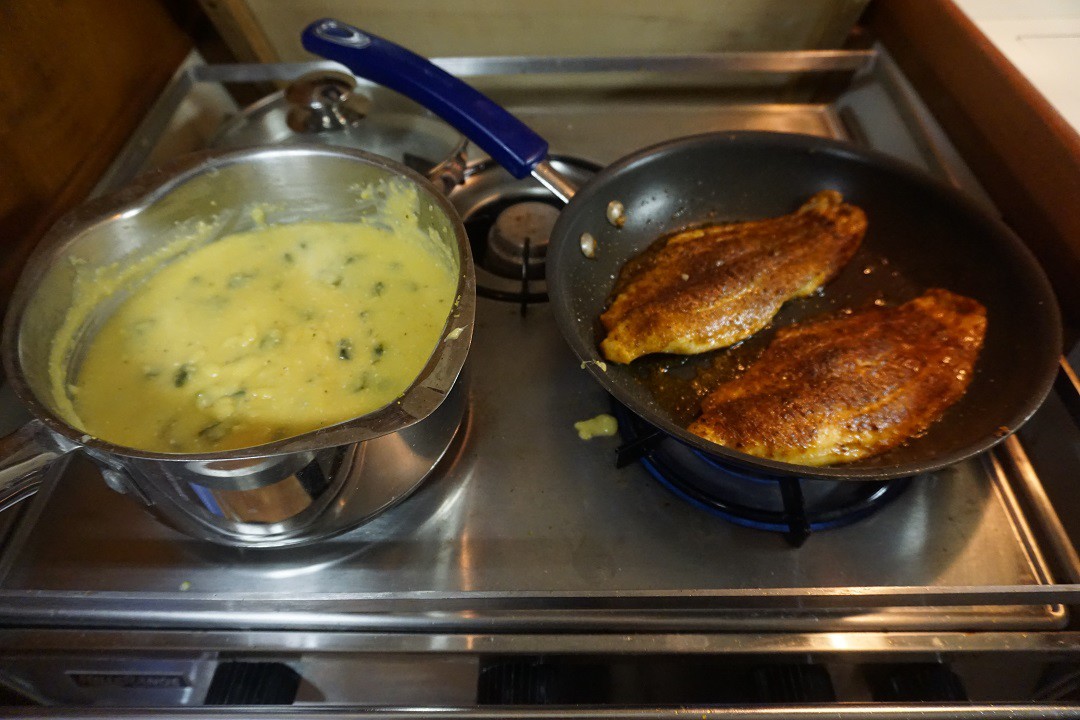 9. Plate your dish. Divide the stewed collard greens between 2 plates. Add 2 heaping spoonfuls of the cooked grits and top with cooked catfish fillets.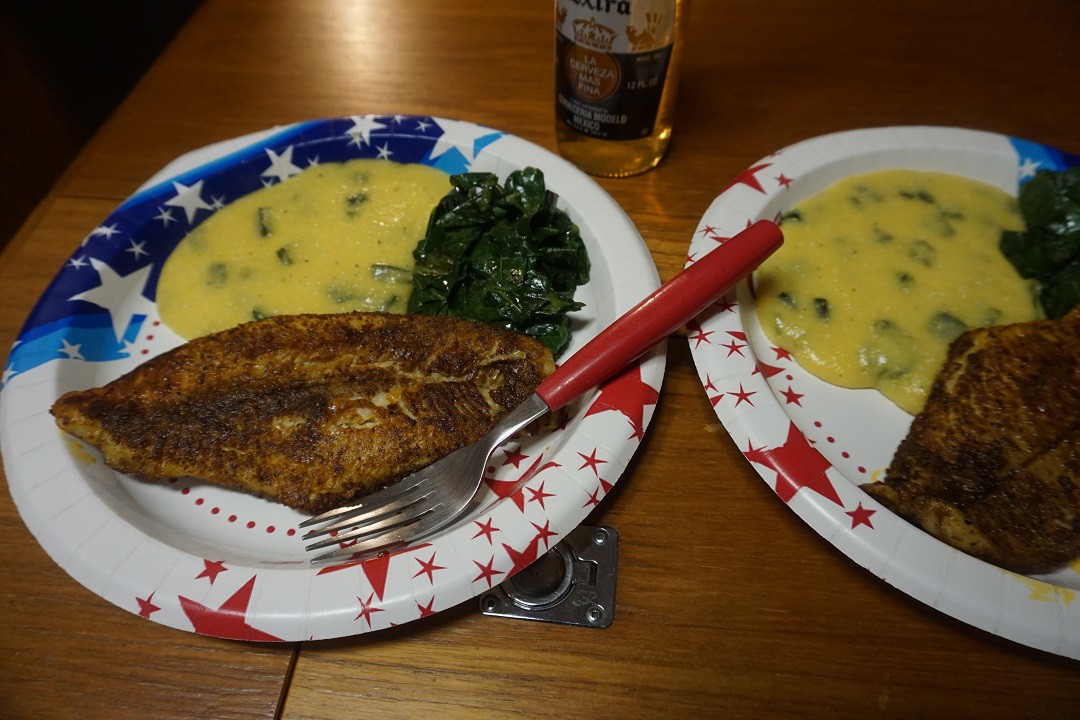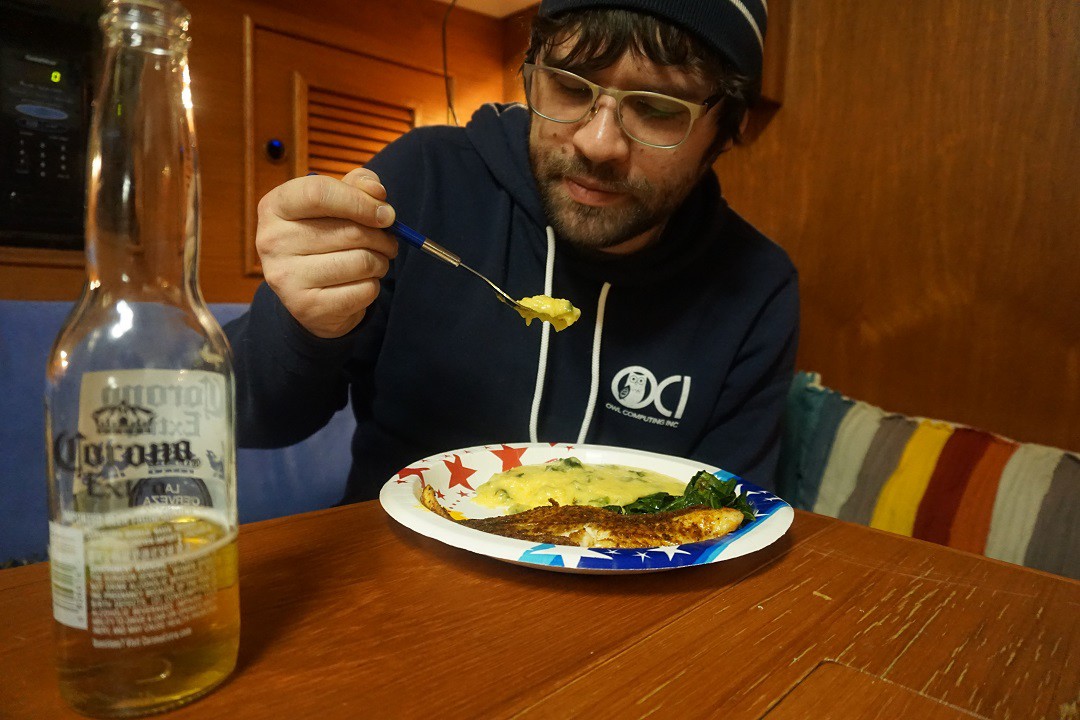 10. Another successful dinner – Cheers!