We did it! We found our perfect boat. And then we bought it. It's still a bit freaky to be honest. The thought of adventuring more often is so exciting! We're slowly working towards our goals, one step at a time. So let me tell you about our Nonsuch 36!
We looked at a bunch of boats over the past year – Catalina 30's, 34's, and 36's, Hunter 34's and 36's, S2 8.0, 9.2, 11.0, Nonsuch 30 and 36's, and so many boats we can't even remember after two trips to the Annapolis Sailboat Show. There were several requirements on our list (in no particular order):
Be safe – sea-kindly motion, high life lines, capacity for proper emergency gear, heavy  and stable enough to be out in rough water
The boat should be able to sail single-handed or short-handed since most of the time it will be just Mary and I

Enough tankage for 2 people for 1-2 weeks 

Must have full galley and head, separate shower stall a plus

Accommodate our occasional guests, 2-3 cabins
Well equipped – radar, GPS, auto pilot, refrigerator, good sail inventory, bimini, dodger
Swim deck
Draft less than 5.5′
The dogs must like it
Must have comfortable sleeping accommodations! No v-berths for us, we like our leg room 🙂
Fit in our budget
They say that when the right boat finds you, you just know. Kind of like falling in love. Once we left the Nonsuch, we knew – she was the one for us. Looks like a catboat. Moves like a leopard. In a word, YAR!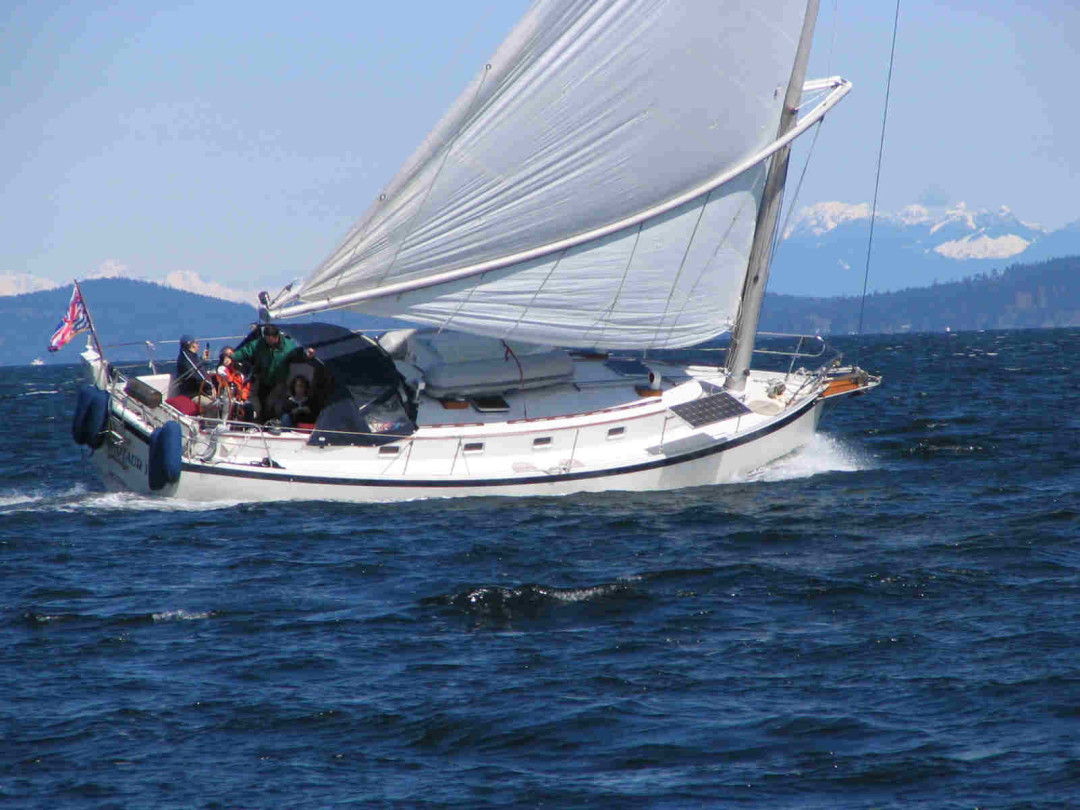 Look at that thing. The HUGE sail. The WIDE OPEN decks. The ENORMOUS cockpit. And there's SO much space inside. The last weekend when we were up there, Mary said "I pretty much have my whole wardrobe on here now, and there's still a ton of space in the closet!". I mean, is that even a real thing with boats? You always hear sailors talking about how space is a premium on boats. We couldn't be more impressed with the spaciousness:

This thing rocks! Stay tuned for Mary's post on yacht interior design and our video walk-through on our YouTube channel! Thanks for reading 🙂
-Tharon