These are not all wildflowers but they are a great representation of what I found at Stem's Market. Typically I buy flowers in bulk but today was too nice of a day to pass up having fresh floral in the house. Stem's is a very affordable floral shop that sells by the stem for making up your own bouquet, collection of centerpieces, or just stopping in for a quick pick-me-up. They are the most reasonably priced flowers in Grand Rapids (unless purchasing whole sale).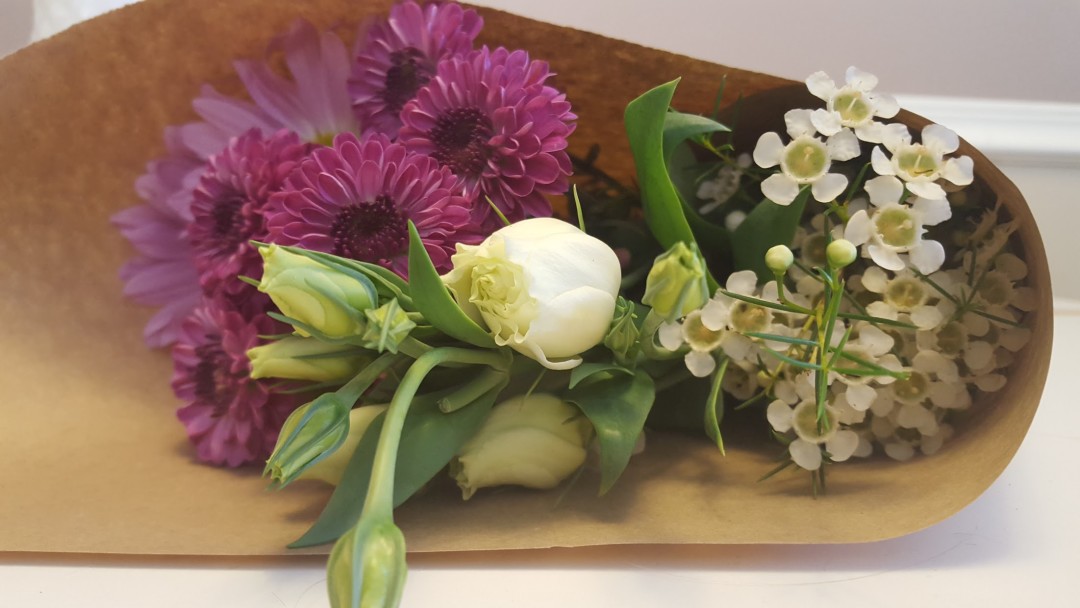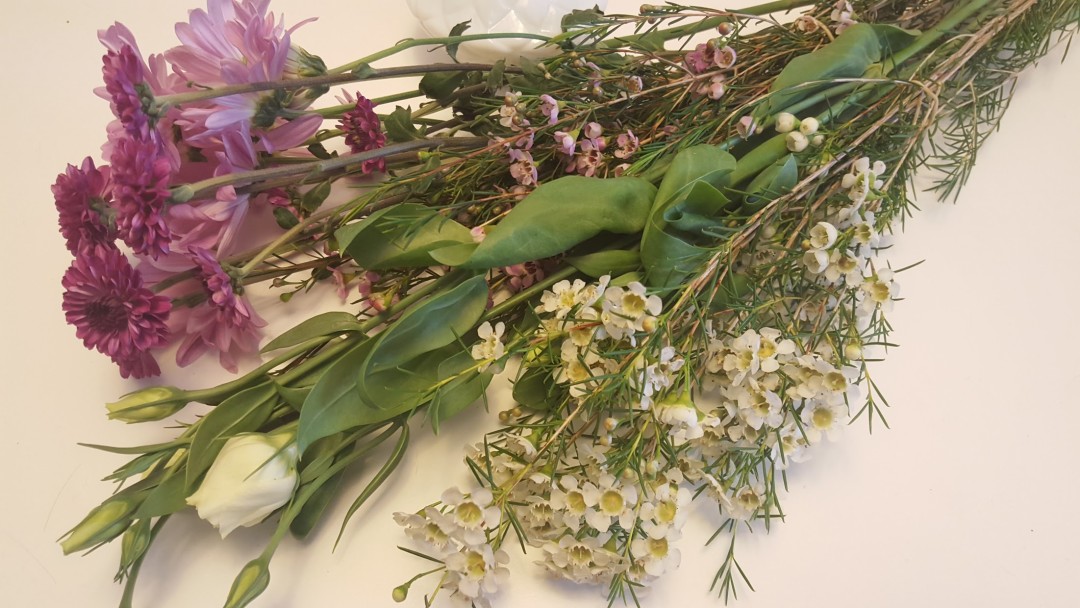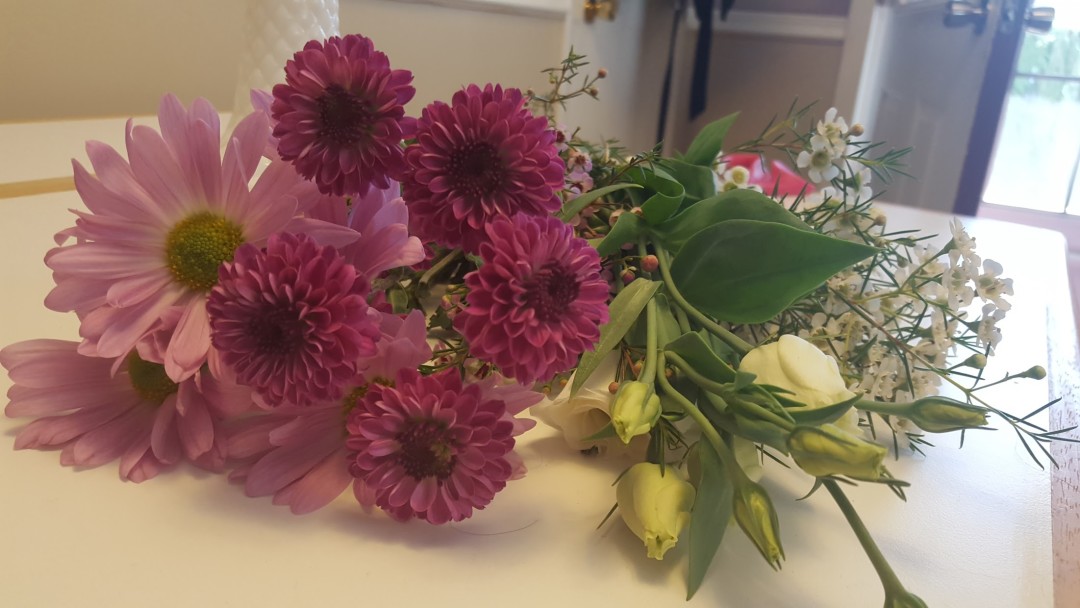 >> Typically I size up the floral to fit the vase and other times I find a vase to fill. This time through, I knew I wanted a Spring bouquet to fill one of my medium milk glass vases I have collected recently <<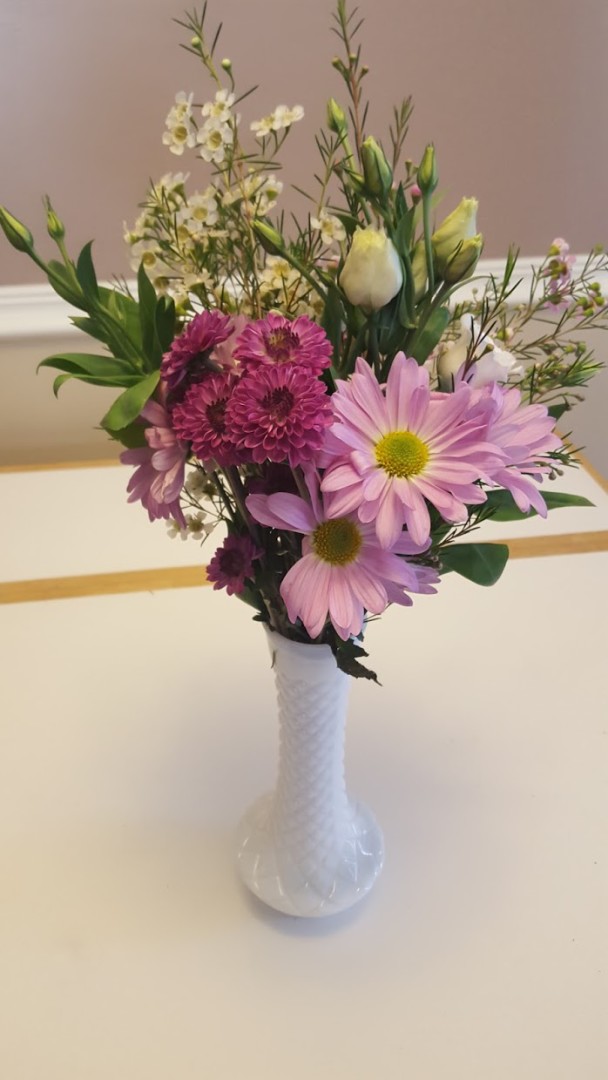 >> Finished Product! The fragrance is floating all over our dining room & kitchen. Now to enjoy them with some close friends and adult beverages <<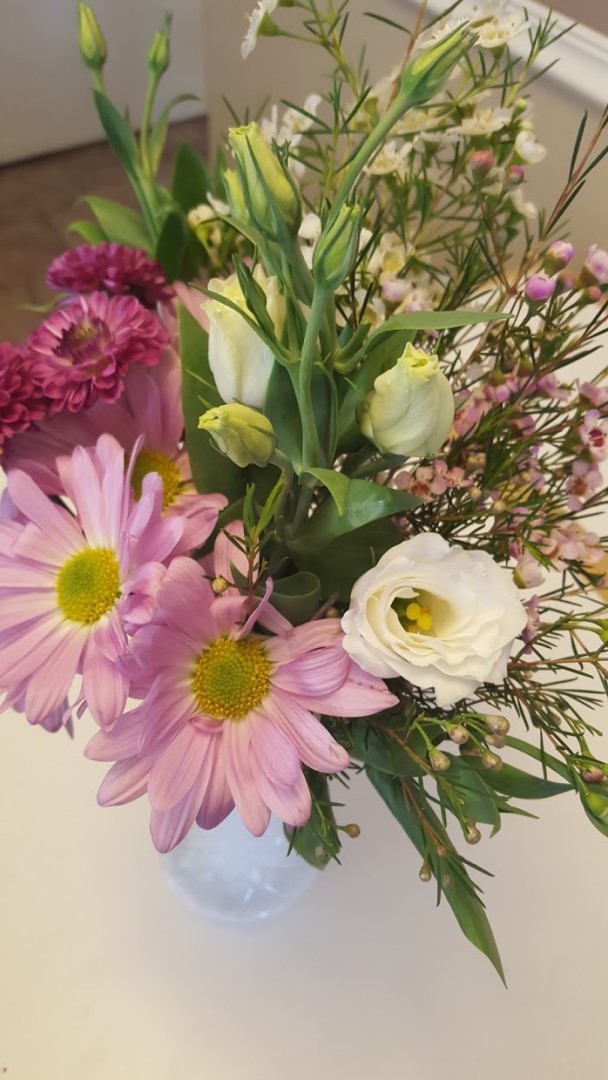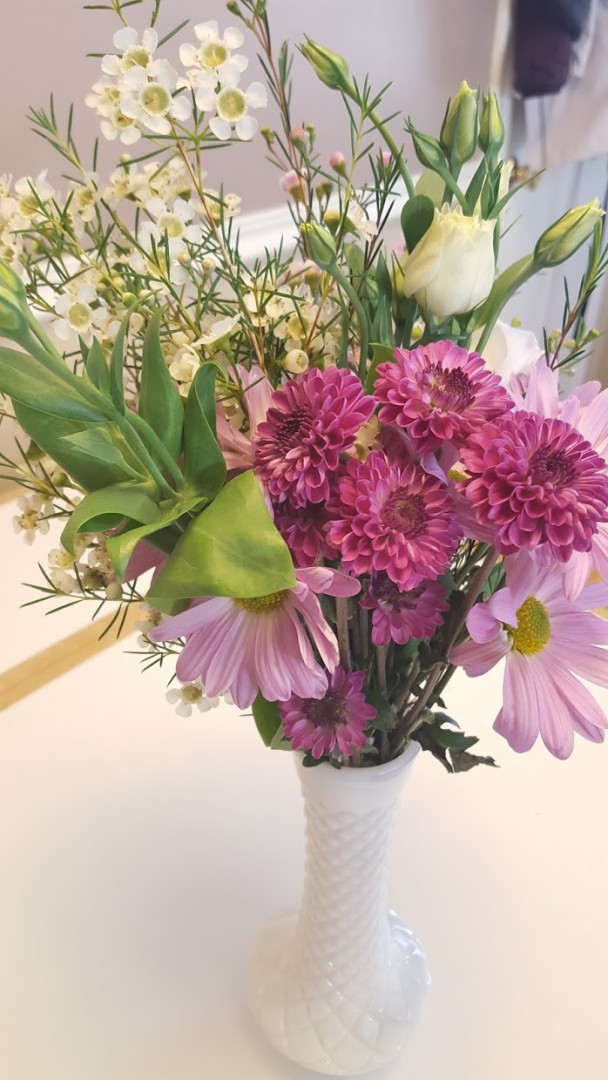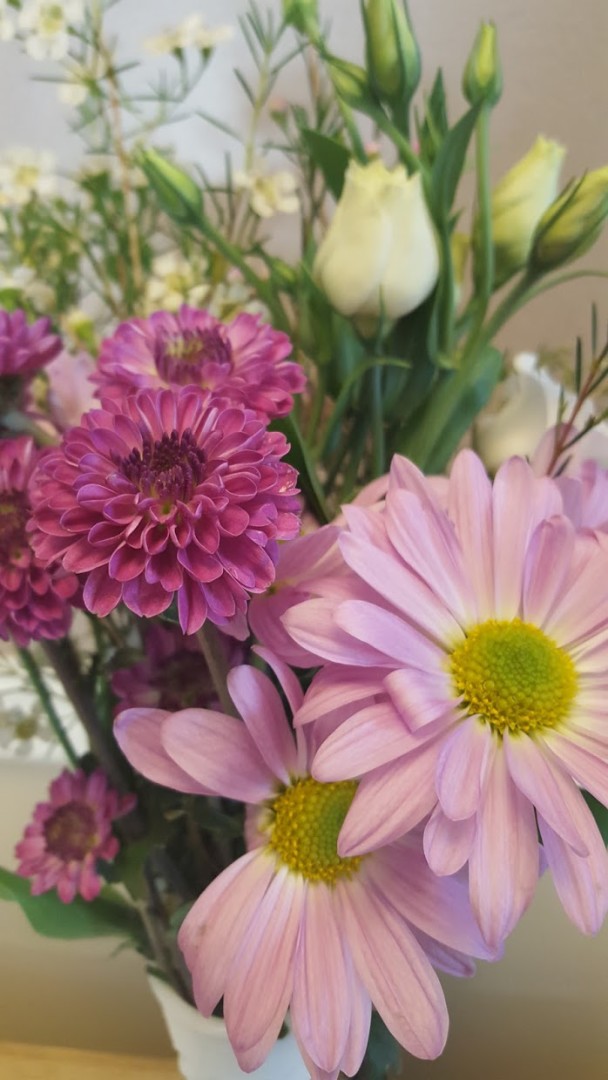 >> Some close-ups for all the different details in each flower. Love these! <<
Cheers & thanks for reading!