Ingredients
4 Corn Tortillas
4 Ounces of Montery Jack Cheese
6 Ounces Mushrooms
3 Radishes
2 Ounces Baby Kale
1 Avocado
1 Lime
1 Poblano Pepper
1 Bunch Cilantro
1 Tablespoon Spices – Garlic Powder, Chili Powder, Paprika, Cumin, & Oregano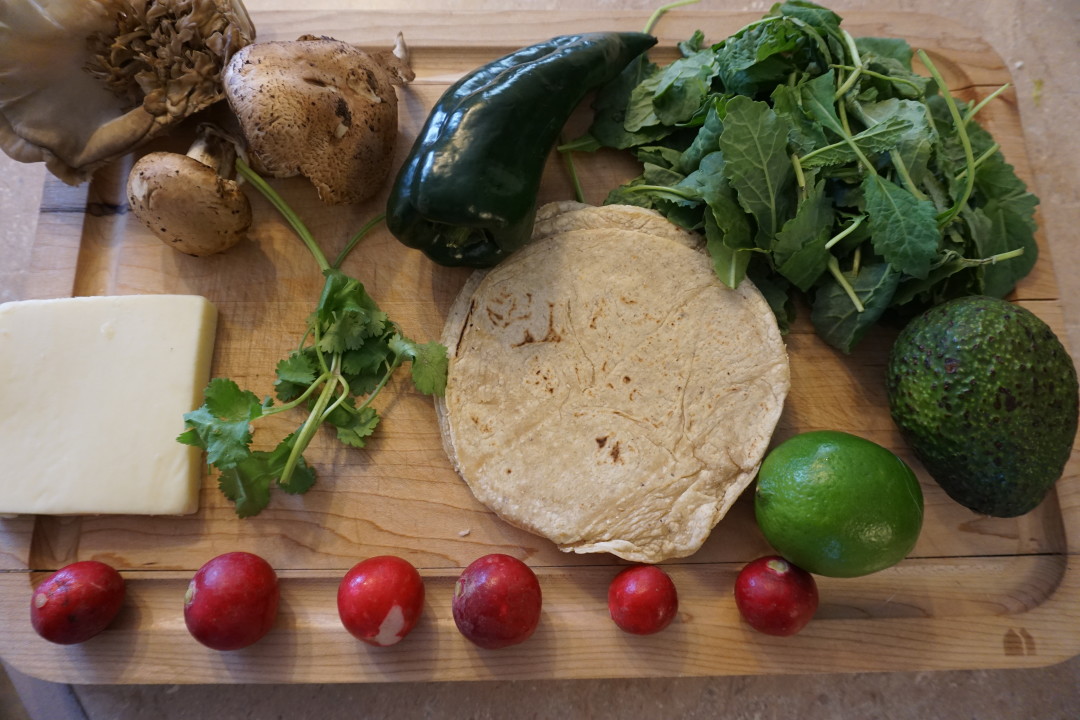 Directions
1. Prepare the ingredients
Wash & Dry the fresh produce
Mushrooms – Tear into bite size portions
Radishes – Small dice
Cilantro – Pick off leaves, discard stems
Montery Jack Cheese – Grate
Lime – Quarter
Avocado – small dice, squeeze 1/4 of lime onto pieces
Poblano Pepper – Halve lengthwise. Remove stem, ribs, & seeds (wash hands afterwards)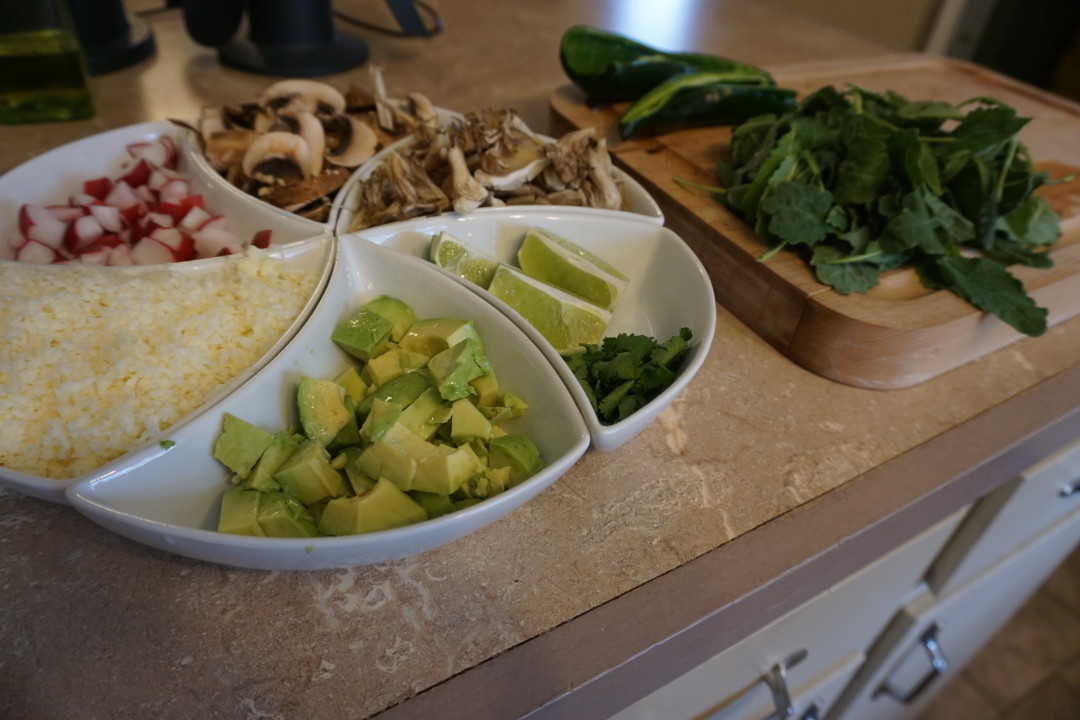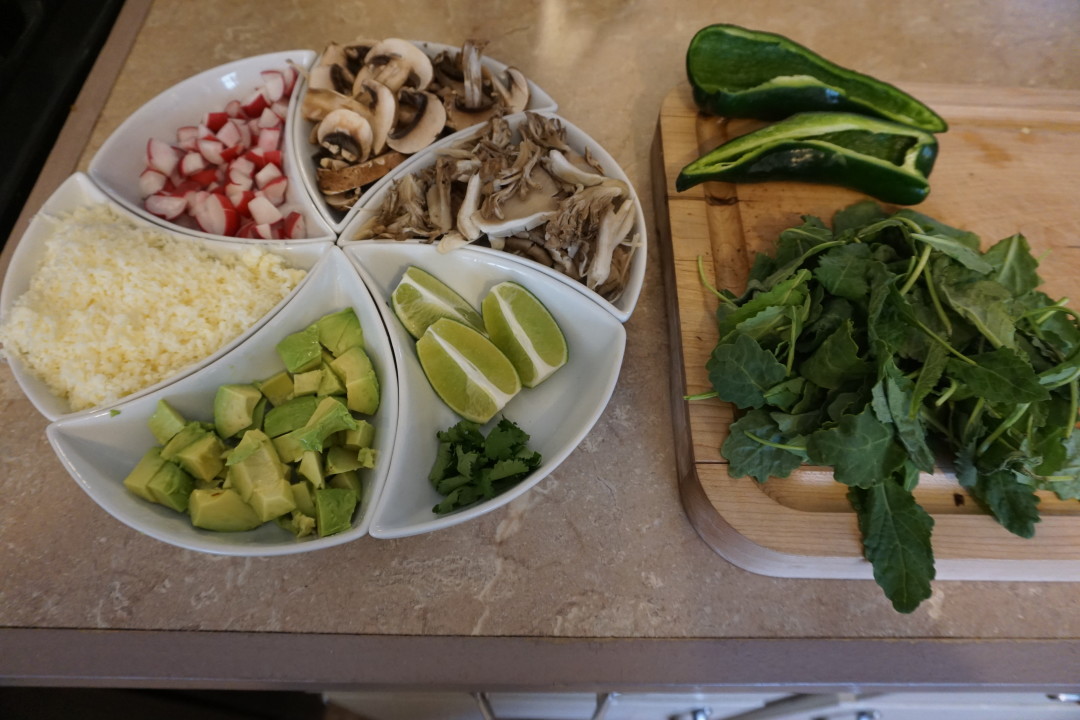 2. Preheat oven to 475 degrees. Place Poblano pepper on a sheet pan. Drizzle both sides with olive oil and season with salt & pepper. Placing cut sides down, roast for 15-18 minutes or until slightly charred and tender. Remove from oven and transfer to cutting board. Finely chop & add to Quesadilla filling. You'll have time to do the upcoming steps as you wait for the roasted pepper.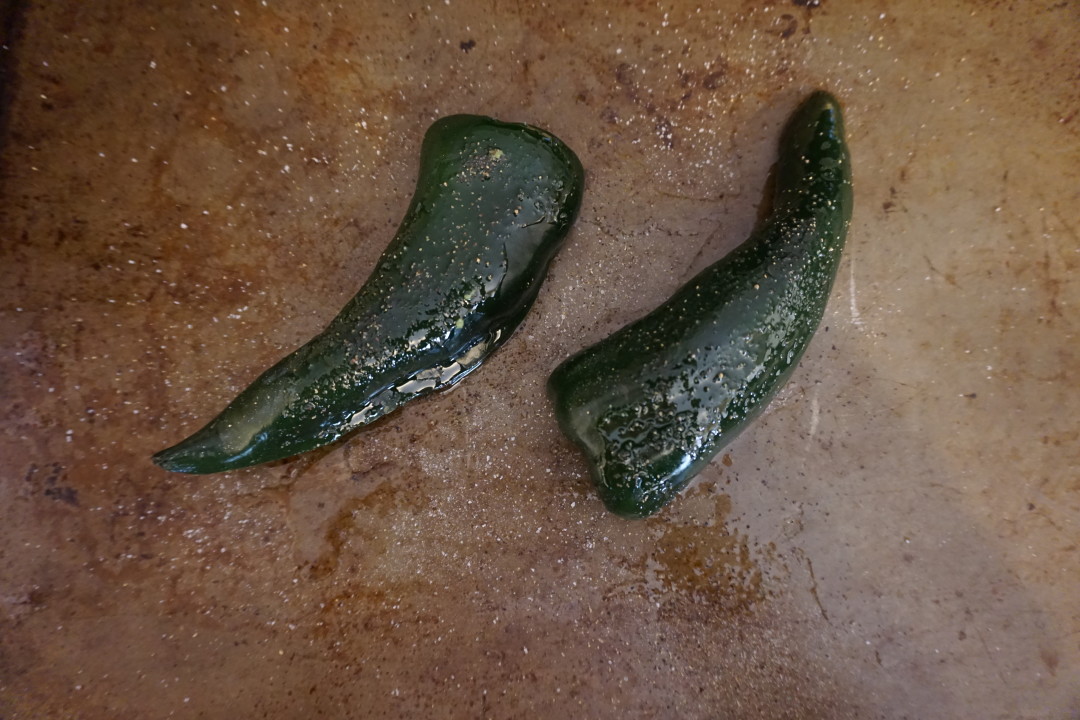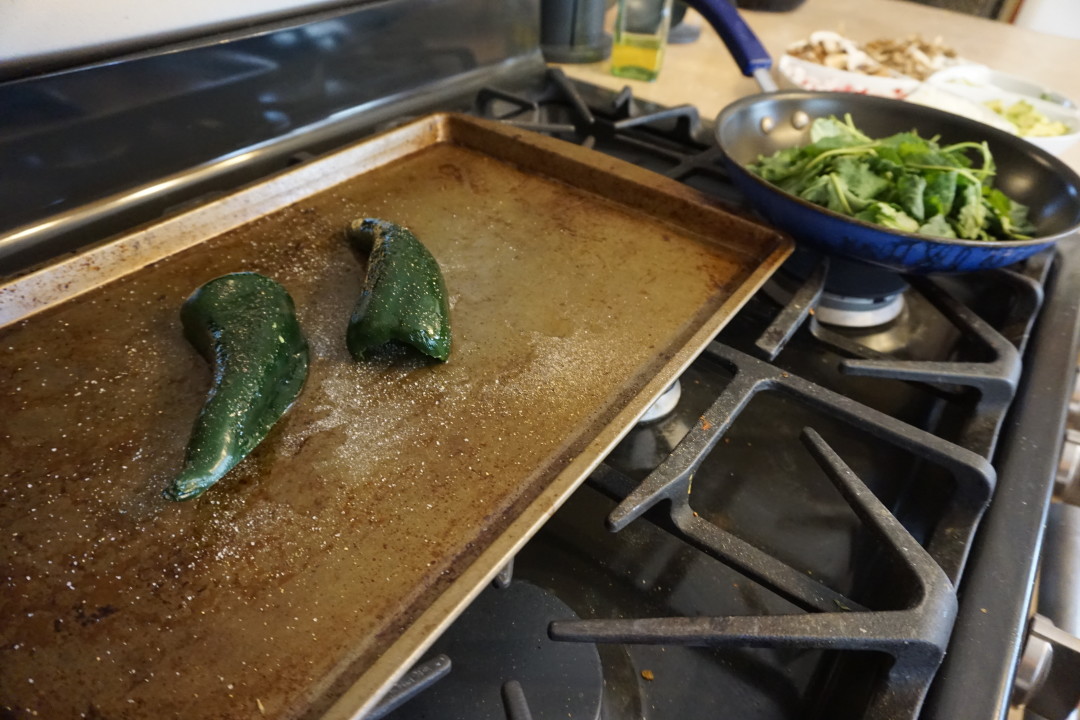 3. While the poblano pepper roasts, in a large pan, heat 2 tablespoons of olive oil until hot. Add the mushrooms you decide on (we chose oyster & maitake). Cook for 6-8 minutes, stirring occasionally. Season with salt and pepper and add the spice blend mixture. Cook for another couple minutes and then transfer to a medium sized bowl. Season with salt and pepper.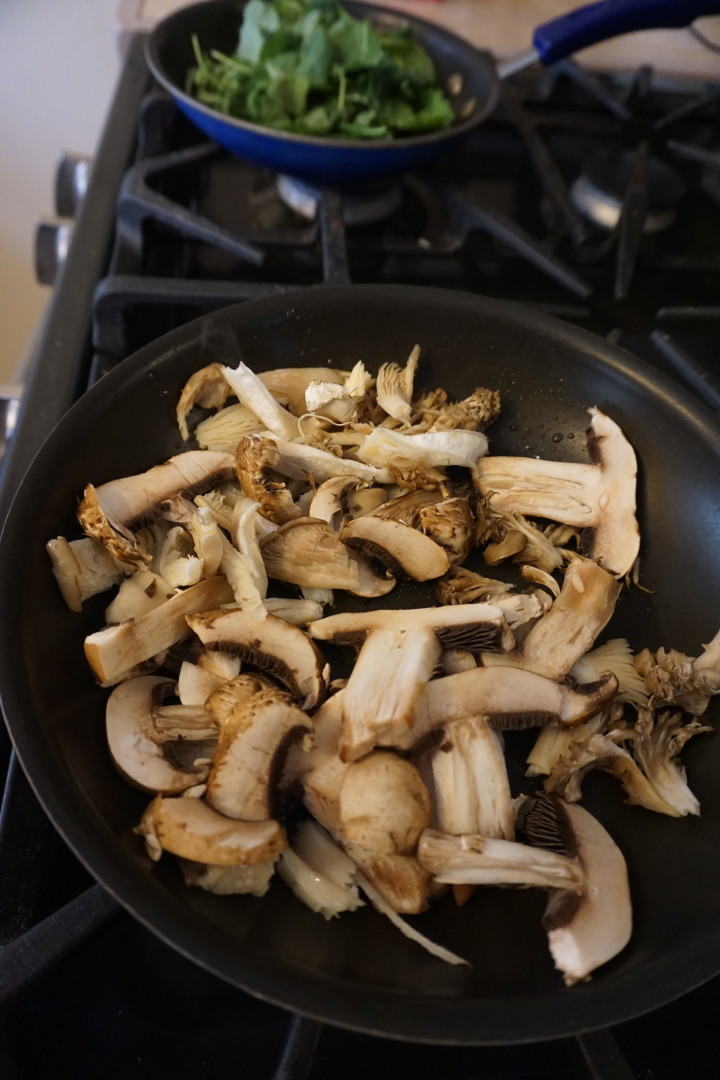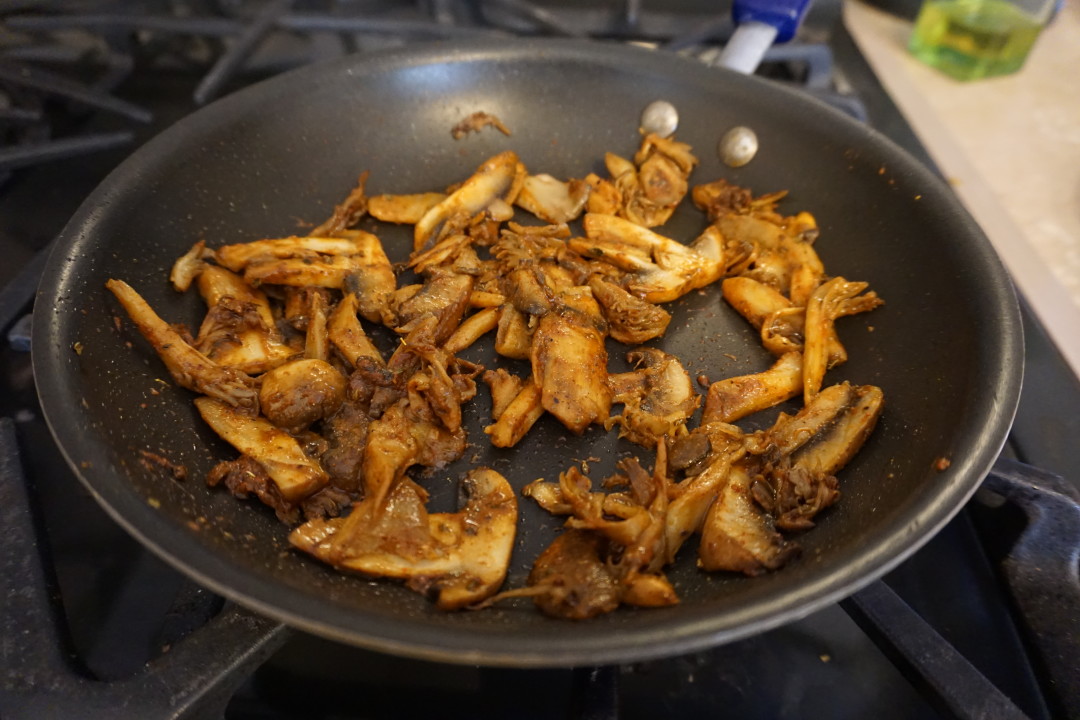 4. As the poblano pepper continues to cook, heat another 2 tablespoons of olive oil until hot. Add the kale and season with salt and pepper. Cook 1-2 minutes or until wilted. Transfer to the same bowl as the cooked mushrooms. Once cooled, wipe out the pan.
5. Finish the quesadilla filling by adding the chopped poblano peppers. Sometimes these peppers can be quite spicy so try a small amount before adding the amount of spice you'd prefer. I added the whole pepper and it was only mild in my opinion. Stir the mixture together, it should be smelling pretty amazing now.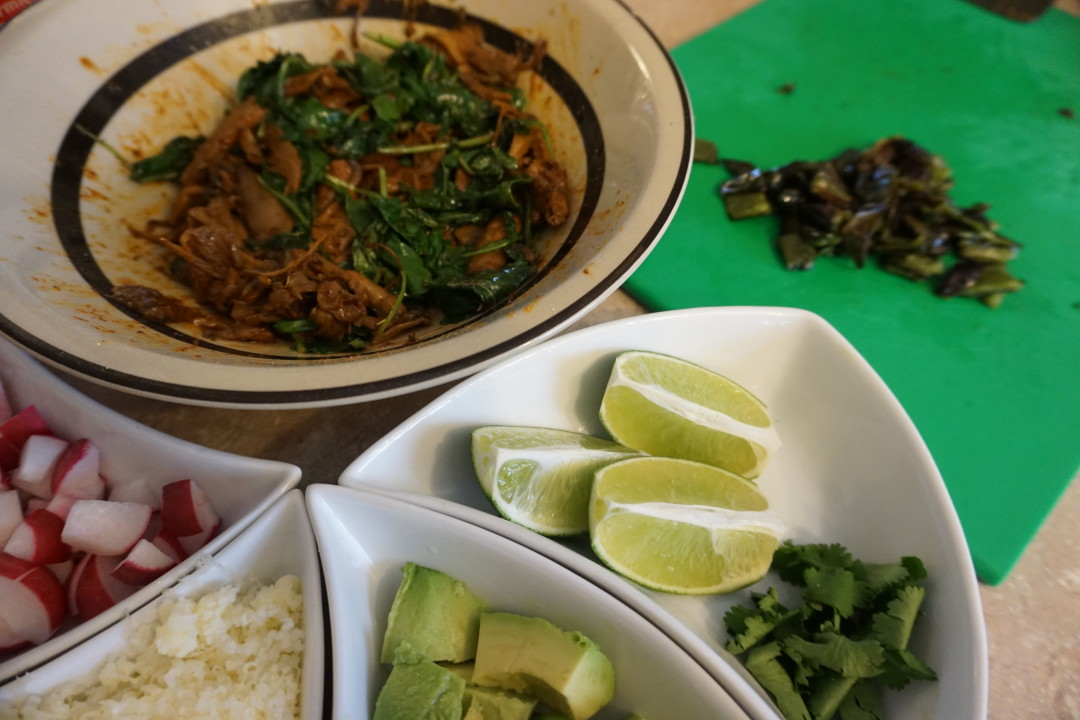 6. Assemble your quesadillas on a clean surface. First layer is one of the tortilla. Divide half the cheese between 2 of the tortillas, top with filling, then add the remaining cheese. Complete the quesadilla by adding the remaining tortillas.
7. Using the pan you just cleaned, heat 2 tablespoons of olive oil until hot. Depending on the size of your pan, cook one or both of the quesadillas. You'll need to cook them 2-4 minutes per side. The outside layers should be crispy and the cheese should be melted.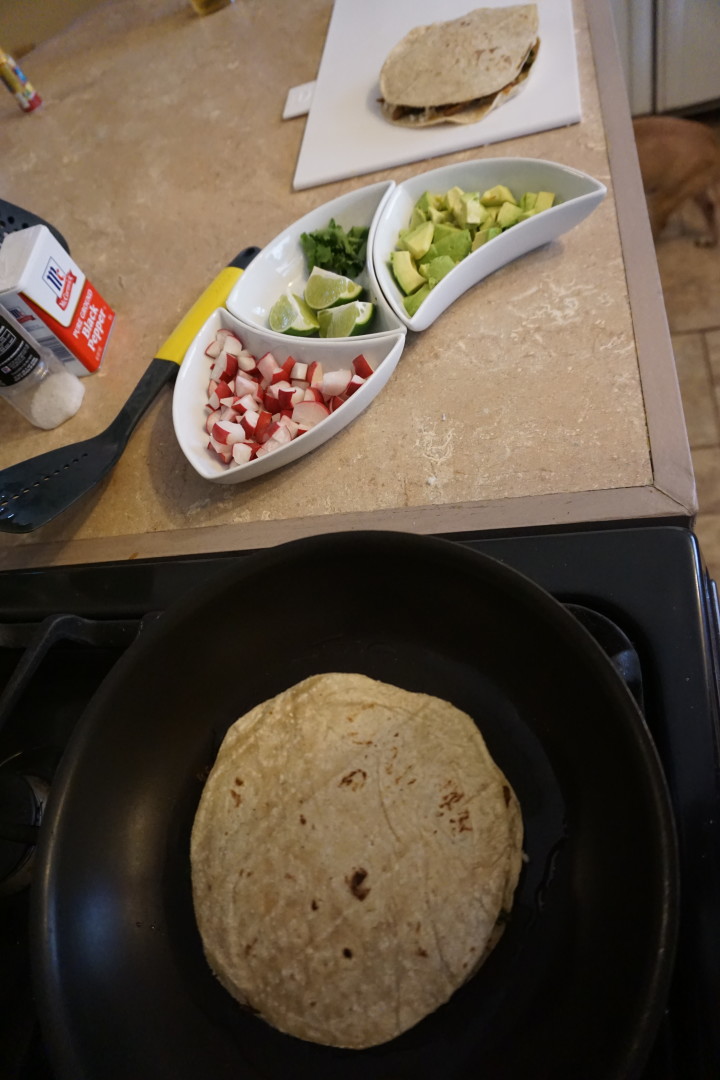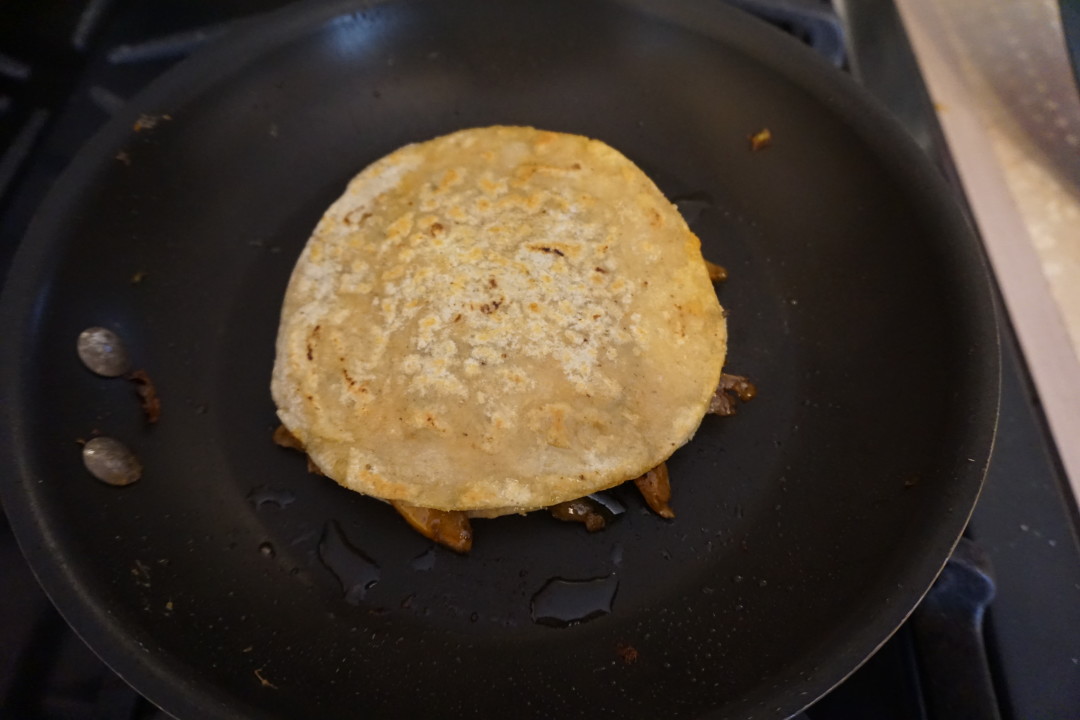 8. Finish your dish by dividing between two plates. Garnishing with a layer of radishes, a layer of avocado, & a spritz of lime juice. Serve with the lime in case more would be needed.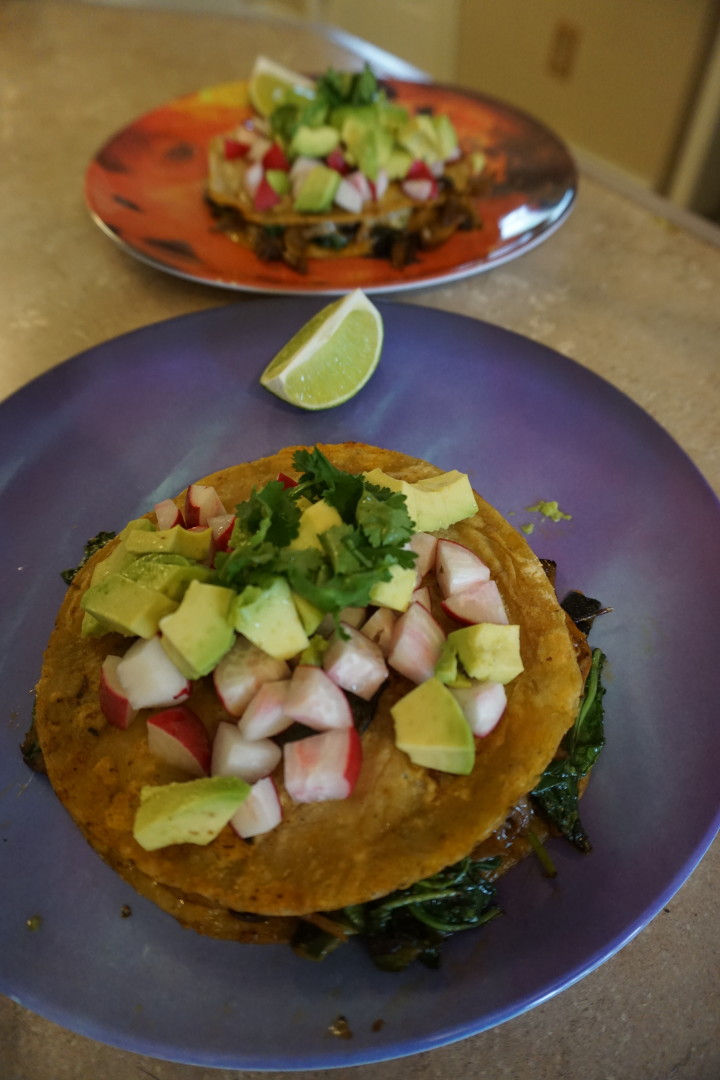 9. Much different than your average quesadillas but these are YUMMY, enjoy!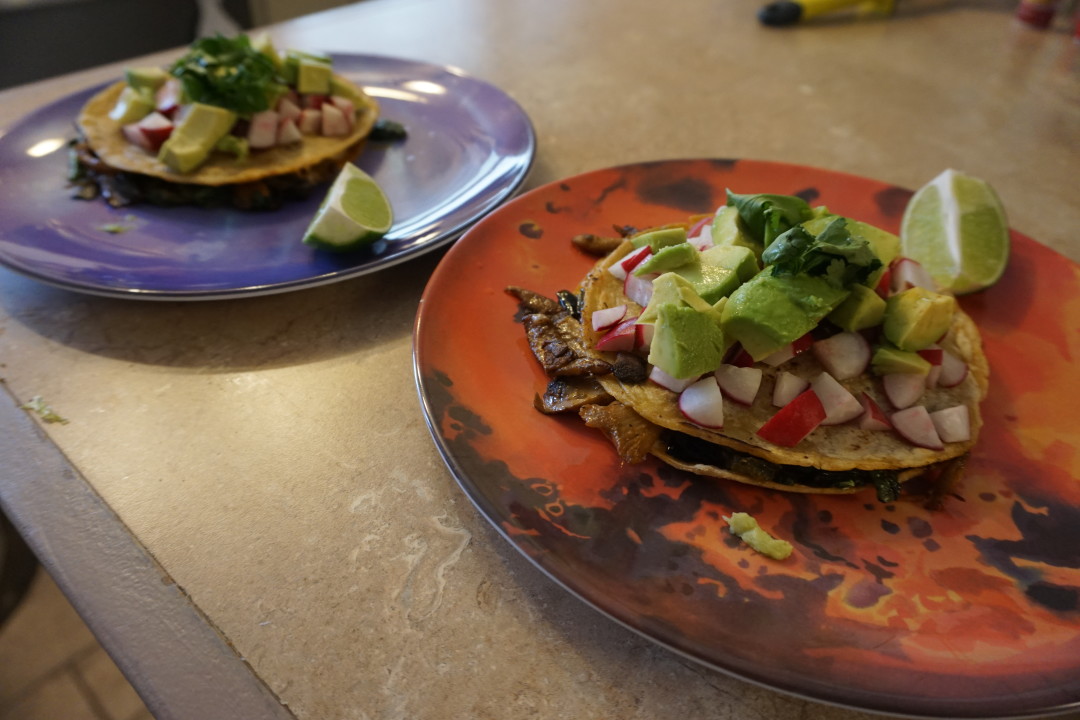 Cheers & thanks for reading!