We've owned many plants during our time together but come to realize there are just some plants that are easier to take care of than others. Succulents are one of the easiest types of plants to take care of and are typically what we stick to having around the house. They have also been very popular for many events I've planned within the last couple years and are always a huge hit!
In this post, I'll show you different types of succulents, where to buy them, and how to put them together as a centerpiece for your home or special event. Enjoy!
What are Succulents?
Succulents are thick-fleshy plants that retain water and allow protection in dry soil conditions and barren climate conditions. Basically these types of plants are drought-resistant. They don't need much water and as a survival technique, store water in their roots & leaves only using what they need. Their plant bodies end up looking swollen from the water storage and form the appealing ornamental look people enjoy!
There are two categories, Soft Succulents & Hard Succulents but many different varieties and then many  species within each variety. Since I could go on and on about Succulents, we're going to categorize some of the most popular options below to give you a better idea on what's what. Instead of posting pictures of every type, I've linked to Mountain Crest Gardens – my favorite place to purchase wholesale succulents!
Soft Succulents – Aeonium, Air Plants, Crassula (my fave!), Echeveria, Graptopetalum, Haworthia, etc.
Hard Succulents – Delosperma, Orostachys, Rosularia, Sedum, Sempervivum, etc.
Where to Buy
Depending on what your use is, there are many areas you can purchase many of these varieties. I've already mentioned where I purchase bulk quantities and that's – Mountain Crest Gardens. They are very knowledgeable and have very presentable plants to offer! I've used them for a couple weddings; one with succulents as the centerpiece and the other with succulents as their guest favors.
The BEST option I've come to find for everyday shopping is at Lowes. They're located in the Outdoors Department and have a very impressive display of Succulents. If you're shopping for some, just check them out when you're there next. Now that I'm adulting, Lowes has become more and more a favorite store to shop at. Here's are a few pictures from their variety – good job Lowes!!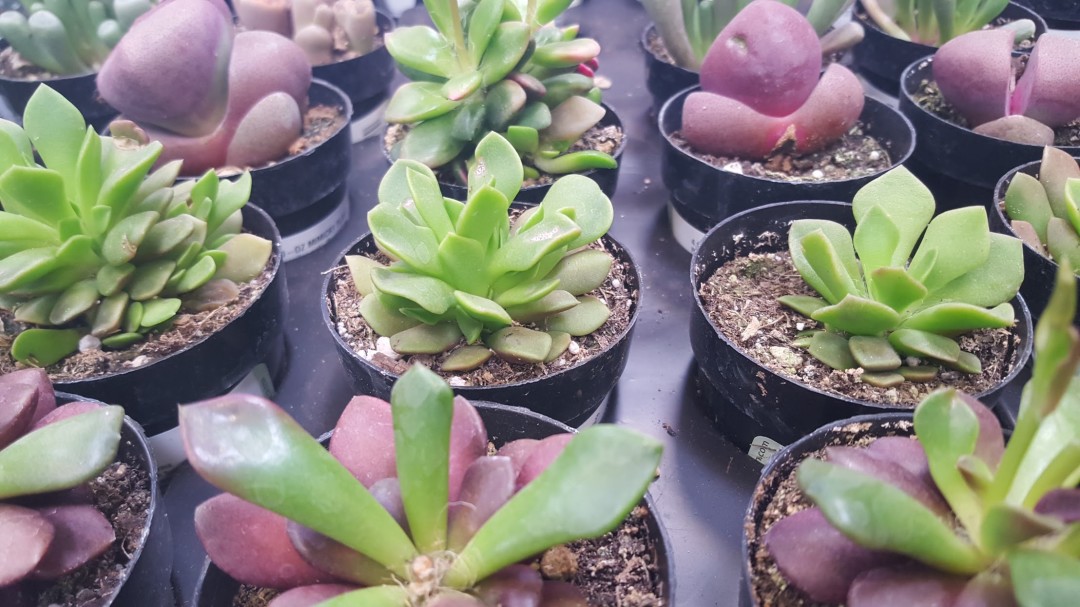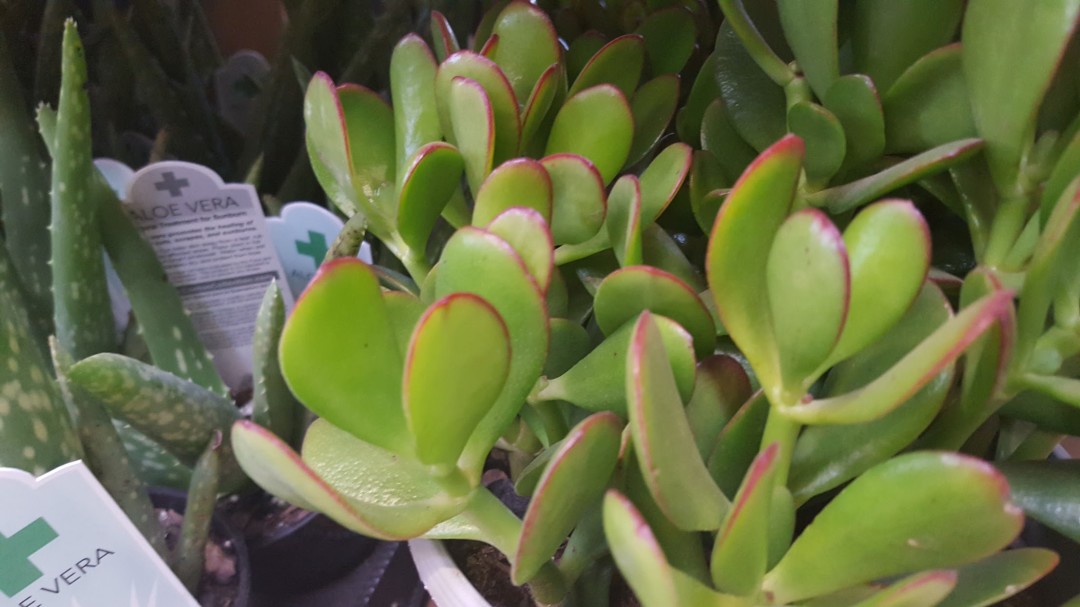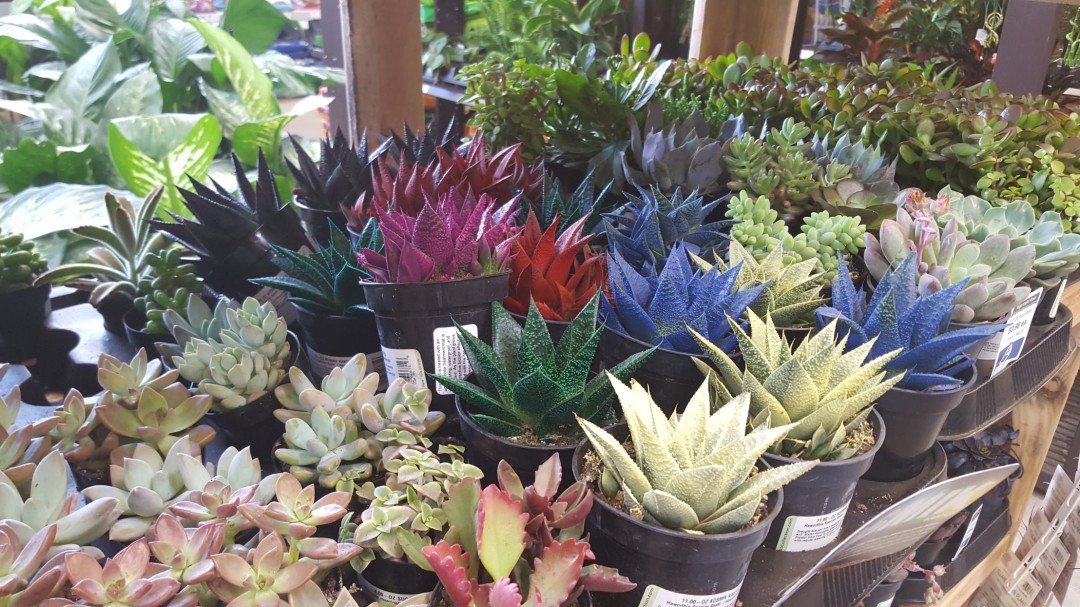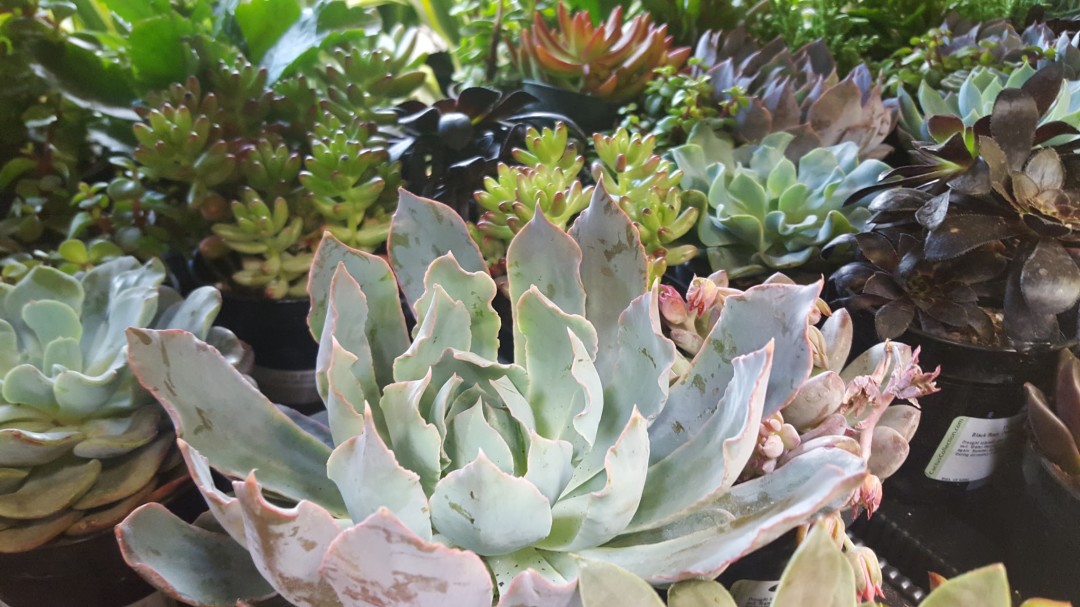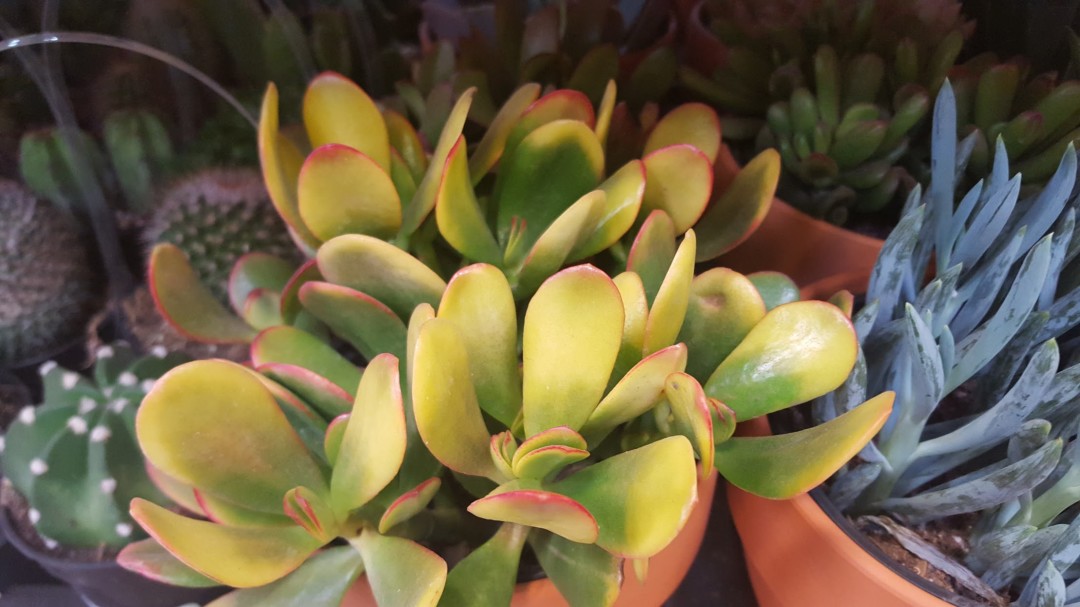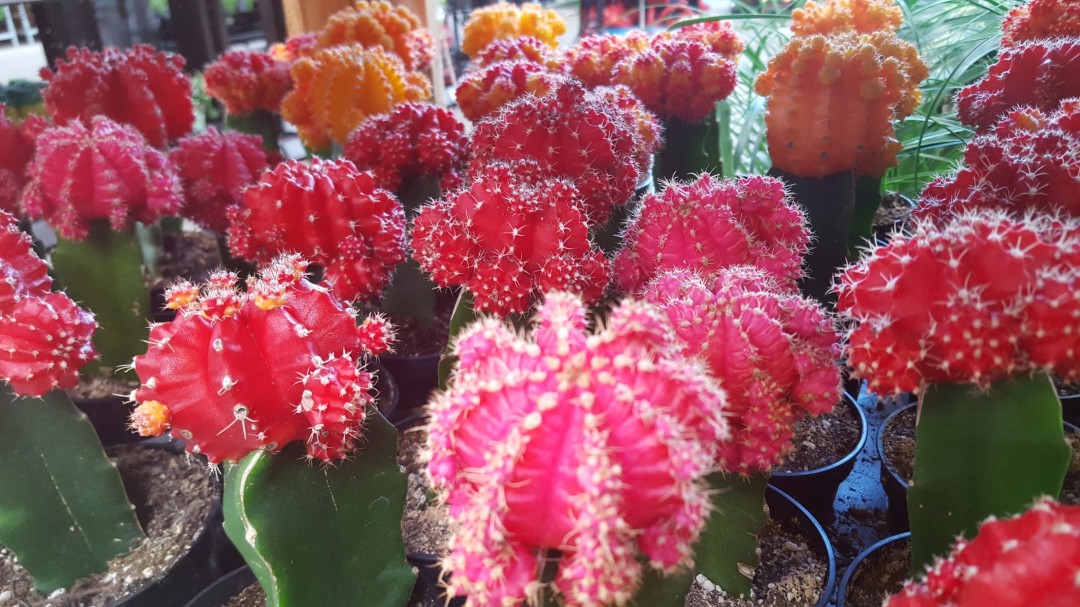 One of my favorite places to shop plants/flowers is Bokay Flower Market within the Downtown Market of Grand Rapids, MI. They are a boutique flower shop specializing in loose stems and unusual flowers. A bit more pricey than other flower shops but always an interesting visit. Most recently they had a 'Build Your Own' Centerpiece featuring Succulents so I of course had to check it out! They had some beautiful designs both simple and complex with a large variety to choose for building your own. Here's a look 😉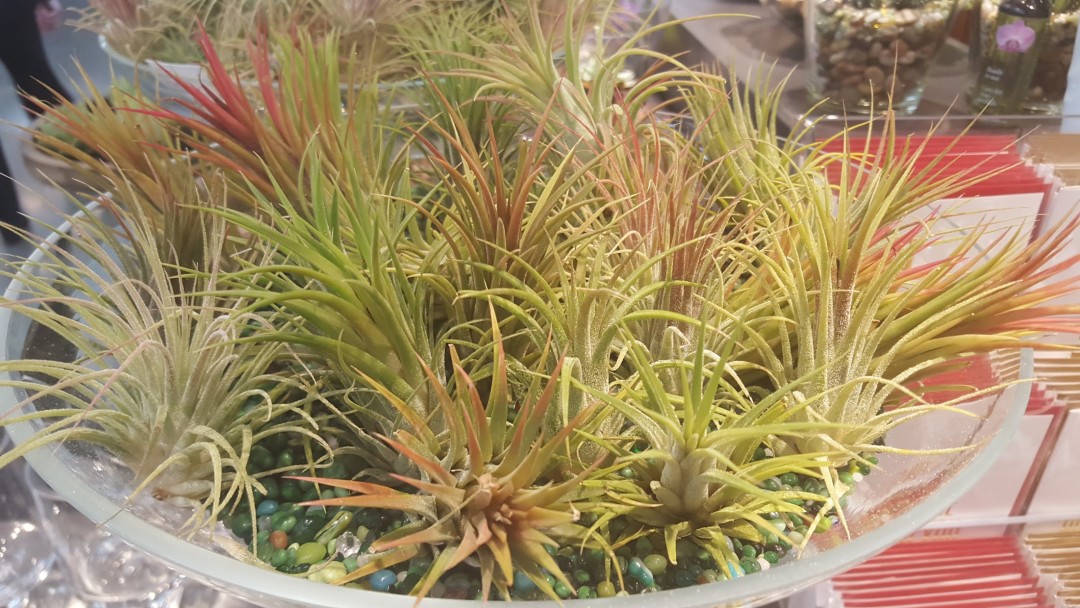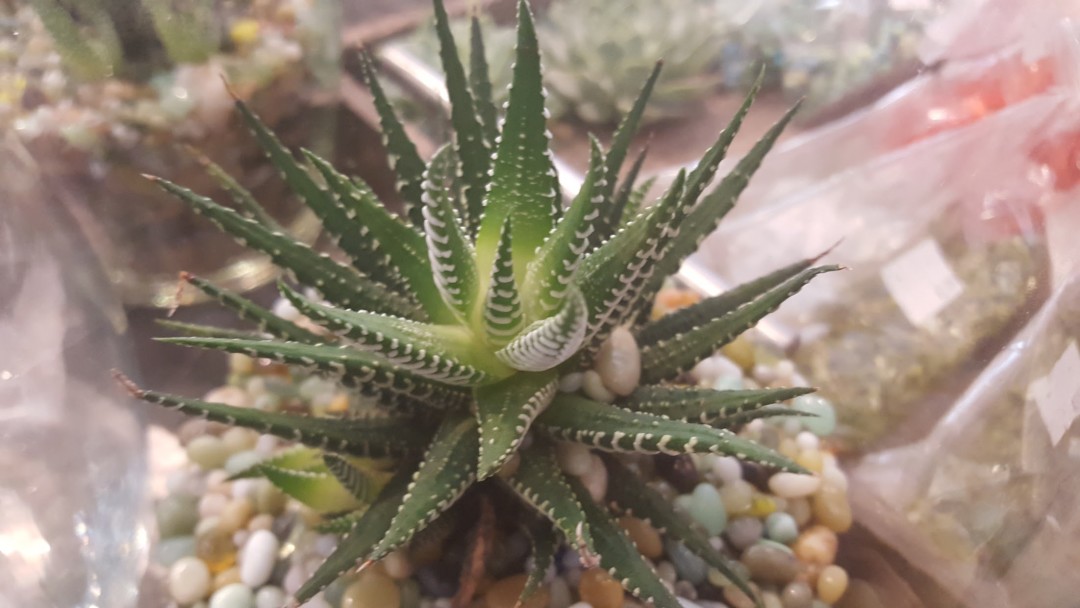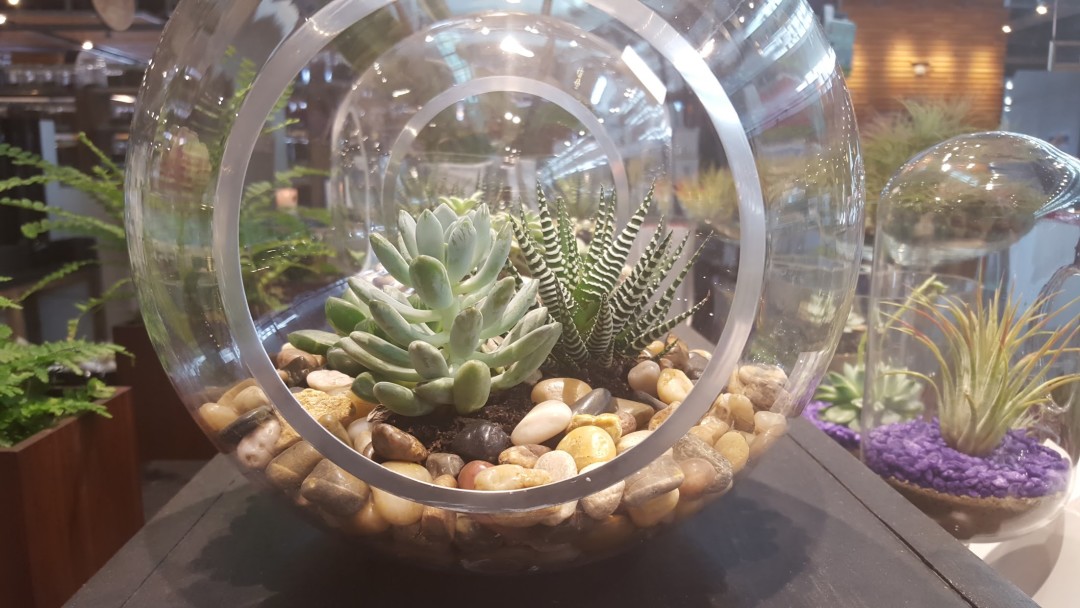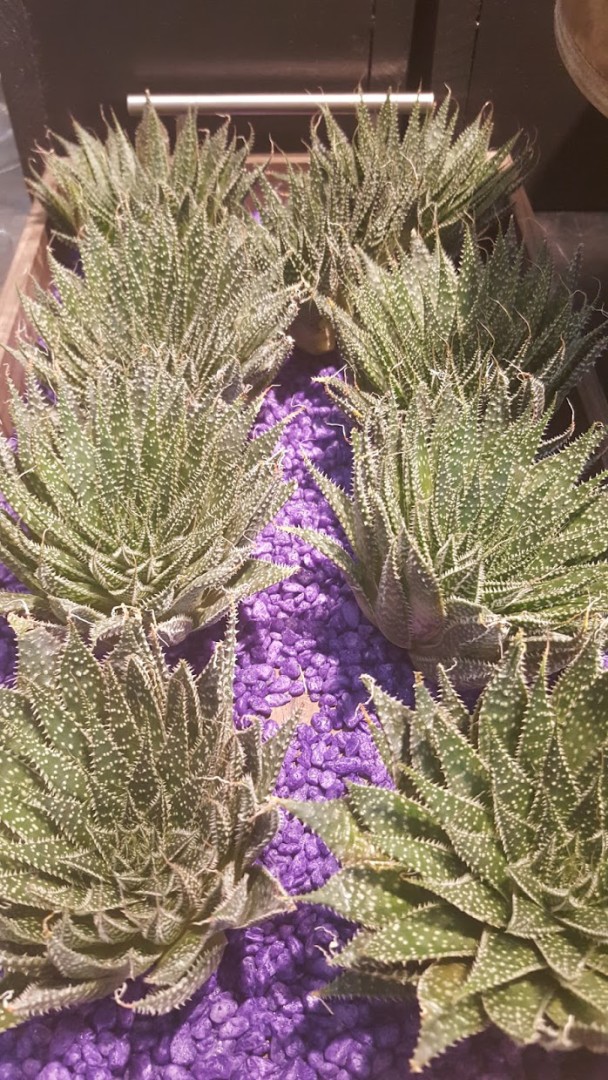 Maybe having plants in the house isn't your thing and that's okay too! Come visit Grand Rapids, MI and check out the Frederik Meijer Gardens and Sculpture Park. It's sure to please & you'll visit entire rooms dedicated to succulents! Here's a post from a while back discussing our love for these rooms and the reason why we decided to have our wedding ceremony there – Frederik Meijer Gardens – Wedding.
Putting Them Together
There's no true way of putting succulents together. It's about being creative and really making your floral vessel become full and bright for the area you are decorating. It can be a single plant within a vase, a larger variety within a terrarium, or anything you can think up. My Grandma would plant Hen & Chicks in old jelly shoes even! The options are endless!
Okay, so although I don't have any decent pictures of previous events using Succulents, I did recently use them in a home project. This picture is not the best but will give you an idea of how great they work out for so many spaces. This is an empty trough that I put pea gravel in and stuck different varieties of succulents in. Very simple project and it completely transformed the space. Because we are not going to be living at out house for the Summer we purchased these succulents here –> Succulents.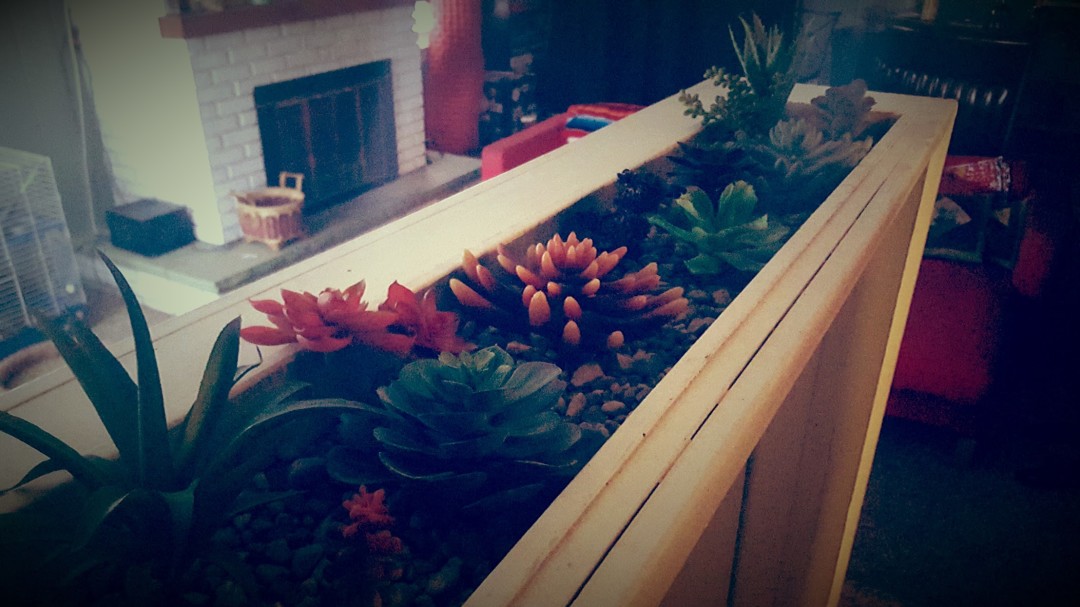 Yup, they're fake. That's all for now! Thanks for reading, Cheers!