Margaritas are always an absolute favorite beverage of mine. It may have started in College? Maybe it was Chicago? Could it have been Mexico!? I suppose they're always good but might be better to not indulge too much. Regardless of how many you partake in, they are delicious and can really add to a meal, be a quick cool down in the hot Summer, or just get the party started!!
Personally, we're fans of most Margarita flavors but our go-to is lime. Tharon and I were craving them after his Mexican themed birthday but could not decide on just one recipe in the end. We decided to do three of our favorite recipes for you to enjoy instead! Classic Lime Margarita (Easy). Damiana Margarita (Medium). Spicy Grapefruit Margarita (Difficult). We are not making all the recipes in one day but will put all the recipes below for you to try out. They're all tried and true to our taste buds, enjoy!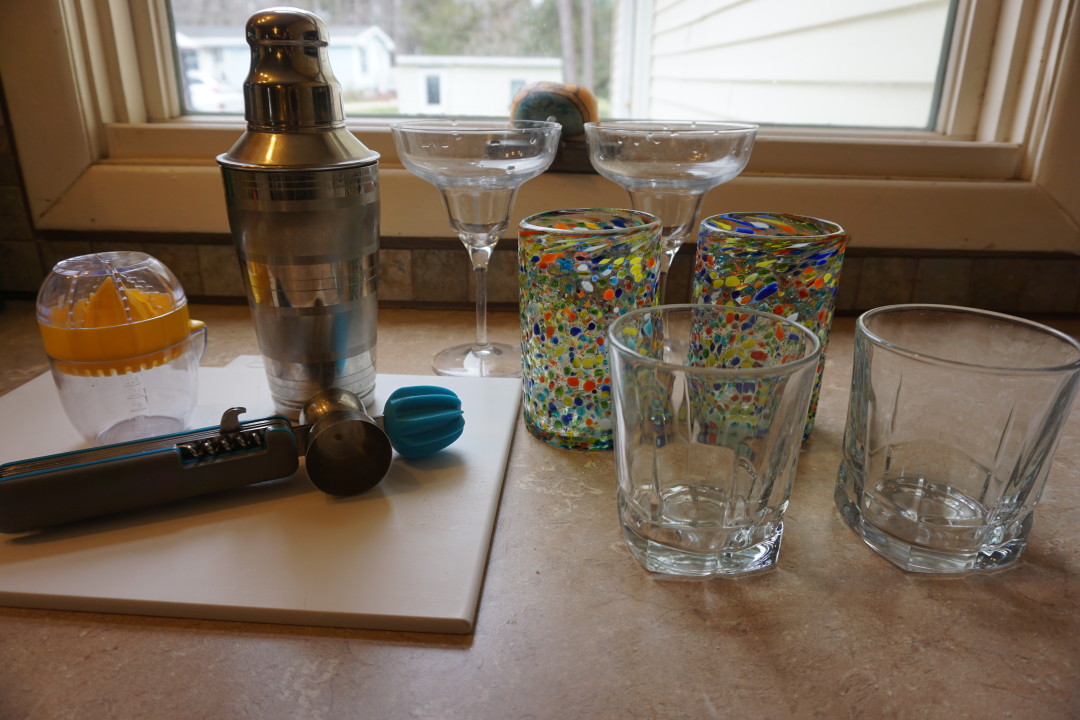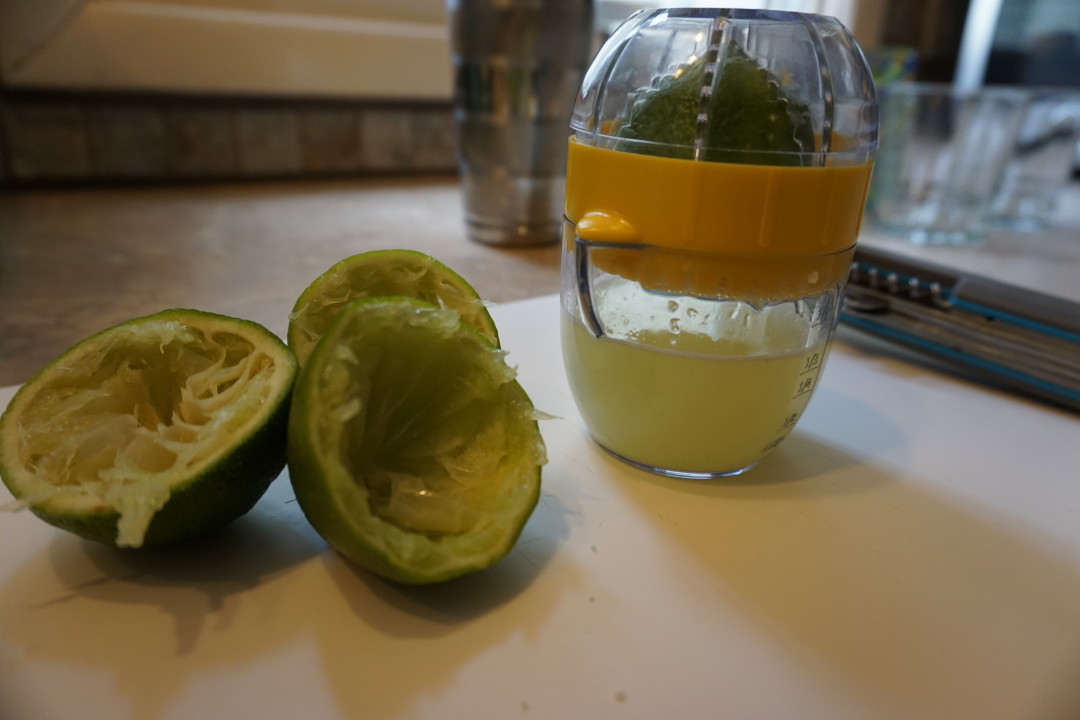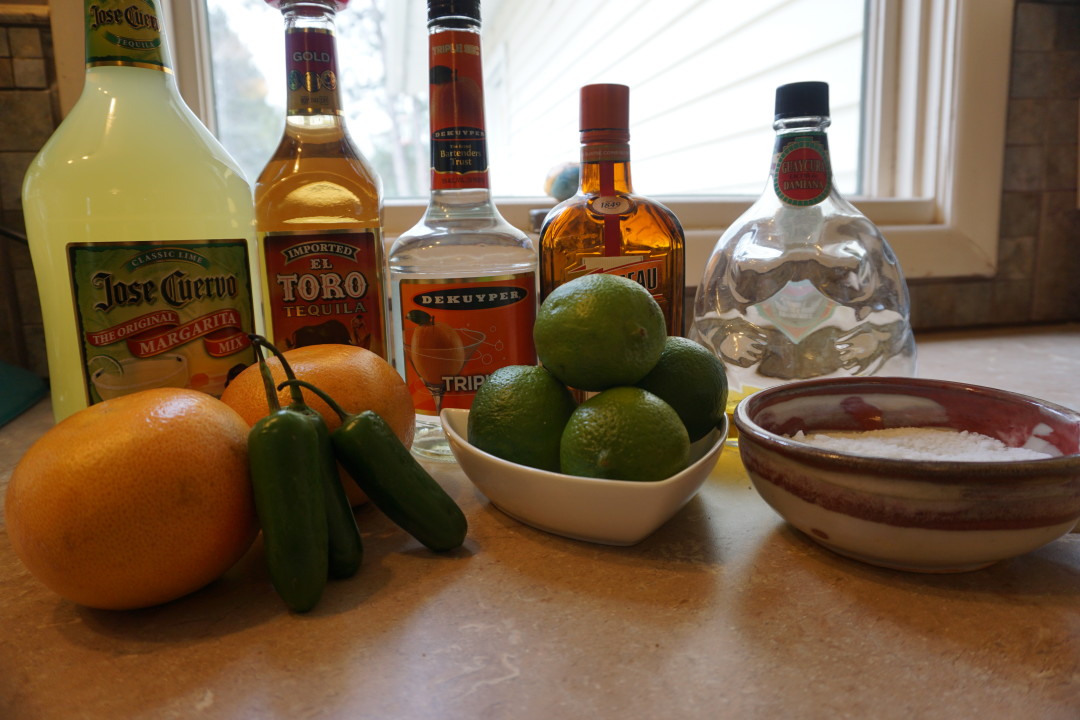 Classic Lime Margarita
This is your typical Lime Margarita. It's also the most affordable and easy version of ones you can make on your own. The recipe below is for one margarita as will be each of the recipes provided.
Ingredients
4 ounces Ice Cubes
1 ounce Triple Sec
1 ounce Fresh Squeezed Lime Juice
Salting the rim – By running a lime wedge around the rim of the glass it will allow salt to stick on the rim's edge. After lime, place entire opening of a glass or parts of the glass's rim into the salt.
Add the ingredients into the glass and mix thoroughly. That's it really. It's delicious. Try it! Feel free to garnish with a lime if you're wanting to be fancy.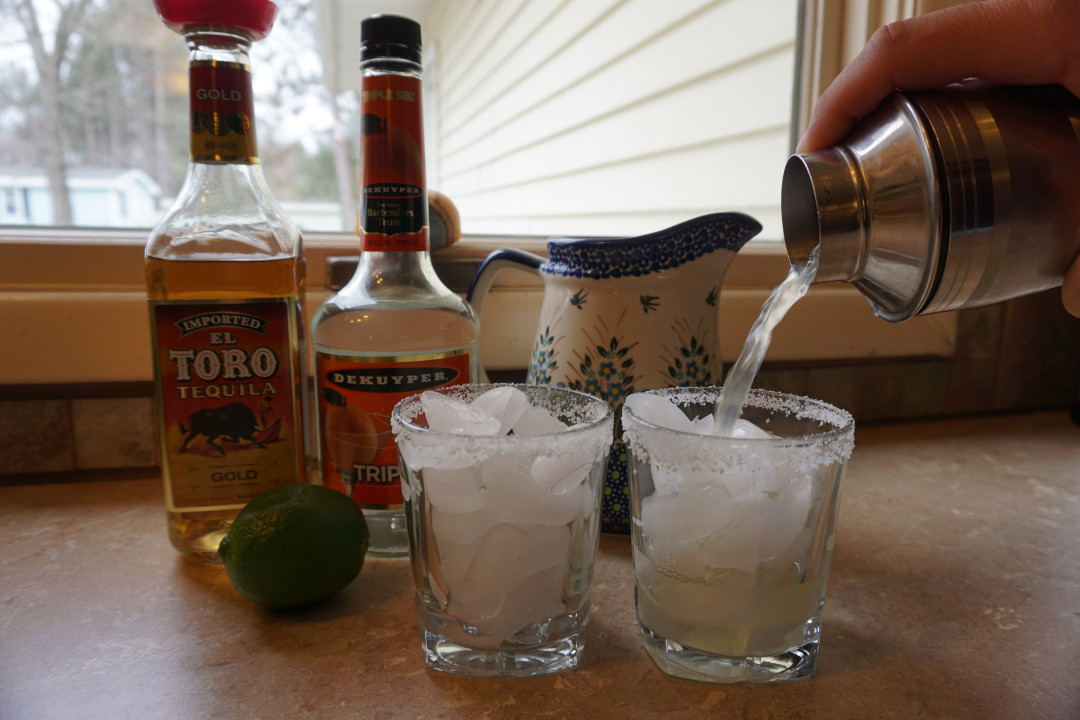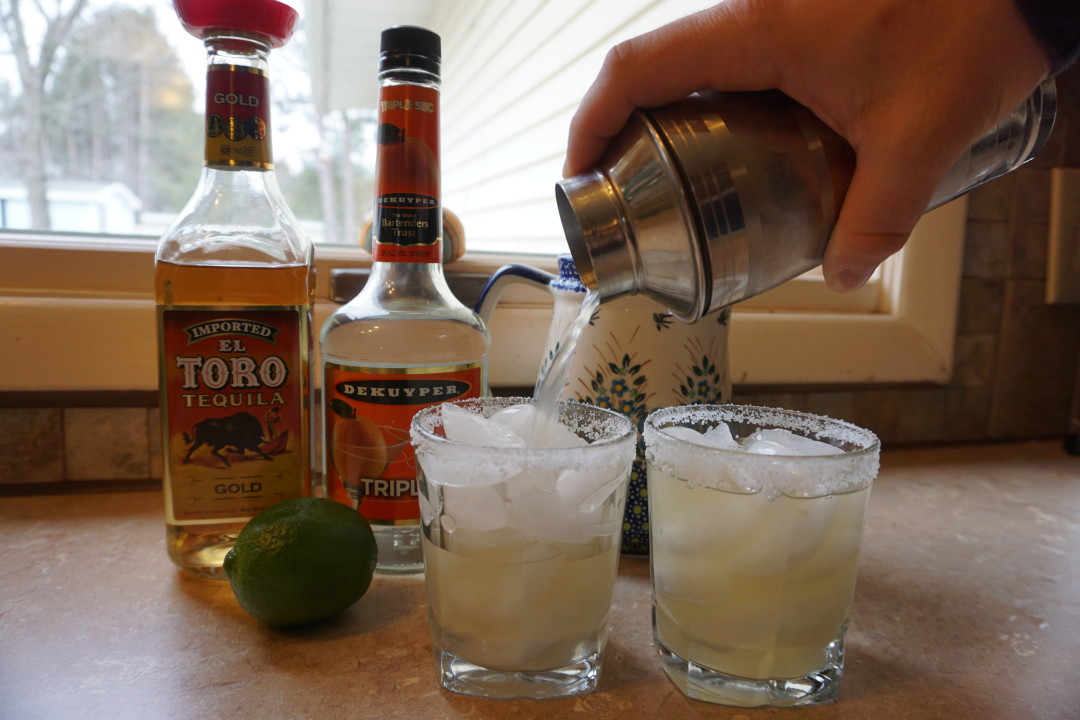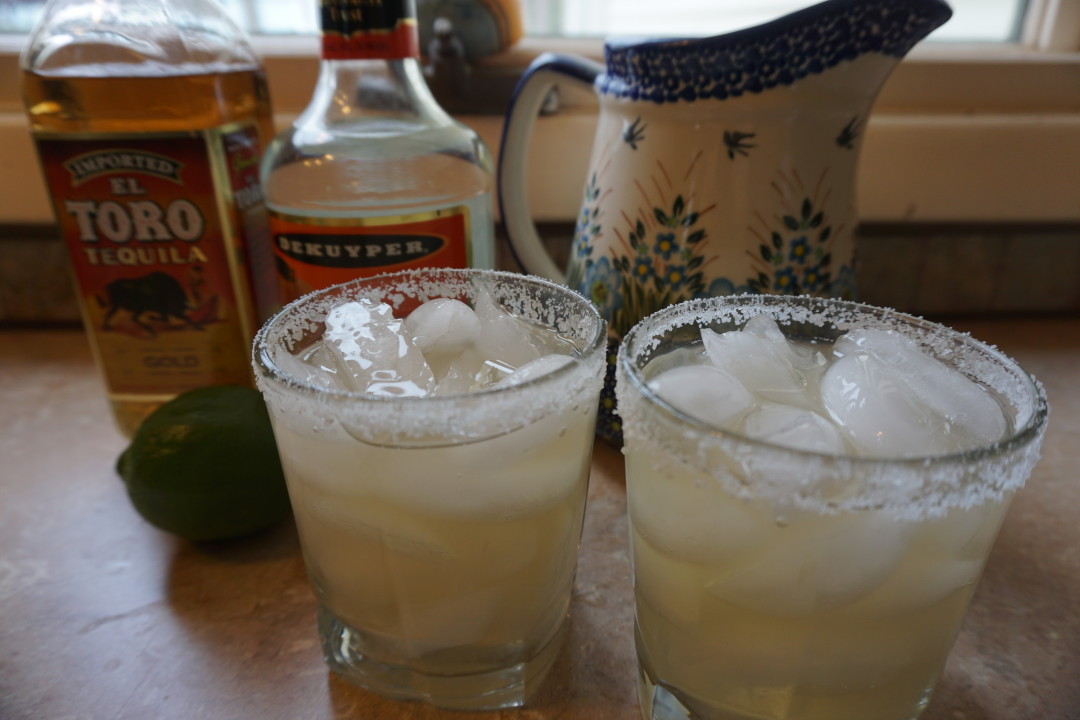 If you're looking for the pitcher version, you may not want to fresh squeeze all the limes. Instead, you'd want to find a larger container (unsalted) and mix a similar ratio of ingredients. Instead of using the fresh squeeze limes and triple sec, use the Jose Quervo Margarita Mix. It's a time saver and will be just as good…for the most part. But seriously, if you were entertaining it's the easiest way to make everyone happy. Either way is acceptable tho 😉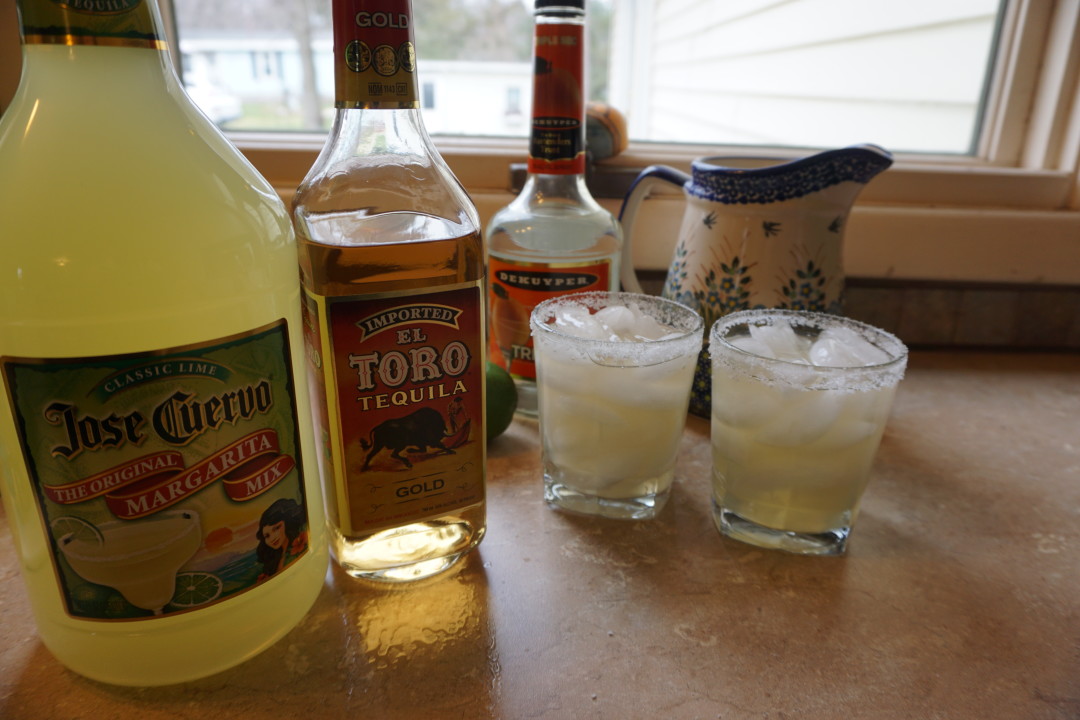 Damiana Margarita
This margarita is the one we've learned to love while traveling to Tequila Sunrise in Todos Santos, Mexico for the past few years. It's decently easy as long as you have the right ingredients to use and if you've had the guidance previous from Mr. Margarita himself. He's the man when it comes to making these but here's our rendition.
Ingredients
4 ounces Ice Cubes
2 ounces 100% Agave Tequila
1 ounce Cointreau
1 ounce Damiana Liqueur
4 Fresh Full Squeeze Key Limes (We used 1 regular lime as it's difficult to find fresh tasting key limes in MI)
Basically, after you salt the rim similar to the Classic Lime Recipe, you add each ingredient in the order above. Once you've added the items, you stir with a straw. The key to drinking this margarita is to never use the straw for drinking but instead just use of stirring. Don't forget that, otherwise Mr. Margarita will find you! So yummy!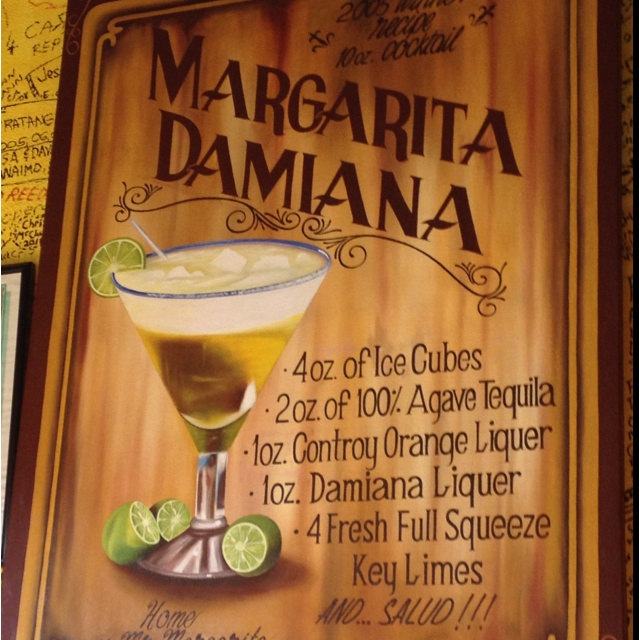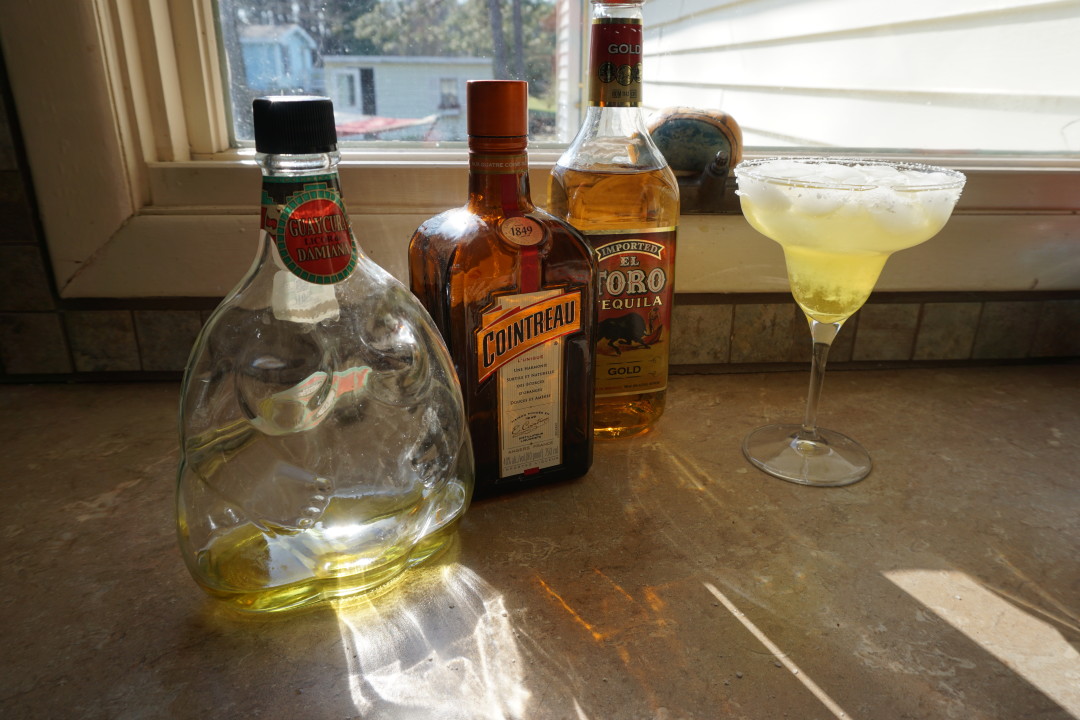 Spicy Grapefruit Margarita
Okay, this one is not for everyone and well it's completely different from the 'typical' lime ones you've had previously. I'm in love with spicy margaritas and these ones are very refreshing. Although I do love the spicy lime margaritas, I decided that the grapefruit version would be a nice change-up. These are very delicious too but when it comes to margaritas, lime is my fave. If you're a fan of Grapefruit in any way, you'll definitely love these. So good!!
Ingredients
4 ounces Ice Cubes
1 ounce Fresh Lime Juice
1 teaspoon Cointreau
1 thinly sliced Jalapeno Round (1/8th to 1/4th inch wide, a little goes along way!)
2 ounces Grapefruit Juice (Approximately 1/3 Grapefruit
1.5 ounces 100% Agave Tequila
First, prepare your glasses with a salted rim (this recipe goes well with a adding some chili powder within the salt but that's up to you!). Next, using a shaker, add the lime juice, Cointreau, and jalapeno. Using a muddler, crush the jalapeno. Pour in the Grapefruit juice, Tequila, and then top off with the ice. Fasten the lid and shake well. Thoroughly mix the ingredients and then strain the mixture into the prepared glasses. Garnish the glasses with a lime or grapefruit wedge.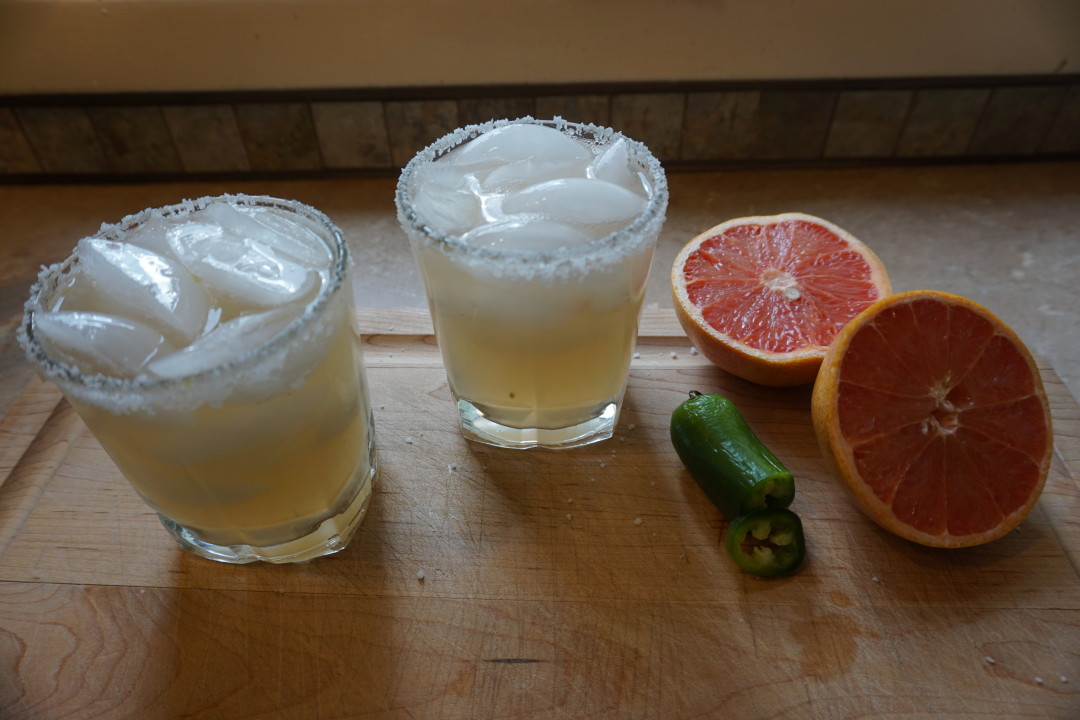 Alright, that's all for this week. Don't drink every variety this weekend but definitely tell us your favorite when you're in the mood for delicious adult beverages.
Thanks for reading, cheers!