We've launched the boat and could not be happier to have Tipsy Gypsy in the water! This week has been dedicated to figuring out all the bells, whistles, & quirks of our new home. First of all, it's been lots of work. Second of all, we LOVE this boat! Third thing…Shepler's ROCKS!!
We finished putting together our Rockford home to allow for Airbnb guests to rent our land home throughout the Summer and officially left for Mackinaw City early on Friday, May 6th. If you're interested in staying at a nice home within Rockford, MI here is the link to reserving our place – Nautical Home with Bostwick Lake Access. It was the most exciting trip up North for us yet! We thought we might miss her being put in the water but made it just in time to see her lifted from the stilts and into the water. Perfect timing if I do say so myself. Tharon went to work and I documented this monumental time in our life! Here's a peek at the launch and installing our mast & wishbone boom –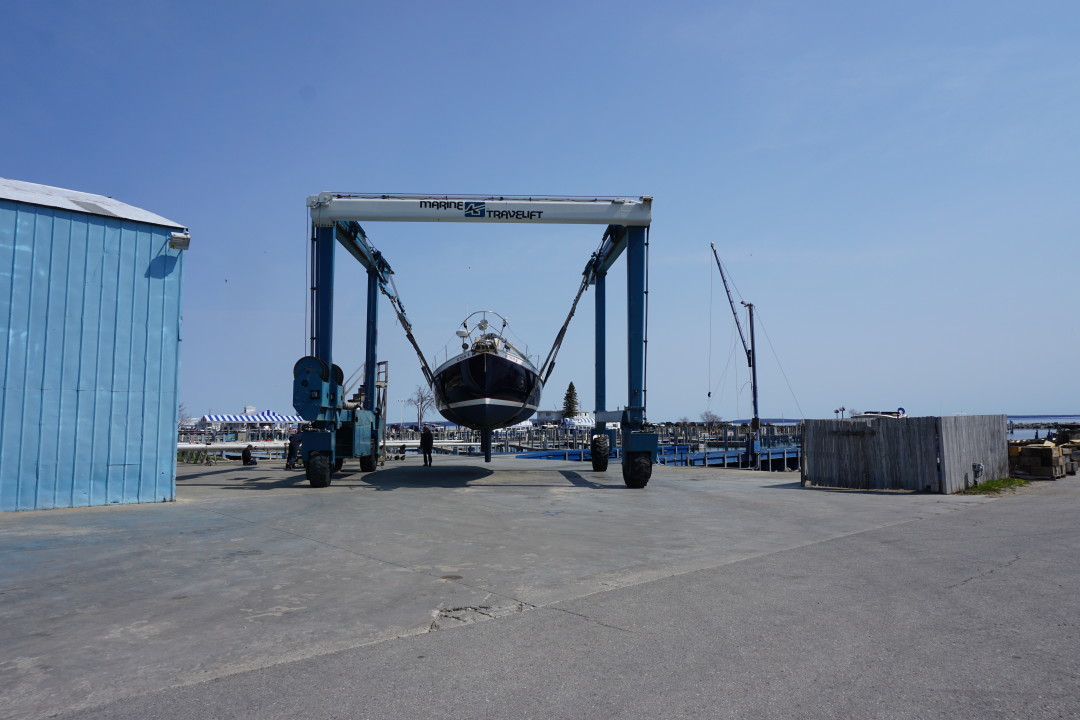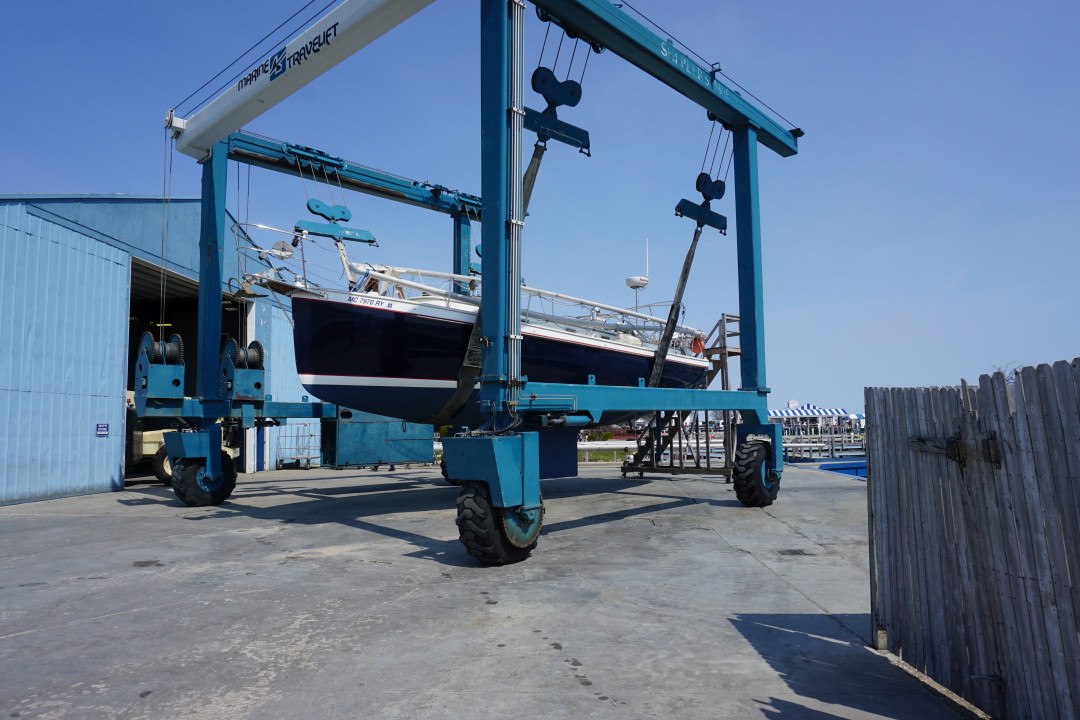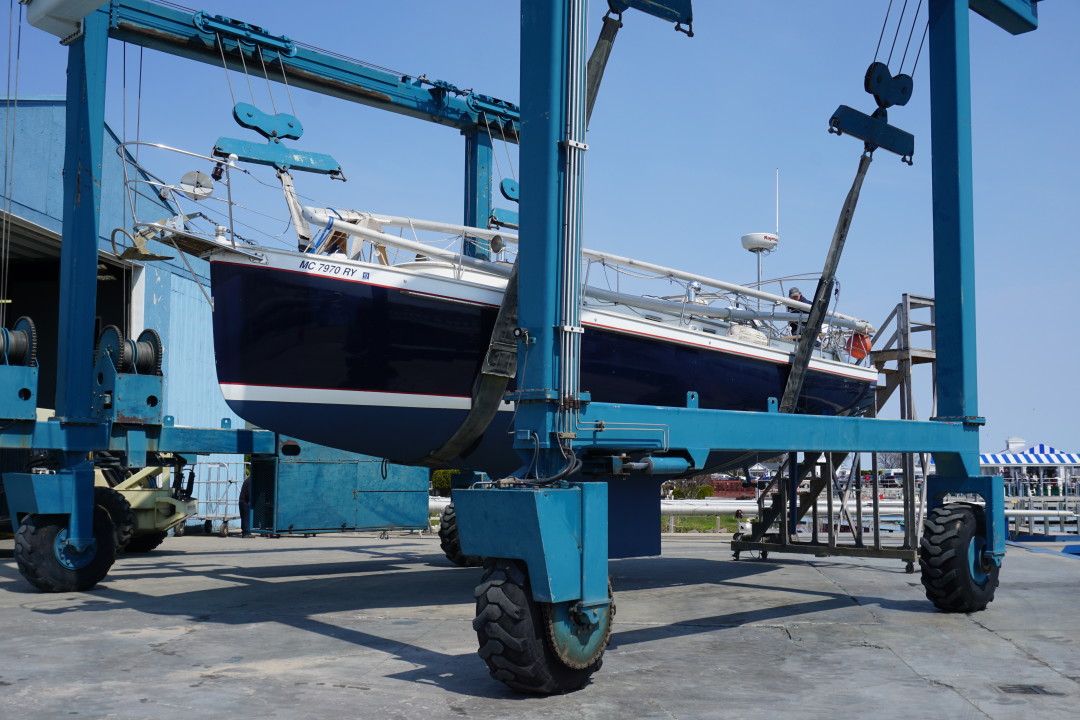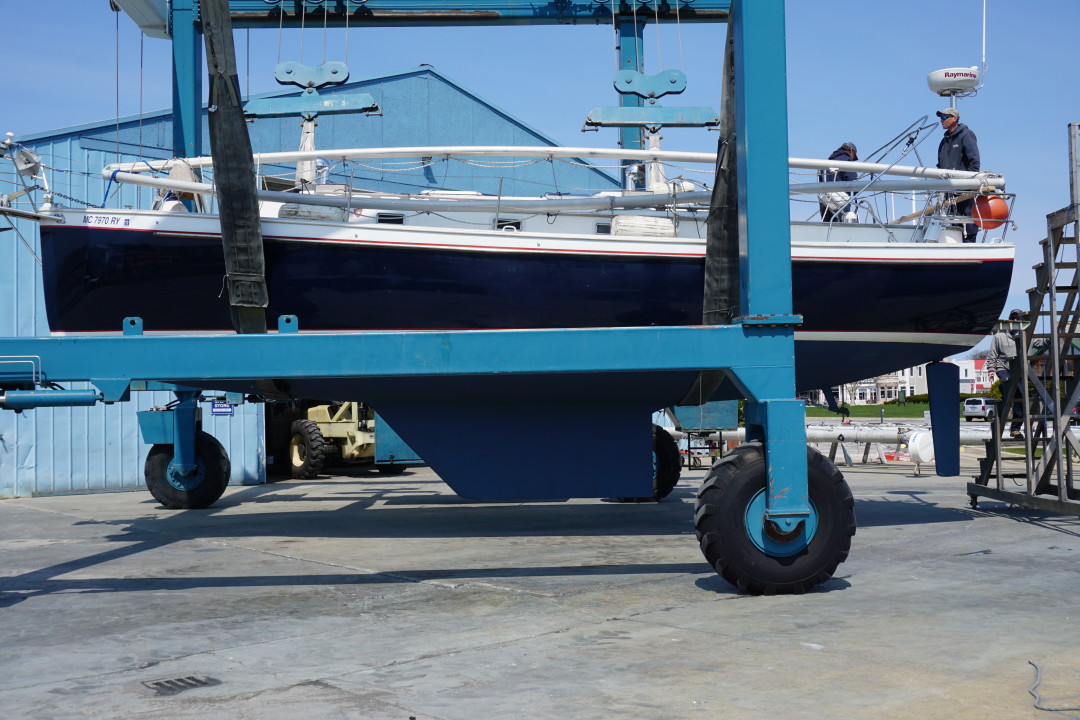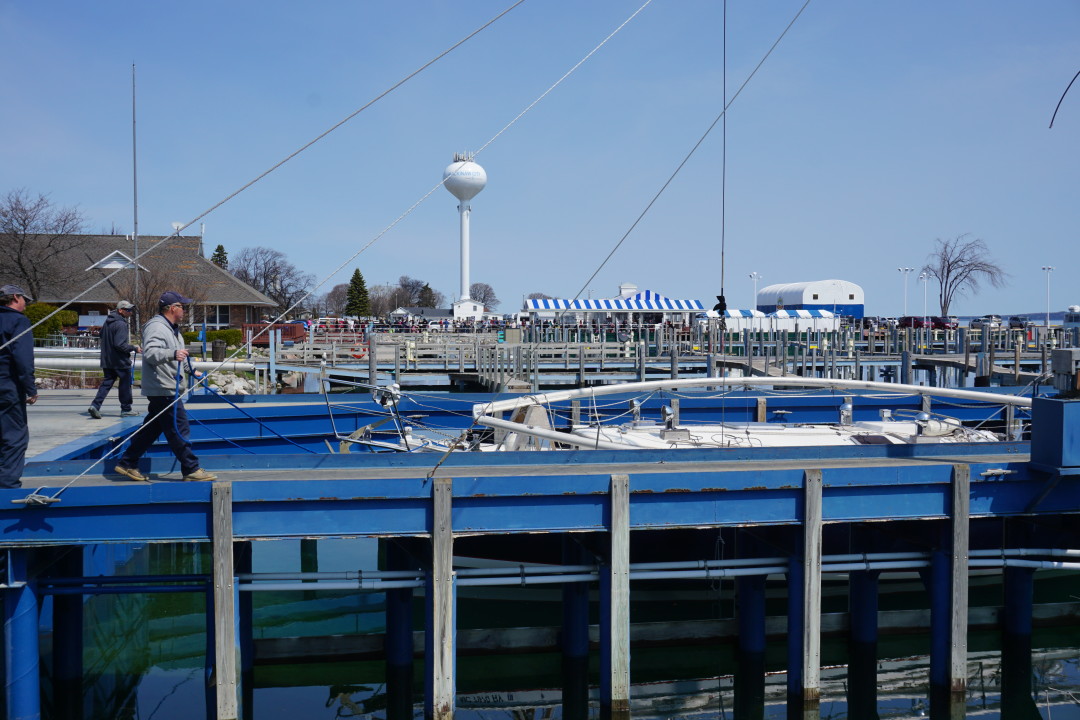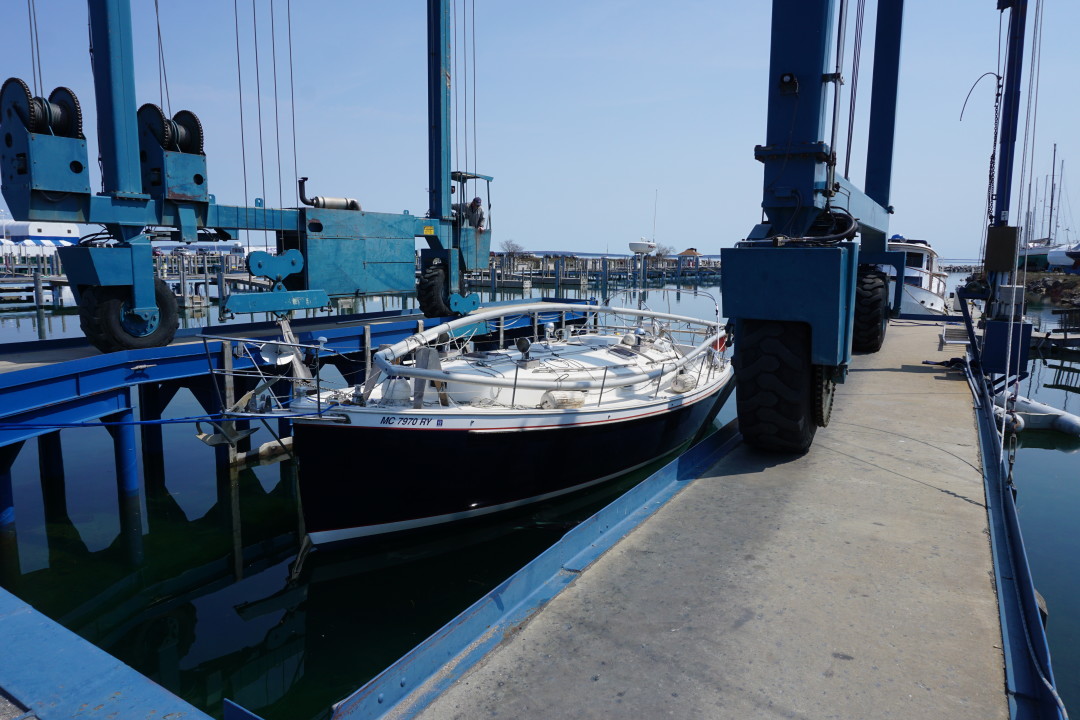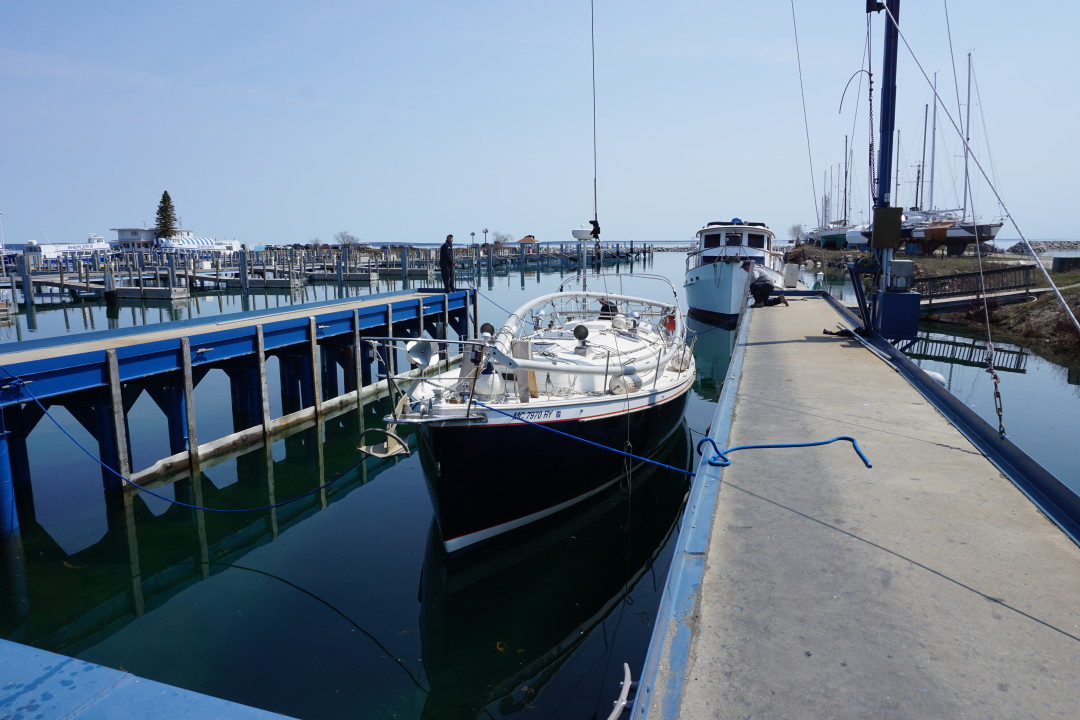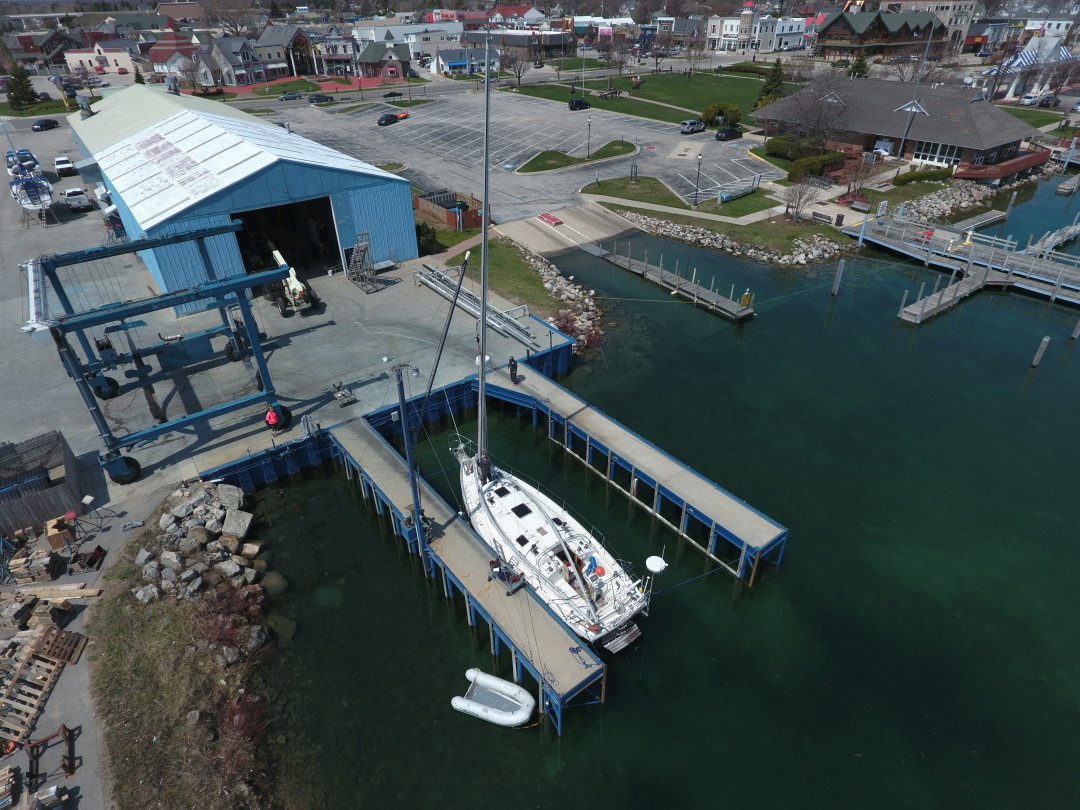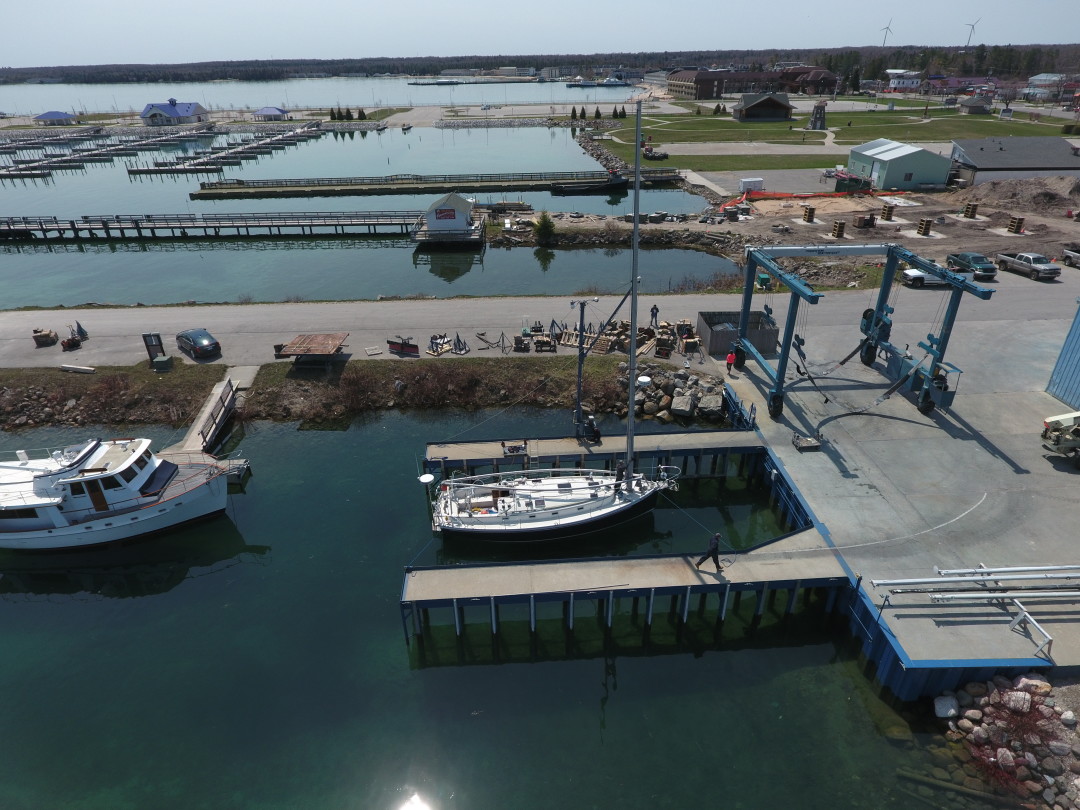 For the past couple days we've been cleaning, organizing, applying our boat name, replacing batteries, replacing hoses, installing the bimini & dodger, and getting the sail ready. We've also made time to have fun around Mackinaw City but as more tourists come in, we're more and more ready to leave to our next destination. Check out this other footage from our new drone!
This afternoon, we had our sea trial. This means, we bought the boat without knowing how it even sails. We did lots of research and were very pleased with the service provided by Wes at Dilworth Yacht Brokers. The previous owner also came out a couple times before the sea trial to help with some of the installation of items after being stored all Winter long. In the end, we weren't able to take it sailing yet due to heavy winds but are confident with the purchase. Everything has been working to great expectations and look forward to taking it out tomorrow. Our hopes are to sail to Mackinaw Island and enjoy a haircut and new scenery. Alongside everything else, we're optimistic about our current calendar and hope to sail slowly down the West Michigan coast before making our way to the America's Cup Semi-Finals within Chicago, IL. If you're interested in assisting the journey over from Muskegon, please email us at hello@svtipsygypsy.com. We're looking to make this a 1-2 day sail with the 120 mile distance. It will be an overnight sail and you don't need to have any experience, we would just be an extra set of eyes before we dock in Chicago.
Oh yeah, here's the boat name officially marked – so excited for our journey going forward!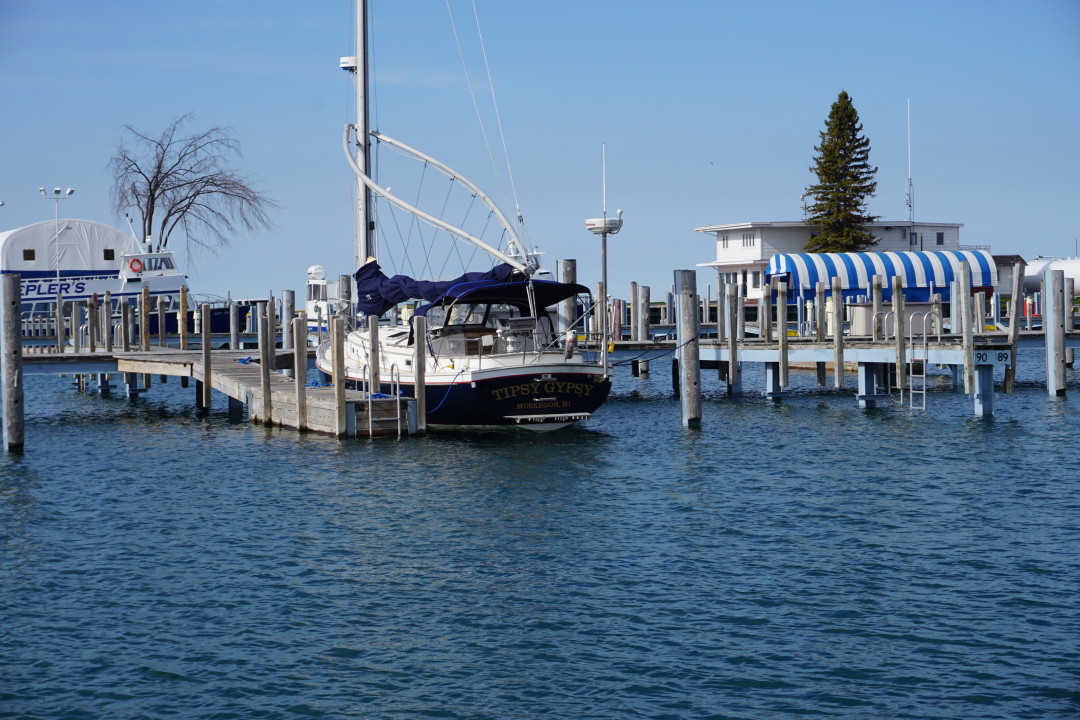 Other than that, we're relaxing and enjoying the accommodations as complimentary by the Mackinaw City Yacht Club.  Thank you so much for your support and if you've not done so yet, please follow us on Facebook, Instagram, & Share us with any way you're able!
Cheers & thanks for reading!