Today I had the opportunity to put together a bridal bouquet and it is gorgeous! The variety of flowers are beautiful and smell amazing in my kitchen right now. Garden Roses are one of the most popular flowers to use in bridal bouquets and it's obvious  why. They smell great, look amazing, and fill the bouquet with their size. Sometimes a bit more expensive, I still say they are definitely worth it! Another exciting part of this bouquet (in my opinion) is the Baby Eucalyptus filler. If you've ever used it before, you'll know it's a bit sticky to work with but the smell is absolutely refreshing. It was a great addition and I think the bride will be more than happy with all my hard work!!
Here's how it started and how it all turned out 🙂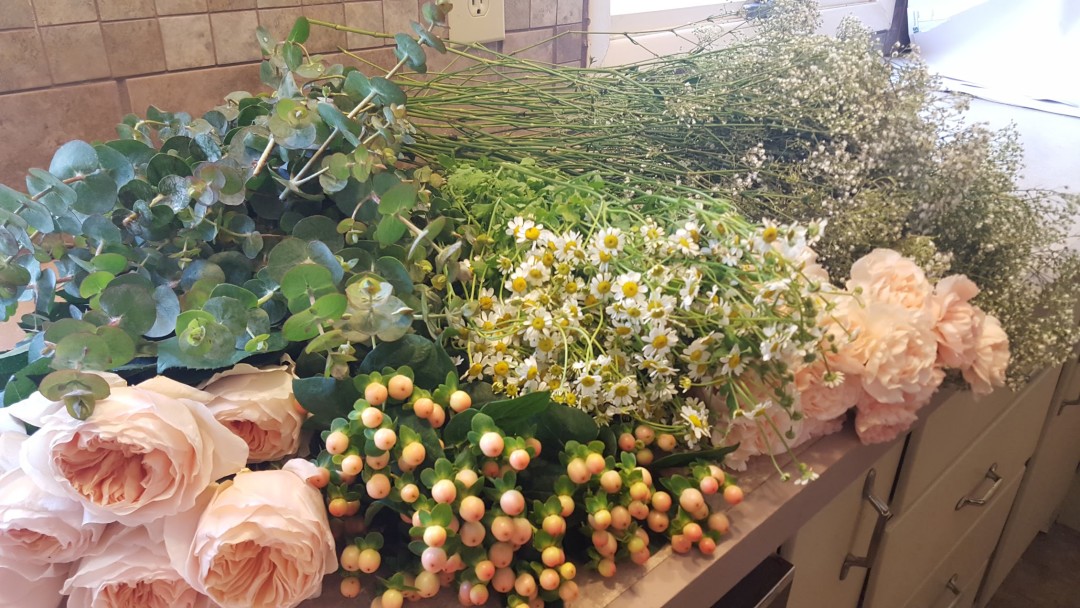 What's nice about doing floral is having left overs for your own centerpieces afterwards! Since we'll be going back to the boat on Sunday, I'll be using them as gifts instead. Who doesn't love getting flowers!?!?
Oh yeah, I was originally going to put these Anemones in the bouquet but decided it'd match better without them. They weren't in the BEST condition either and Brides always deserve the BEST 😉
Cheers & thanks for reading!