It's rainy in Leland but should be a good day to get some shopping in since most people will probably steer clear of the weather. We'll see! Anyways, wanted to send out a quick update about our upcoming travels. We're currently in Fishtown to enjoy time with family & friends, provision for the next destination, and of course do some boat work. This time on another boat! We met some new friends at the Harbor who are enjoying their honeymoon while traveling around the Great Lakes making their way towards Detroit. They've had some engine issues and Tharon is always willing to lend a helping hand. From here we're traveling to, The North Channel on Canada's side of Lake Huron. We look forward to remote travels and some extremely beautiful scenery! We're most excited about these travels and can't wait to share them with you as always!
Happy Friday everyone, now enjoy some flowers and get ready for a beautiful weekend 🙂
Forget Me Nots
Forget-Me-Nots have become a favorite of mine while walking around Michigan's Wildlife.  We especially enjoyed them on our visit to Petoskey, MI on a magical walk beside Bear River and next to part of the North Country Trail.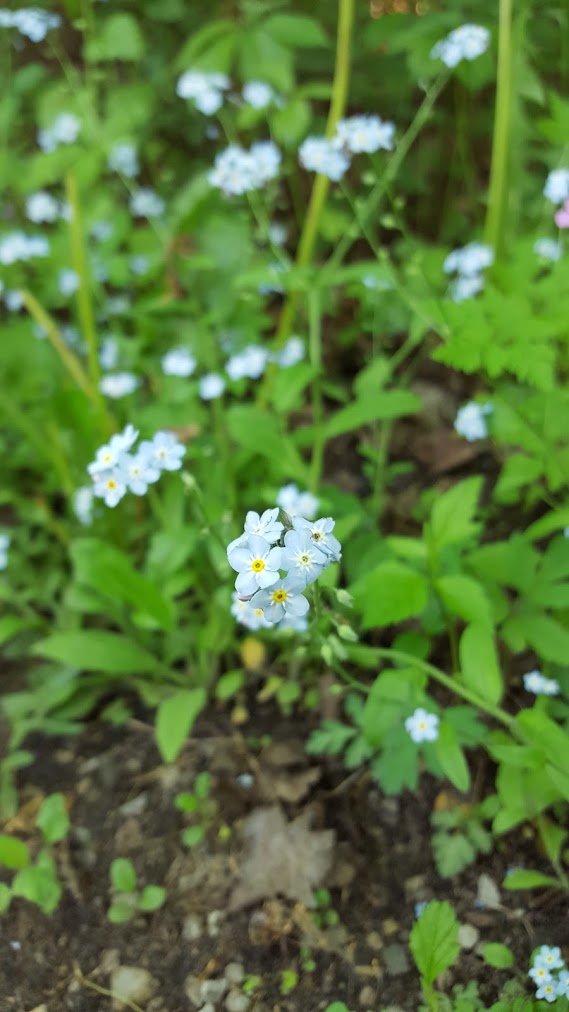 These are a dainty wildflower with lance shaped leaves and comes in either white, blue, pink, or yellow varieties. It's scientific name is Myosotis and also has been named Scorpion Grass because of the way the flowers uncoil open. They always have yellow centers and grow very similar to grass.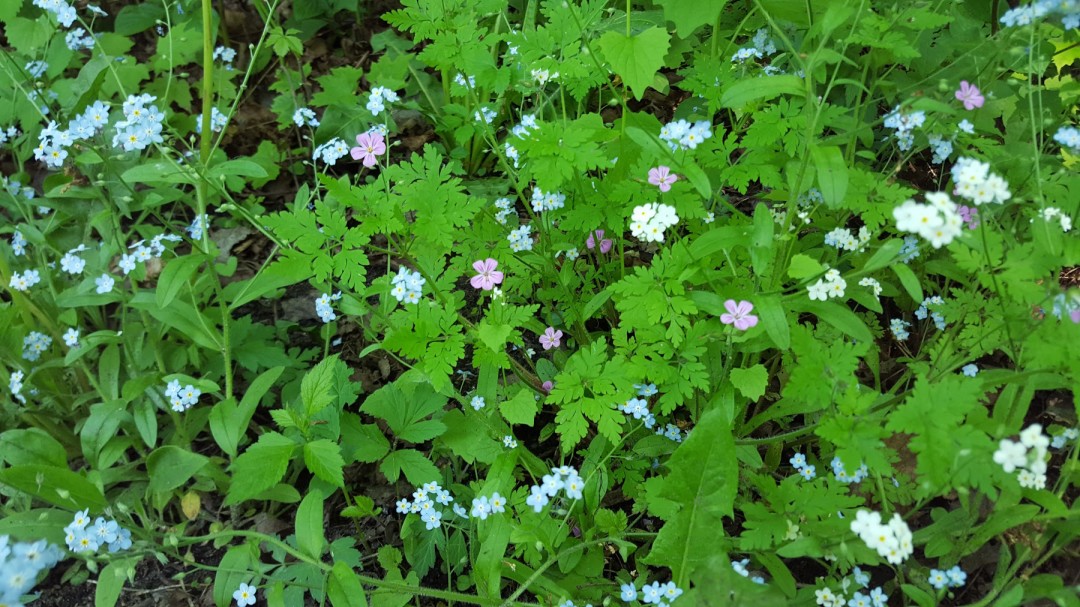 They spread their seeds from pods along each side of their stem. These pods will get stuck to your socks and help to spread their beauty even more. If you don't have them around your home yet, no worries they're easy to grow!!
Cheers & thanks for reading!