Before actually getting to Maryland, we went through Delaware. Similar to Wayne's World, when mentioning our travels to Delaware, we were speechless to know of what to actually talk about. If you need a memory jaunt, watch this clip –> Delaware. We left Cape May and had an intense sail through the Delaware Bay with high winds and far more commercial traffic than we had liked. We stayed the night in a rocky anchorage and had a quick crossing through the Chesapeake Deleware Canal (CD Canal) the next morning. That was the extent of our time in Delaware.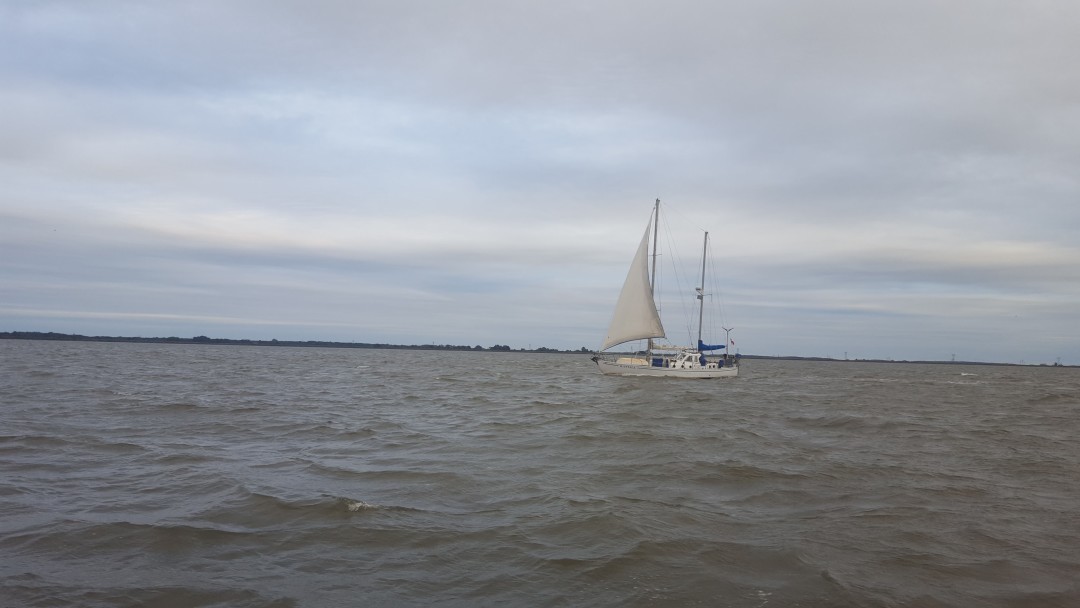 After the Canal, we were officially in the Chesapeake Bay! We made it to this area quicker than planned and provided us some days to explore. It was a breeze to be in the bay but there are obstacles in every direction. Crab traps are everywhere! Our first destination was to Rock Hall, MD. This place gave us some much needed relaxation and our first interactions with Blue Crabs. Coming into Rockhall Landing Marina, we saw crabs swimming beside our boat and later that evening saw the water moving with them. Blue crabs are everywhere in the Chesapeake Bay and is completely the reason why every restaurant serves them up fresh daily.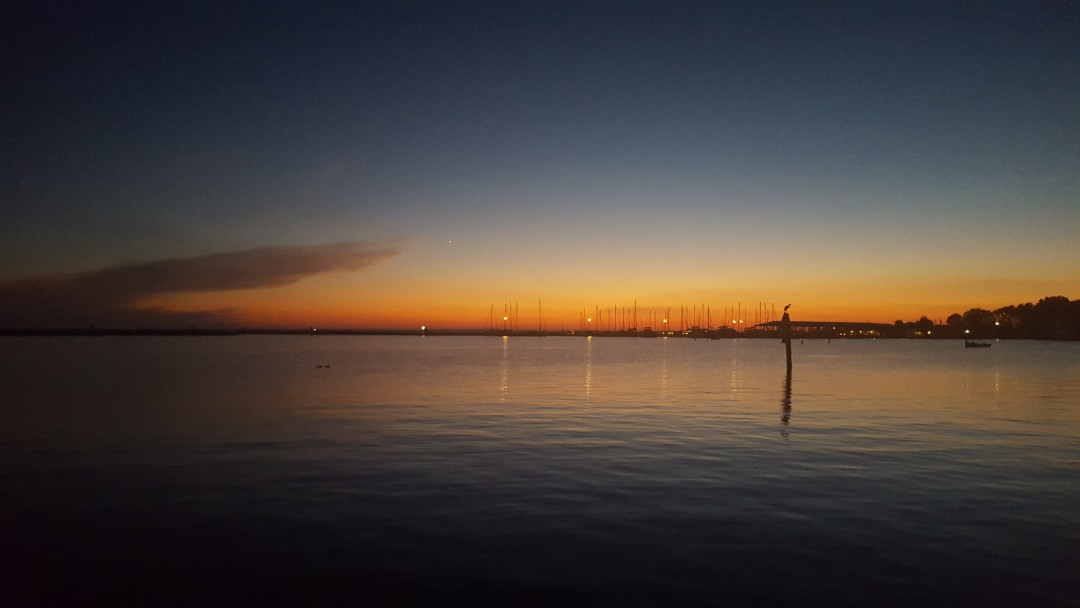 After a few days in Rock Hall, we made our way to Annapolis. We would be staying there for the month of October and booked a slip at Port Annapolis Marina. This marina had exceptional service and was a nice change of pace while we waited out the hurricane season. Upon our arrival, Tharon had to travel back to Grand Rapids for a couple days and provided me a car to run errands and provision for our time there. It's always nice to have a car but almost received a ticket for talking on the phone while driving away from the police at the airport. Laws are different everywhere you go and immediately learned to not use my phone while driving in Maryland.
That weekend, we were greeted by our friends, The Kramers, from Grand Rapids! We enjoyed a delicious brunch from Middleton's and on a whim, went on a pub crawl all around Annapolis. It was nice to see familiar faces!
The United States Sailboat Show
Getting to the Chesapeake at the beginning of October meant we would be in attendance to one of our favorite Sailing events, The United States Sailboat Show. This show is unlike any other. People gather from across the globe to attend this sailboat show and is recognized as the largest, most prestigious, and oldest in-water sailboat show in the world. It's located in historical Annapolis beside its beautiful downtown. Miles of docks are lined up showcasing sailboats of every size and shape. Brand new models are displayed on the main area and used models are shown off within their Brokerage Cove. It's a great mix of options and allows you to walk aboard prospective options and unreachable options you can only dream about.
We weren't able to take our own drone footage (Navy Academy is located next door) but here is an aerial view of this year's United States Sailboat Show.
We attended their VIP kickoff and most days of the show to network and shop upgrades for Tipsy Gypsy. We met some really awesome people that weekend and also daydreamed of a few of our favorite boats 🙂
Mary + Tharon's Top Picks from 2016's US Sailboat Show
Type of Sailboat
Length Overall
Favorite Feature
Dragonfly 32

Trimaran
32 Feet
* Speed – 23+ knots
*Unique Style
*Basically Unsinkable
Bali 4.0

Catamaran
40 Feet
*Livability
*Deck Space
*Stability
Southerly 57

Monohaul
57 Feet
*Livability
*Lift Keel
*Sharp Finish
This show is our favorite event in October and is one we'll always decide to consider attending each year. Until next year, we'll miss you U.S. Sailboat Show!
If you enjoyed this post, you may enjoy last years post too –> United States Sailboat Show in Annapolis, MD
We know you'll enjoy this post –> Sponsored Cocktails of the US Sailboat Show
Cheers & thanks for reading!