It's been a while since I've written a Flower Friday post and well, it feels great!
Pink Roses
I picked up these pink roses while on a walk with friends in Downtown Annapolis. They were some of the most affordable floral I've purchased to date from a local Farmer's Market. They smelled amazing and gave some life to the inside of our tiny home. We always enjoy having plants and allowing these roses inside our home gave us hopes for more plants in the future.
Pink Roses are a classic symbol of grace and elegance and is often given as a token of admiration and appreciation. This makes them versatile for most purchases either for your own use or gifting to someone you adore or need to give thanks to. It's important to give thanks towards something each day but if you need to show thanks to someone or something, try these as a gesture towards your gratitude.
These were especially purchased to brighten up Tipsy Gypsy's interior. They brightened up the look of our galley and provided a pleasant smell for a good week. I really appreciated the orangish-yellow tint also added in these petals. Very cheery!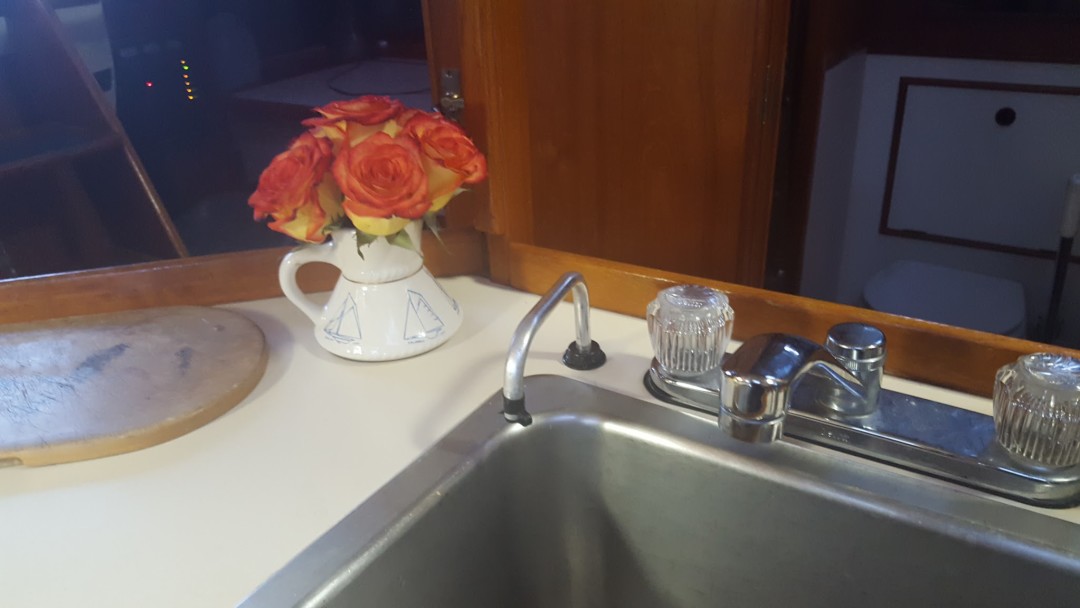 I give thanks to Tipsy Gypsy every day she houses us safely. It's an incredible trust we have with her old bones but in addition to giving thanks, we also take great care of anything she might need.
Enjoy these pink roses & pick some up for something you give thanks to!
A flower a day keeps the blues away 😉 Cheers & thanks for reading!