If you haven't seen our post of boat projects, check it out here –> A List of Boat Projects + Helpful Planning Documents
Living on the Hard
Living back on the boat has been a breath of fresh air compared to living on the RV but our surroundings are not as beautiful as we've known on the boat previously. We are currently living in the middle of the boat yard, on the hard. Yup, we're still at Green Cove Springs Marina but we are getting work done like it's our job! Since our lives are still revolving around boat projects, I figured we would show you the after effect of being here for two weeks. Here's a look at a few of the many projects we've been taking care of while we're waiting for paint to dry.
Our original list did not include painting the topsides but was a project we ended having to take on after putting a tarp over our previous Awlgrip paint job. Apparently that is NOT what you're supposed to do because we had blisters all over where the tarp was tight against the hull. We're resourceful though and decided to paint the boat ourselves. We spent $250 on paint/materials plus our time. If you decide to hire someone to paint your top sides, at 36 feet, it can cost $6k+ depending on where you are and what paint you're choosing. Before we launch, we'll paint the bottom coat too but here's a look at the progress. We're happy with our results and saving money!
We have not yet completed our list of projects, nor were we planning to finish it, but did finish the ones we wanted to while being on the hard in GCS. We will continue to work on projects throughout our travels and will always strive to take the best care of Tipsy Gypsy.
Oh yeah. We are still working full-time alongside the boat projects so we are pretty exhausted from a very full-time schedule. Tharon put in 40 hours and I was able to create a website for a client from start to finish. It's been very busy and our excitement to launch is building. Here's the deal, we're hoping to splash on Friday this week!
So, what's next?!
Next up, we're headed to St. Augustine to live for a couple weeks. Tharon's family is coming to visit for Thanksgiving and we will continue to work on projects while enjoying this beautiful, historic city. Then, onward to West Palm Beach to prep and provision for our upcoming Gulf Stream Crossing!
We've got our Explorer Charts out today and we're looking over our travels throughout the Bahamas. It's hard to know where we'll actually end up because we always need internet to work but have a trail figured out from West Palm Beach to Abacos, to Eleuthera, to Exumas, and over to Long Island. From there we will either turn around and visit more areas in the Bahamas before heading North along the East coast OR keep heading South to Puerto Rico and the Virgin Islands. There are some iffy places for internet and for clearing pets via customs but believe either way, it will be an adventure.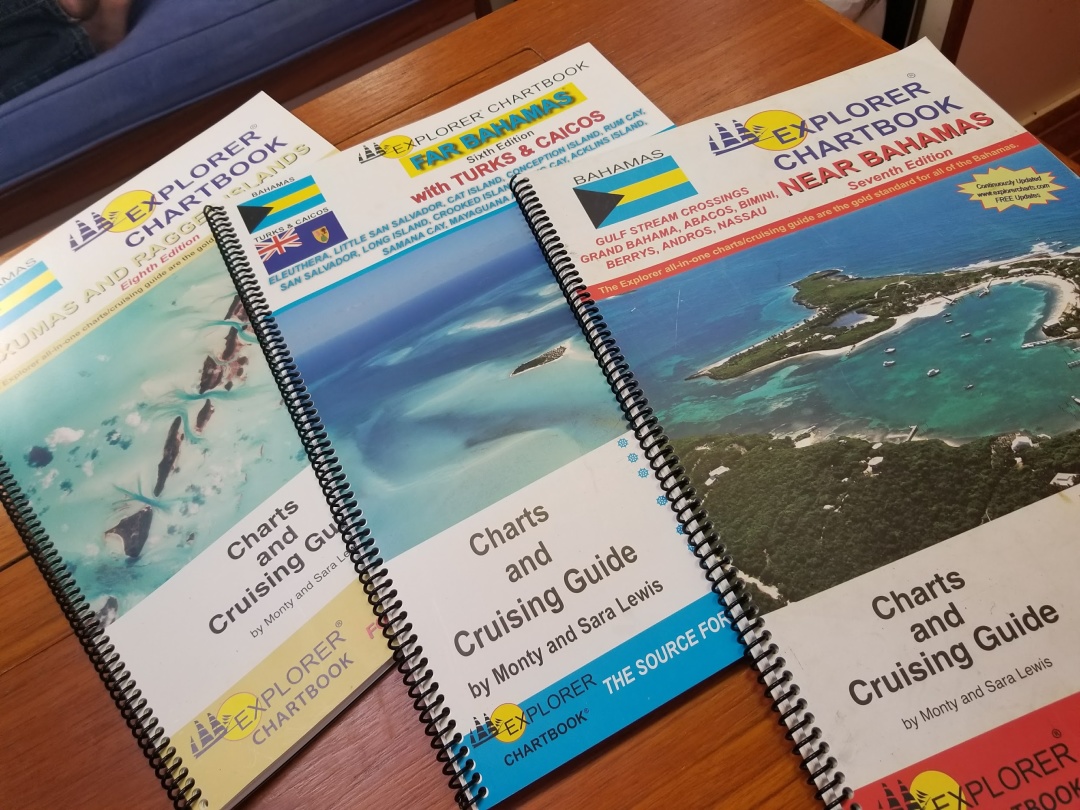 If you'd like to follow our voyage, be sure to subscribe to our Website, Instagram, and YouTube! If you'd like to know where we are along our travels, view our Travel Map.
Cheers and thanks for reading!