While our visit to the Florida Keys is coming to an end this week, we're excited to share with you two blog posts about the FUN city of Key West. This one is about visiting the Ernest Hemingway House. If you did not already read about our trip over to Key West, read that post here –> Florida Keys – Daytripping to Key West.
If you're heading to the Florida Keys, Key West is most likely on your list of must-dos and when you're there you should most definitely make time for the Ernest Hemingway House.
Ernest Hemingway was an American Author known for his poems, short stories, and journalism. He's been an inspiration to millions and I'm excited to share with you our experience from his house in Key West.
Interesting Facts About Ernest Hemingway
Birthday. He was born on July 21st, 1899
Wives/Children.

Elizabeth Hadley Richardson, married from 1921 to 1927 with one son, Jack Hemingway.
Pauline Pfeiffer, married from 1927 to 1940 with one son, Patrick Hemingway and another son Gregory Hemingway later known as Gloria Hemingway.
Martha Gellhorn, married from 1940 to 1945 with no children.
Mary Welsh, married from 1946 until his death with no children.

Writing. My personal favorite is The Old Man and the Sea but you can find his complete bibliography here.

Pulitzer Prize for Fiction in 1953
Nobel prize in Literature in 1954

Cats. Stanley Dexter gifted a white polydactyl cat named Snow White to Hemingway. On the small island of Key West, that cat turned into multiple other polydactyl cats roaming his property. He had a natural love for cats after that and named all of his after celebrities. Sailors consider having a six toed cat good luck; providing better balance at sea and enhancing their ability to catch mice.
Warfare.

World War I – Ambulance Driver for Red Cross
Spanish Civil War – Reporter
World War II – Enlisted in the 22nd Infantry Regiment

World Traveler. Africa, Cuba, New York, Canada, Spain, China, Bahamas, & United States (Illinois, New York, Idaho, Florida, Wyoming, & Michigan)
His Boat. In 1934, he bought a 38′ boat and named it Pilar. He mostly went on trips throughout the Florida Keys but also visited Bimini, Bahamas a few times and is how he fell in love with Havana, Cuba.
Accident Prone. While in Africa, he and his wife Mary almost died in two different plane accidents within two days . The first was while sightseeing over Murchison Falls when the pilot hit a utility pole and crashed them into some heavy brush. He had a head injury and Mary had two broken ribs. As a result of those injuries, they boarded another plane and that one exploded before takeoff. Many other accidents occurred throughout his lifetime too. Very bizarre.
Death. His family had a history of hemochromatosis, a genetic disease causing the inability to metabolize iron resulting in mental and physical deterioration. His Father (Clarence Edmonds Hemingway), two of five siblings (Leicester Hemingway + Ursula Hemingway), and himself all committed suicide due to the disease.
Visiting the Ernest Hemingway House
We had a great time visiting the Ernest Hemingway House located in Key West, Florida. Hemingway loved fishing and allowed him easy access to the Gulf and Atlantic Ocean. It also provided him the flexibility to cross the stream to Cuba. The house was built in 1851 and where he spent winters for multiple years.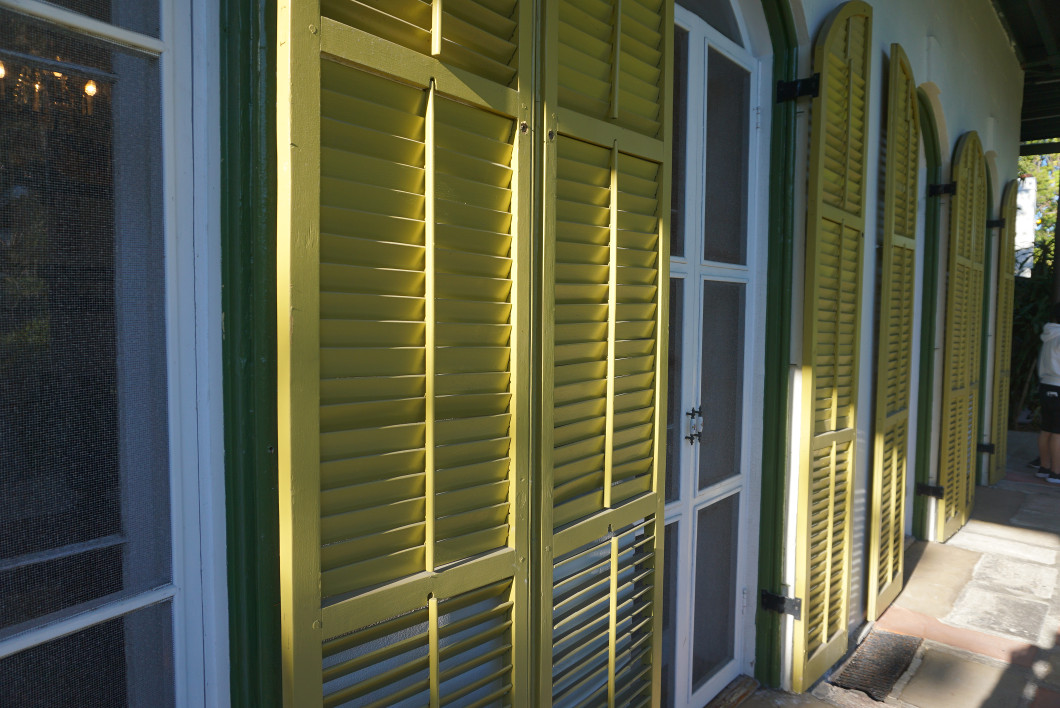 General admission is $14/adult, $6/child, and free for children under 5 years. There are alternate rates for groups or private events. While visiting, there was actually a wedding being set up. Not sure what Hemingway would have thought about such an event happening inside his gardens but kind of cool for the attendees. They do have tours available but we decided to do a self-guided tour instead. If you are hesitant about paying the moolah to visit, I say you go. It's not something you have to do multiple times and sets a nice tone for your Key West visit. For me as a writer, the visit was an inspirational journey through his life and an alternate view of our sailing life. Personally, I loved it.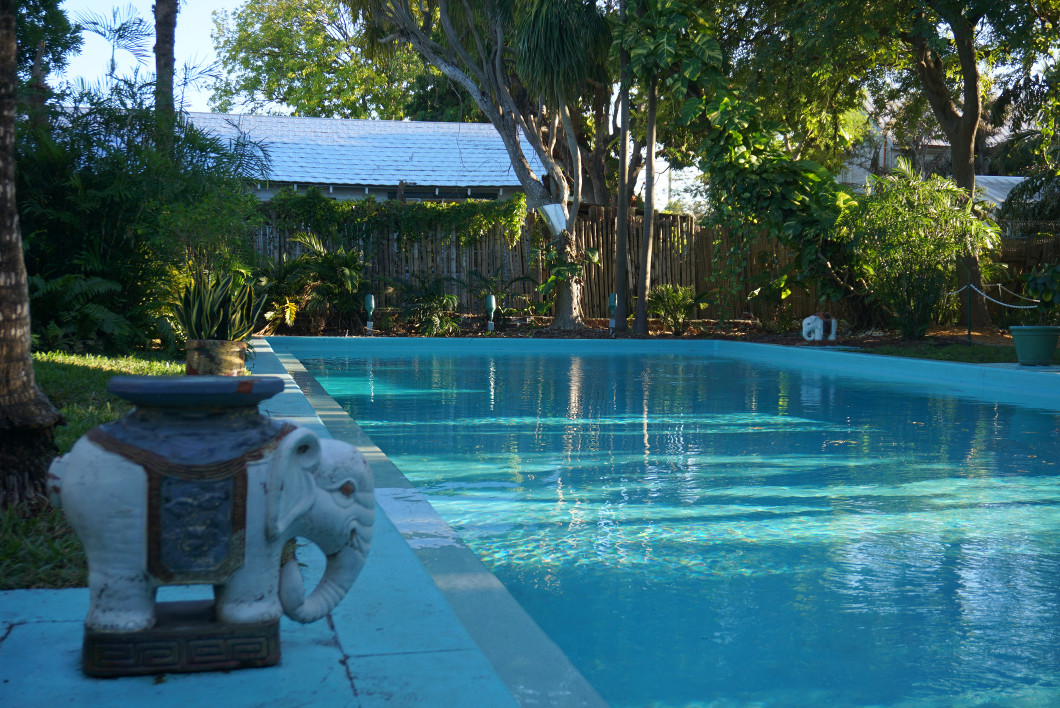 The gardens are the first thing you'll enjoy when visiting the Hemingway House. Plenty of gorgeous views around this immaculate pool and healthy greenery all around the winding paths surrounding the home. From there, you'll enjoy the interior of his main home and a guest house which he transformed into his personal writing room. Here are some of our favorite shots from our self-guided tour.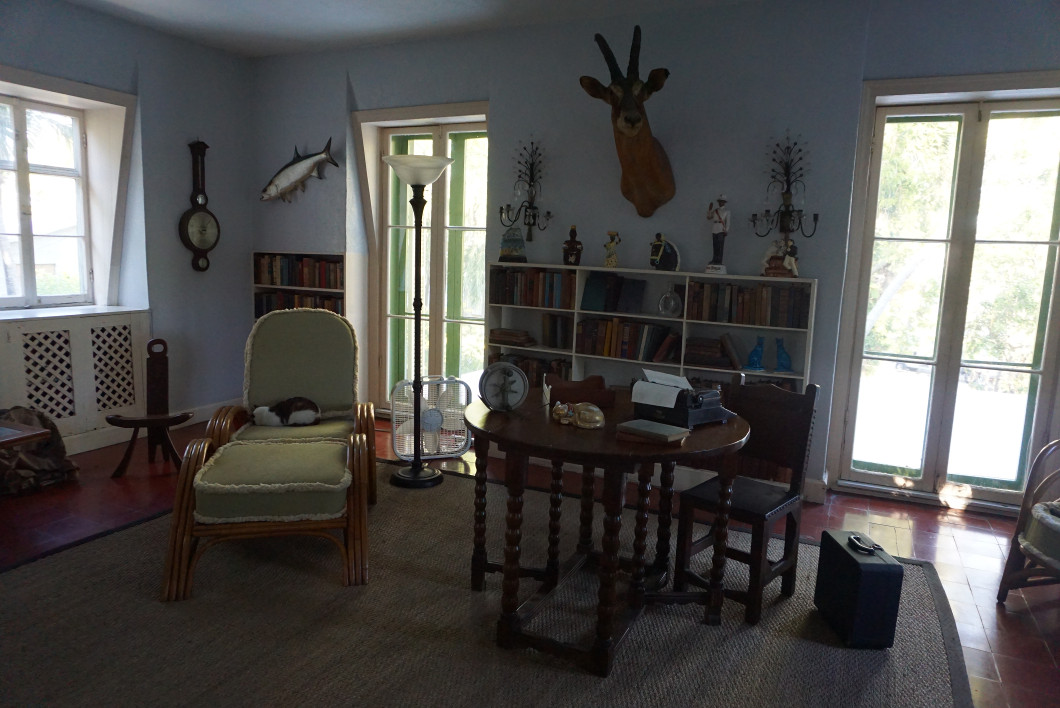 What sets this house apart from any other of Hemingway's are the cats living on the property. At first, Hemingway was not much of a fan of cats. After he was given Snow White, cats became more of an obsession. Multiple polydactyl cats run all around the property and many of the ones still located on the property are descendants of Hemingway's original cat. Yes, almost all of them have six toes too! The current cats also take on celebrity names similar to what Hemingway would name his collection of cats.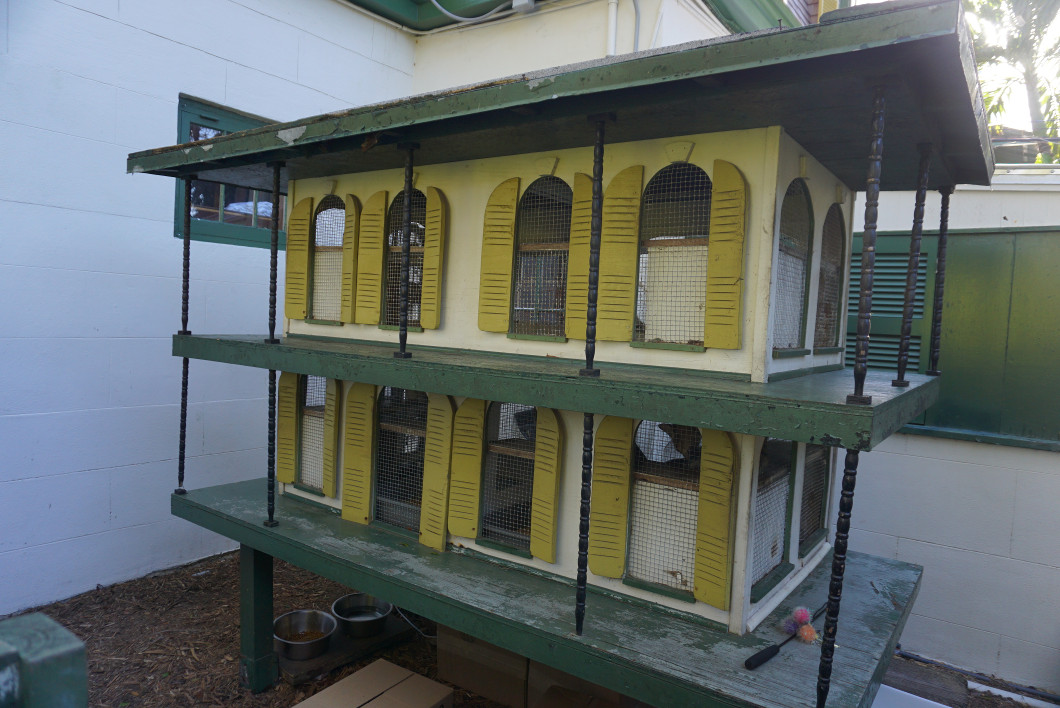 When you're done roaming around the ins and outs of the property, check out the Book Store & Gift Shop. They have all his books in stock, collectibles, and plenty of other souvenirs to enjoy.
Visiting the Hemingway House gave me a breathe of fresh air and a new excitement for writing and the styles I personally use. I hope when you visit that it will inspire you too. Cheers & thanks for reading!
View our other partners here. Want to partner with us? Email us – hello@svtipsygypsy.com
Interested in looking through our other Travel Guides? Visit them here –> Travel Guides