Today I have an amazingly beautiful centerpiece inspired by Springtime. It's coming up so quick! I am so excited for warmer weather and for everything to start blossoming!
Yellow Mums & White Aster
After spending some time at the floral store, I had to leave with these yellow mums. They are gorgeous and smell amazing! Such a simple fun piece to brighten up the house!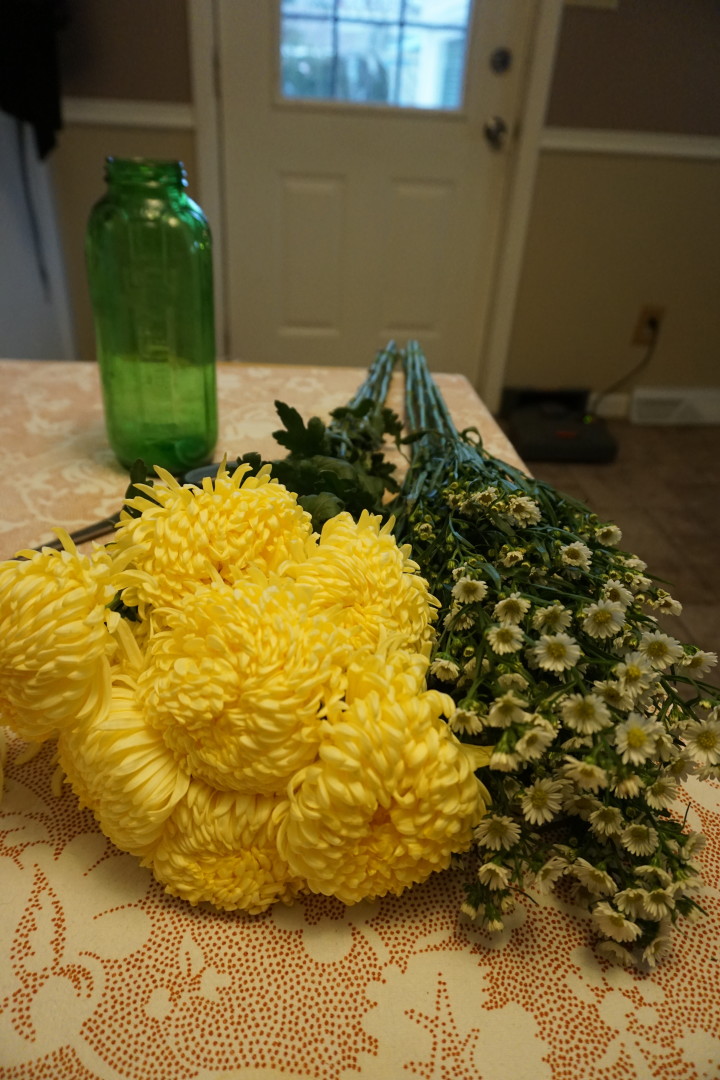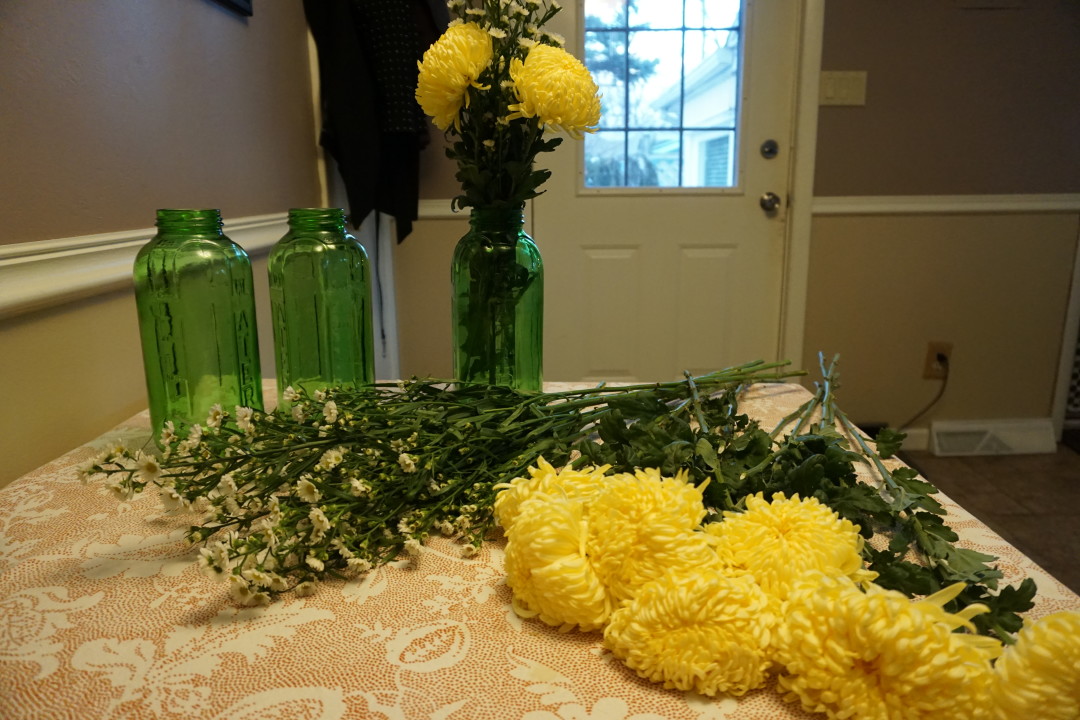 >>I love these vintage juice bottles from my personal collection. I've found them mostly at antique stores and pop-up barn sales. Here are some I've found via Easy –> Vintage Juice Bottles<<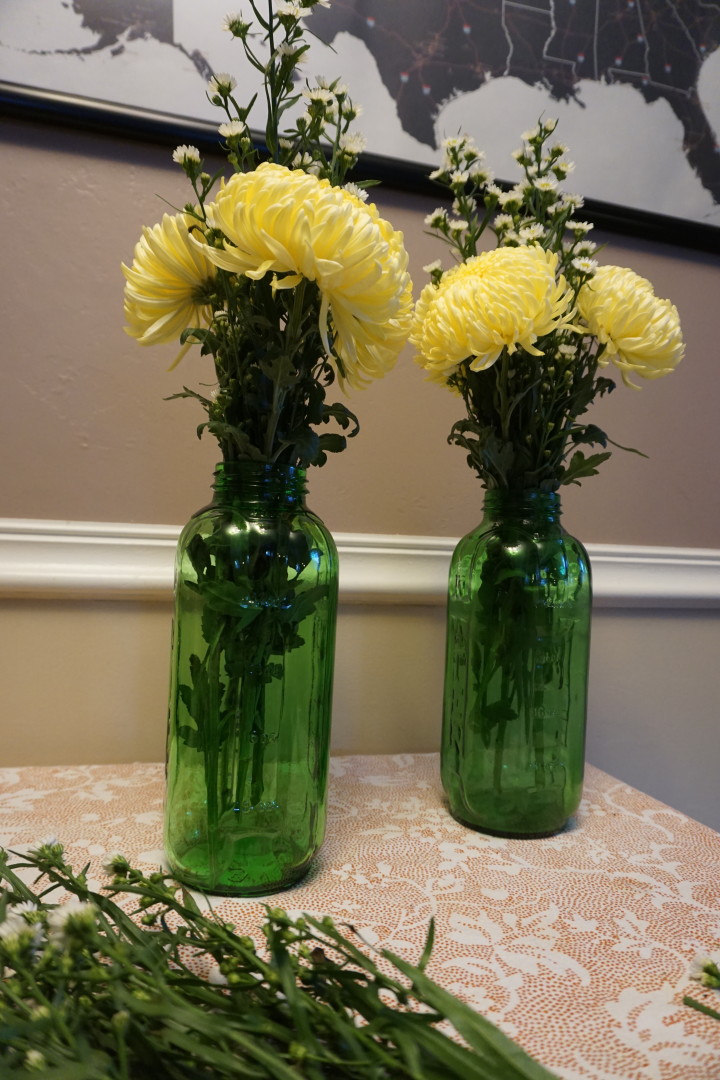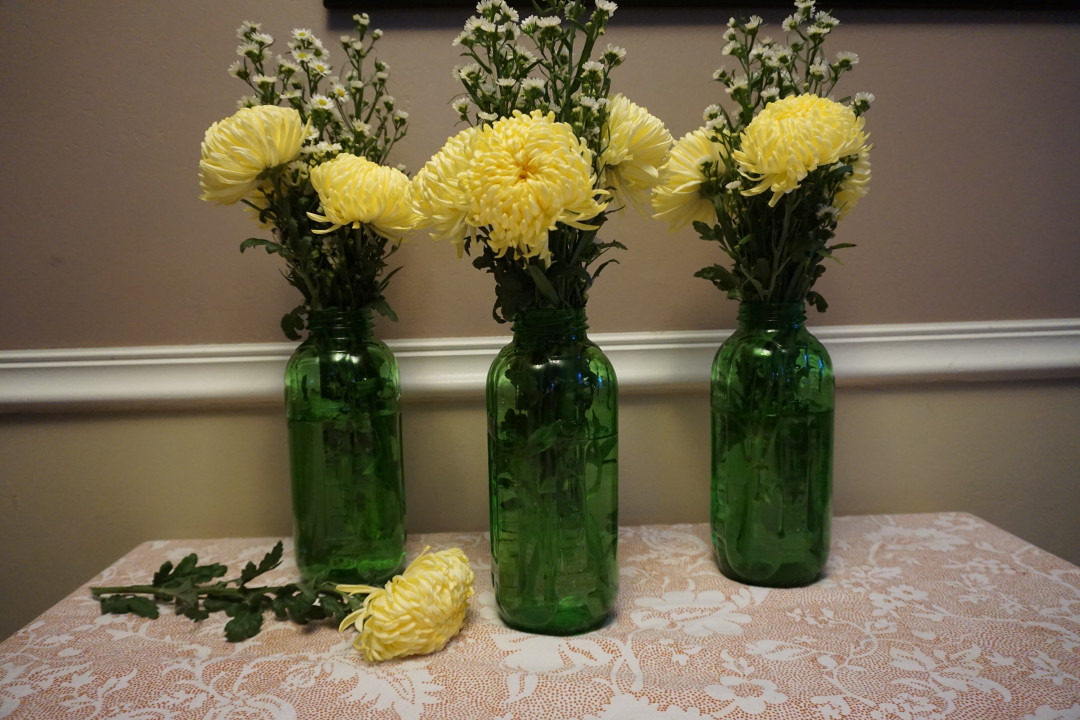 >>The white aster is a filler I'm looking to use for more bridal bouquets this Summer and wanted to get an idea of how they hold up. They are perfect for extra greenery, adding a pop of color, and showcasing the mini daisy look into your special event<<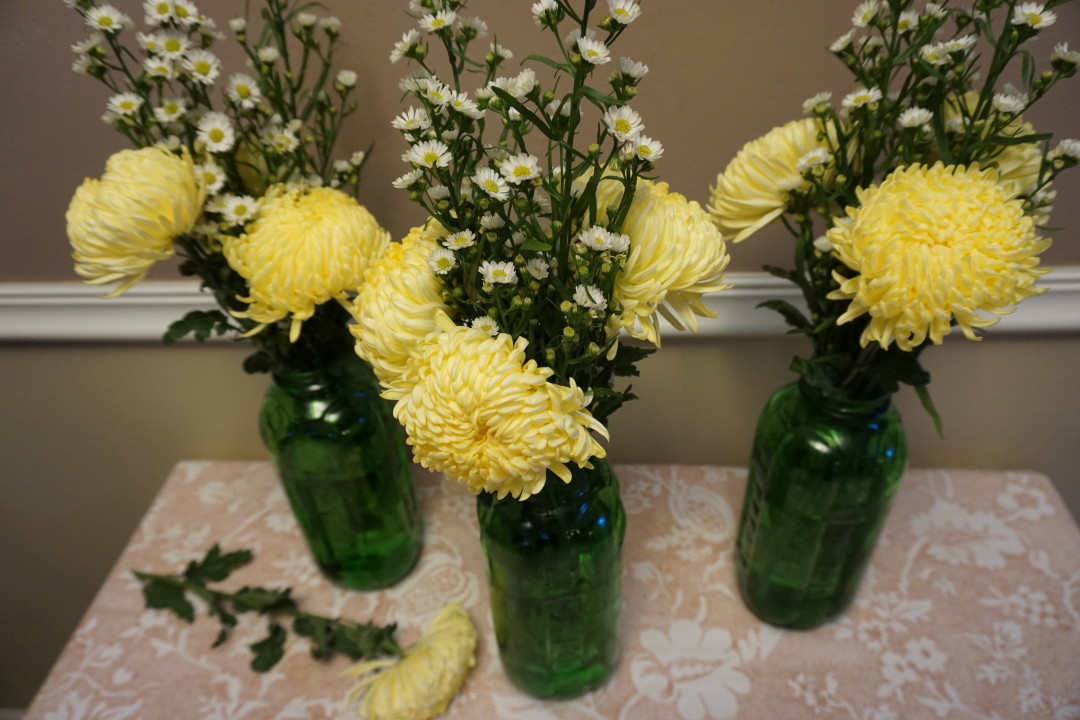 Please share some of your favorite Spring arrangements with me, I love playing with flowers!