As you may or may not know, we have lots of work to do on our sailboat. It's an ongoing project for us to fix issues, upgrade parts, and outfit to our liking. Like owning a home, it can become a full time project until getting to the specifics you prefer. Our list is getting lengthy and thought I'd share the on-going projects we're managing. This might be the most boring post yet but believe it's important for the evolution of our sailboat to share this part of the journey. One step at a time!
First off, everywhere we go we take care of some aspect of the boat and most likely visit a hardware store at least once. It's become routine for me to run all the errands and for Tharon to take on the projects. I'm really not too handy but continue to learn the best ways to help. Heck, he's working on extracting a screw in the engine room while I'm writing this post. We need to fix this before we leave Gore Bay or we could be stuck in the middle of Lake Huron on our way back to Michigan. Just part of everyday travels for us! Secondly, like this project, most of our projects have been quite necessary. We've upgraded here and there but most our boat work has been to make sure it runs properly. Sometimes quick, sometimes lengthy in time. These projects are never fun to learn about but it keeps us on our toes!
Completed Projects!
Replaced Alternator
General Engine Maintenance

Oil Change

Impeller
New Fuel Filters

New Rocna Anchor
Under body Paint
Upgraded Batteries
Upgraded Battery Charger
Added Generator as Backup
Waxing & Polishing Haul – Continuous
Deck Washing – Continuous
Replaced Galley Foot Pump
Replaced Water Filters
Added Nesting Cookware, Utensils, Servingware for Galley
Added Bedding and Interior Decor
Provisioning Food & Beverage – Continuous
Lots of hard work for us to be proud of but it doesn't stop there! Tharon is still working full time during the week while we share roles of sailing to each destination. AND there's always more to do.
Upcoming Projects…
While enjoying our travels in The North Channel, we got to meet another couple with a sailboat like ours – David & Heidi from Runcible. They've had their boat for the past eight years and it is in pristine condition. It gave us MANY ideas and got us motivated to continue bettering our boat cosmetically. Many of the upgrades we saw are not a priority but continued to add to our already long wishlist. Even while their boat is kept up so well, they dealt with a major project on their trip. Their sail had ripped during one of the blustery days and were making plans to mend it in Toronto in a couple days. Not something you plan on but necessary to keep traveling. If there's anything consistent about sailing, it's boat work.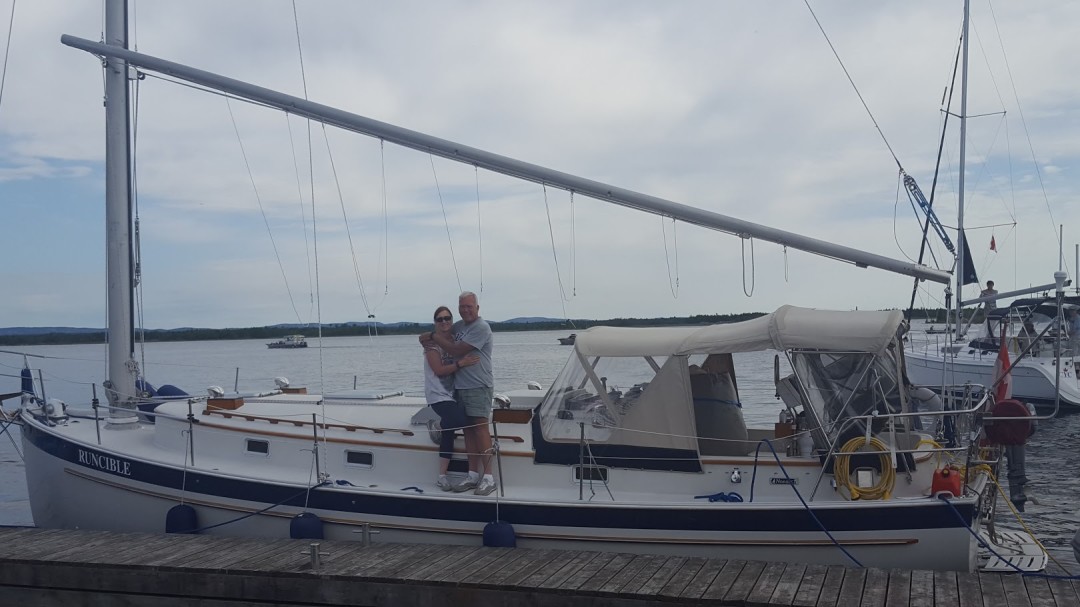 Scrum Boards have been helpful for us to prioritize and update around progress. The idea behind this concept is to have three columns representing: Projects to Start, Projects in Progress, & Completed Projects. It's important to see all three because it gives you an overall idea of what needs to be done, then to prioritize what happens next, and always to have satisfaction in knowing a project has been completed. These can be much more complicated than just three columns but we stick to sweet and simple as much as we're able.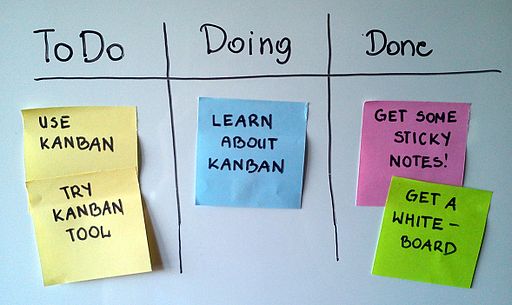 Now, I'm sure you want to witness the list of upcoming projects. This is only a glimpse but it'll give you an idea!
Add Water Filter
Add Swim Ladder
Wax Gel Coat
Repair Dodger Tear
Install Larger Windlass
Install Line Catch
Polish Teak
Service Winches
Finish Retrieving Operator's License
Sew Grill Cover
Sew Cushions for
Add Solar Panels & Controller
Add Bilge Pump Float
Replace Batons
Install hose at Bow
Add More Anchor Chain
Purchase Additional Safety Gear – Lifeboat + Personal Locating Beacon + Satelitte Phone
ETC ETC ETC 😉
Lots of boat work. We don't mind too much. The challenge makes us stronger. The freedom to travel is rewarding. We embrace the unknown and appreciate the balance. For now, we're stuck in Canada…wish us luck!
Cheers & thanks for reading!